While out in Kamloops last year for work, the team and I came across Tiger Ramen. Wait a sec. A ramen shop?! In Kamloops?! I'll be honest, having been spoiled by a number of fantastic ramen spots in Vancouver, we were quite hesitant. That said, we definitely had to try it out. And what a pleasant surprise it was.
With two trips to Kamloops this year, it appears we've made a mini-tradition of going to Tiger Ramen: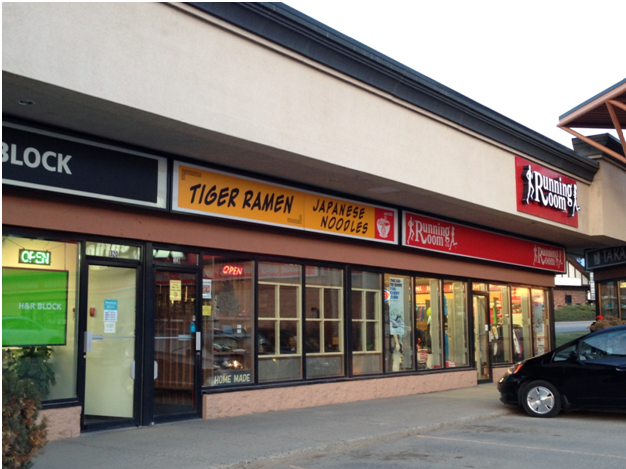 Each time I walk in, I'm always ready for a treat. They play some great music (Monkey Majik and Ayaka to name a couple) coupled with a Miyazaki film (the last two visits were Princess Mononoke and Ponyo) on mute with subtitles, and there's always the warm "
Irrashaimase!
" with a smile: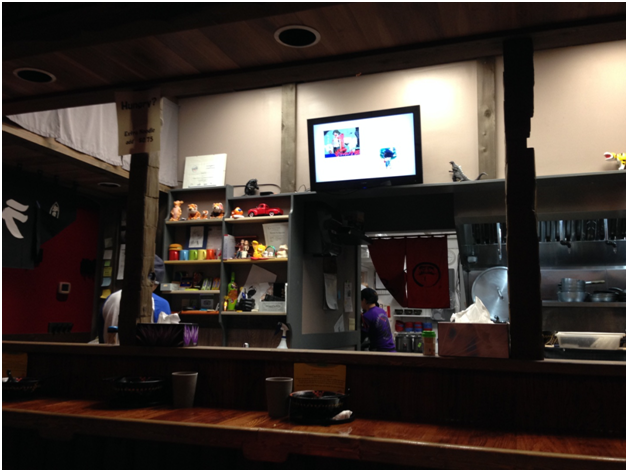 They have a very cozy interior - a bar/counter style facing the kitchen, with large tables for communal nomming behind. The wooden style gives it an old-school ramen stand feel and they had their fair share of tigers all over the place (Staying true to their name).
Onwards to the menu!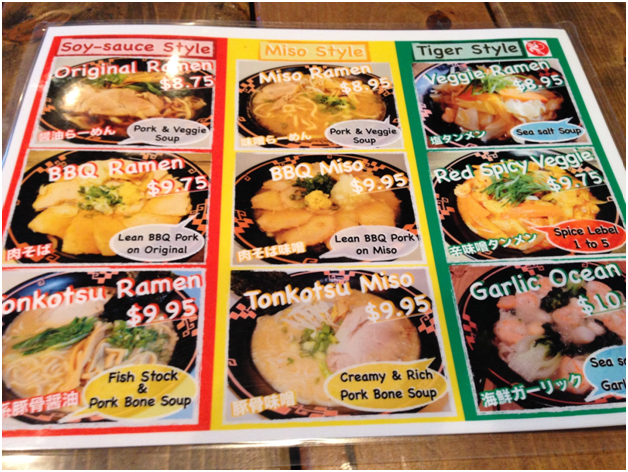 I'm a big fan of the Shio soup base; unfortunately, they don't have that. This is definitely made up for with their BBQ Shoyu. Just like most ramen shops, they have the option of extra toppings: extra extra pork, corn, butter, extra noodles, you name it.
Anyhow, for me, BBQ Shoyu. Extra Pork, corn, butter, and the egg: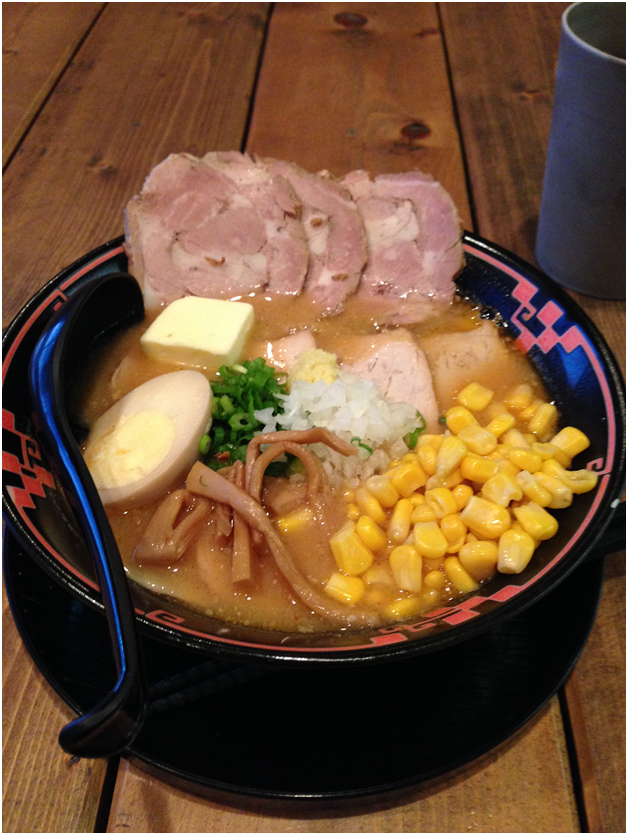 The soup is very similar to the "old school" Kintaro - there's that thickness to it and it has a teeny teeny kick to it as well. Delicious. The noodles (my apologies for not taking a shot) is thicker than the usual ramen "noodle" but gives it the "extra firm" feel. They have two pork options: regular or lean. I opted to have both - while the regular is fluffy and tasty, the lean, unfortunately, was quite dry and was missing out in the flavour department. Thankfully, the soup was there for the save!
Tiger Ramen definitely gets bonus cool points for having Calpico, Apple Sidra, as well as Grape AND Cream Soda Fanta as beverages. I always pick the Mango Hi-Chew to go with the bill. Top it all off with the Tiger Ramen stamp card. Ten stamps gets a free bowl, and 20 stamps gets a "mystery prize." We only have 5 stamps, but one day, that mystery prize shall be ours!
Verdict? Delicious ramen with prices lower than the Vancouver scene. If I recall correctly, additional toppings were only 45 cents (extra noodles for 75 cents). Tiger Ramen is definitely a gem in Kamloops and will be one of our go-to places when we come up for work.
Hello, Anata here once again with another overdue post: