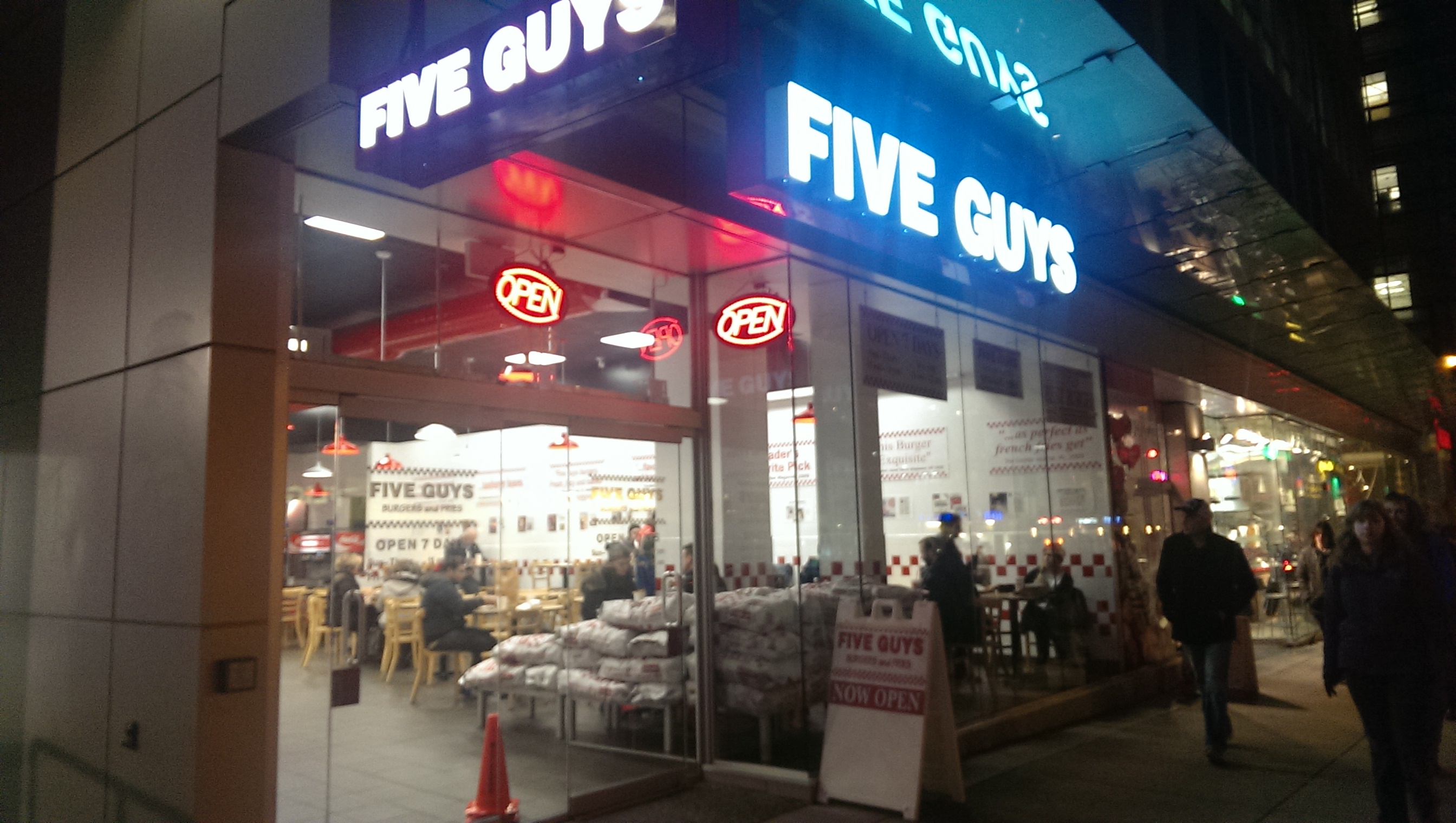 I do like the decor and old-style burger and soda fountain theme they're going with. I find the way they plaster all their "awards" and accolades on their walls more amusing rather than reinforcing of how good their burgers are...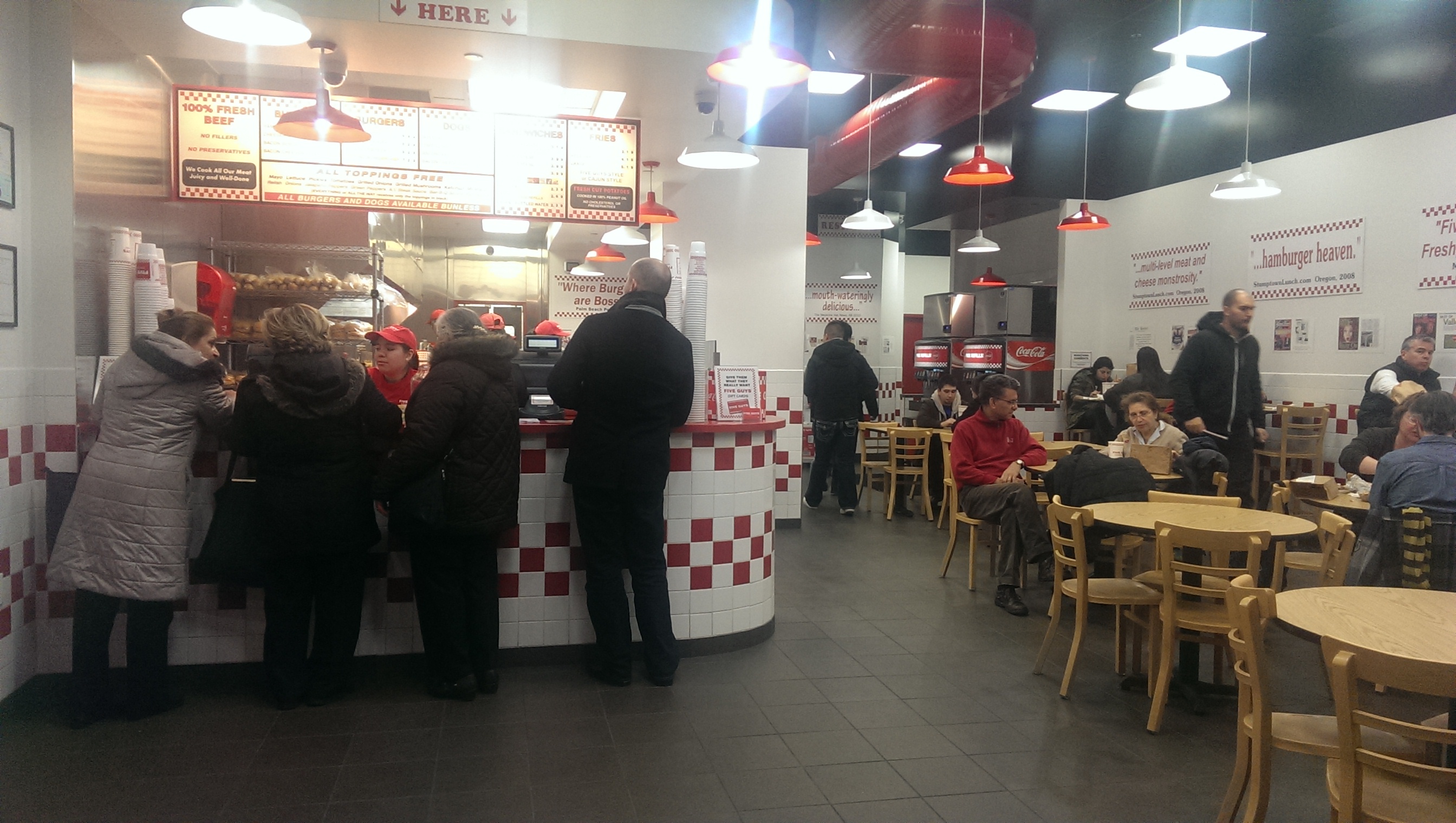 What my dad loves about this place is the peanuts. Roasted peanuts, slightly salted, still in the shell, pretty much unlimited. Haha. Allergen warning! Not only are there a multitude of peanuts found on the premises, but they also advertise that they use "100% peanut oil" for frying.
They also show off their special potatoes that they use for their fries...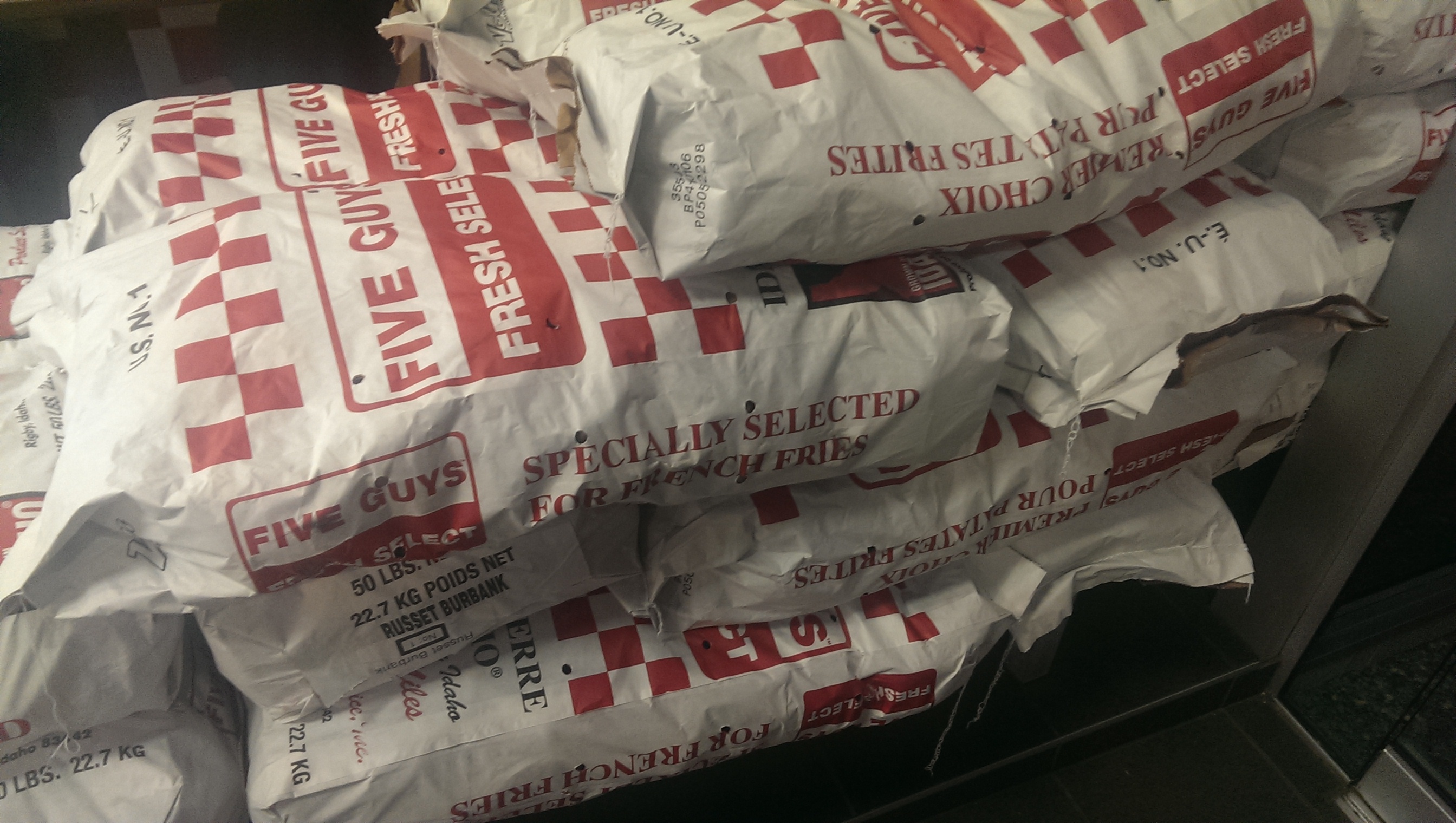 What I find cute is their little comment board where people post messages and drawings :)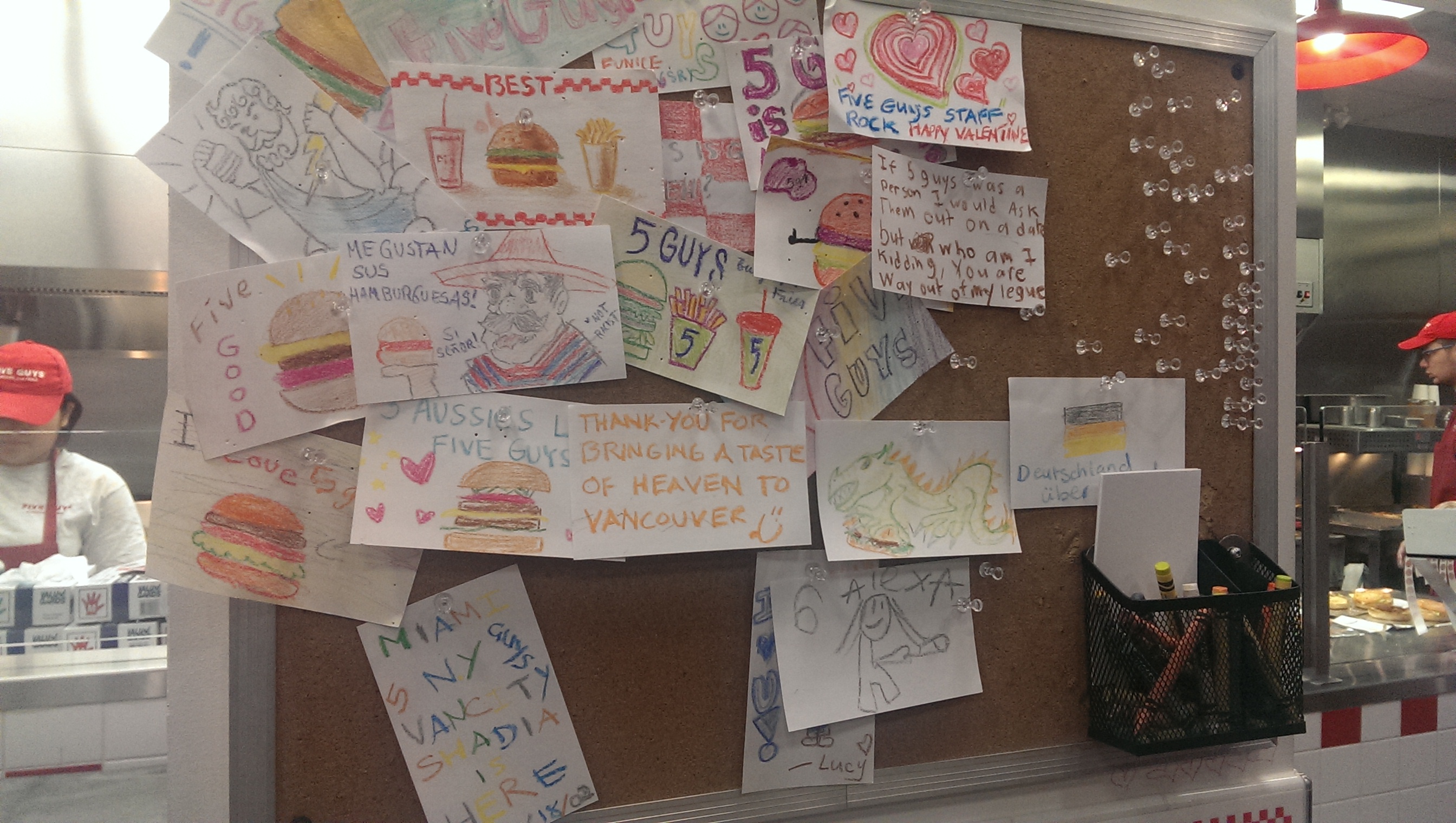 I ordered a "little" hamburger, which means it only comes with one patty. Anata had the little bacon cheeseburger and our friend had the normal double patty bacon cheeseburger. Mine had "all the way" toppings excluding mayo, and it was pretty tall with all the toppings. But I like how the toppings are done, and admittedly everything does taste fresh and delicious. The bun does get a bit soggy with all the toppings I ordered, but I don't find it that big a deal.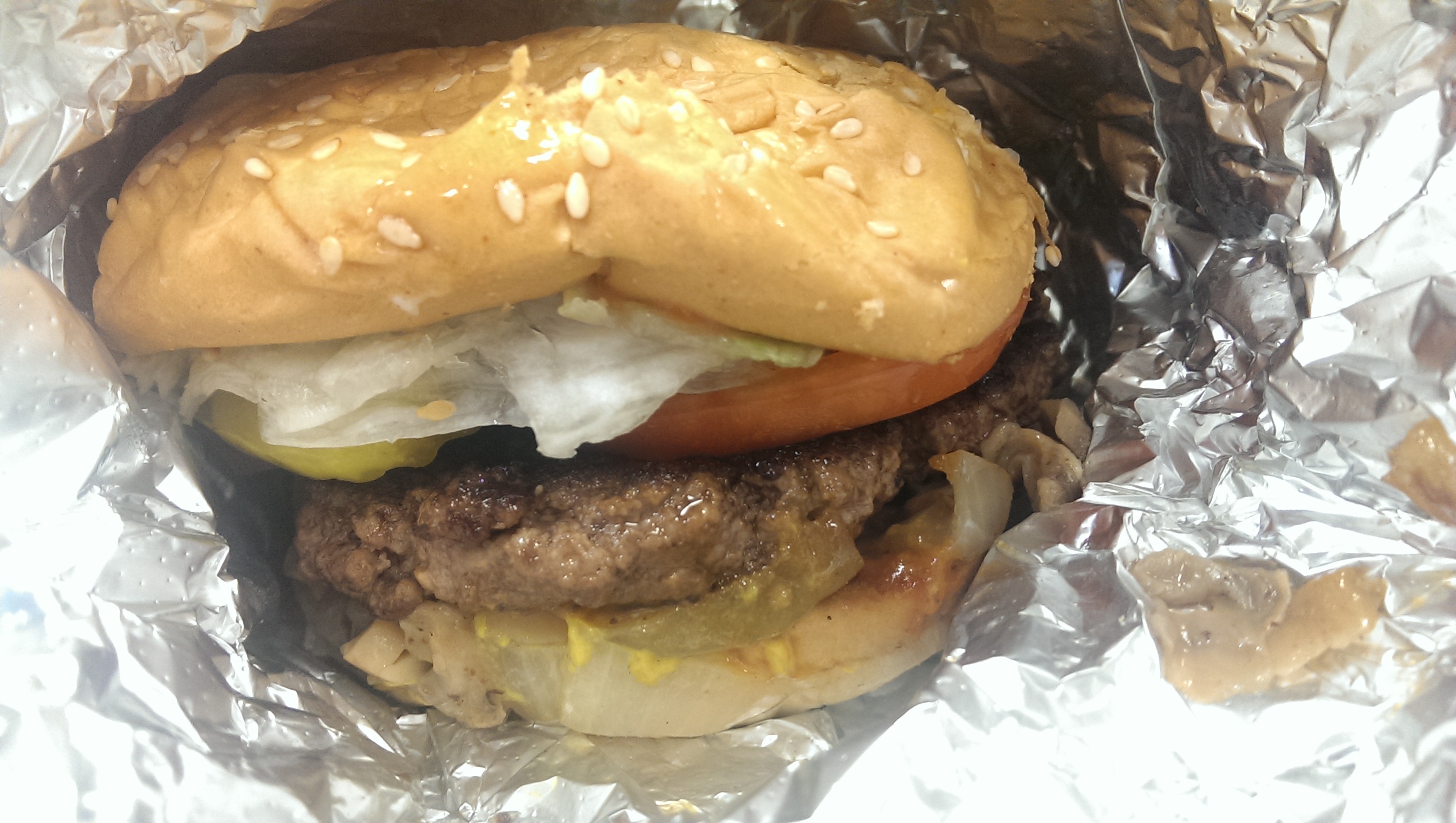 Anata's burger with less toppings than mine wasn't as tall and was less messy I think. He likes Five Guys and finds the quality good.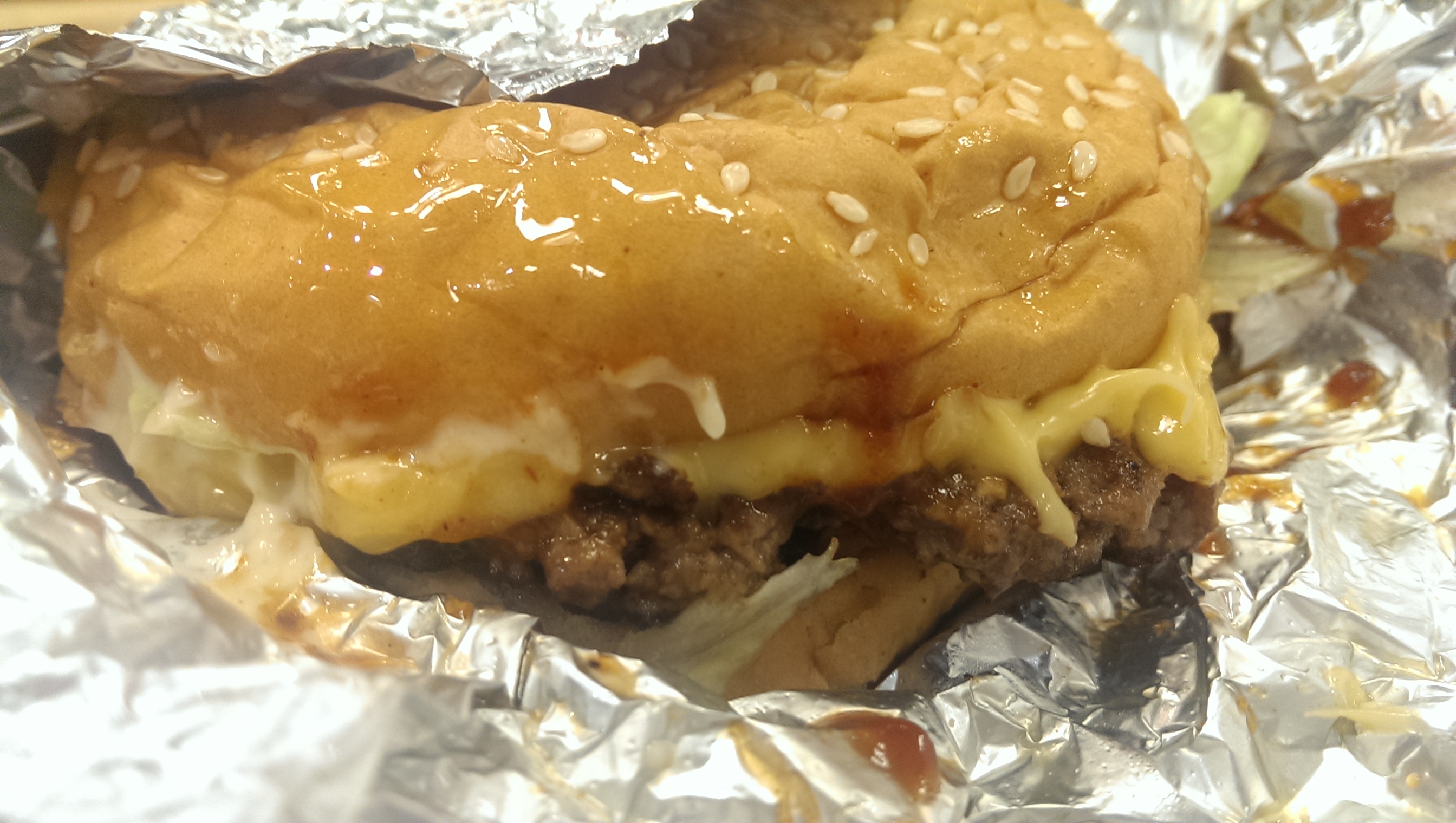 We had an order of cajun style fries to share. I really like how the potato taste comes through and the fries are very natural tasting and thick cut. The seasoning isn't overly done so it's a pleasant spice effect rather than too much sodium.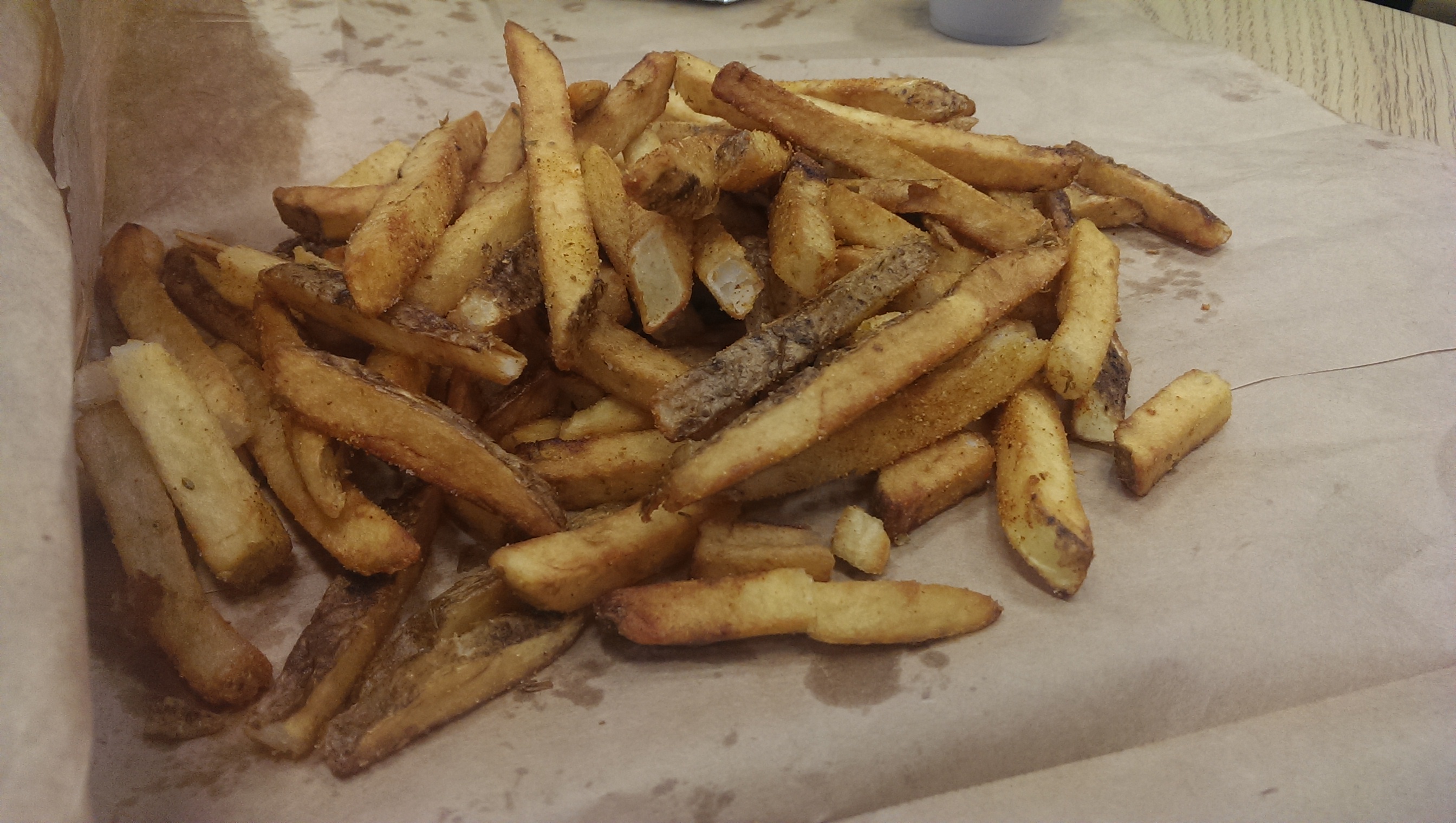 I think the price is okay compared to other fast food places, and it's less "generic fast food" style somehow. The quality of the ingredients seem pretty okay for all the times I've eaten at Five Guys and I really do like how their fries are done.
We were downtown for a concert and decided to stop at Five Guys for burgers. The guys (haha) love to eat here, and though I find it tasty, I'm not much of a burger connoisseur so I find it hard to get into the hype.