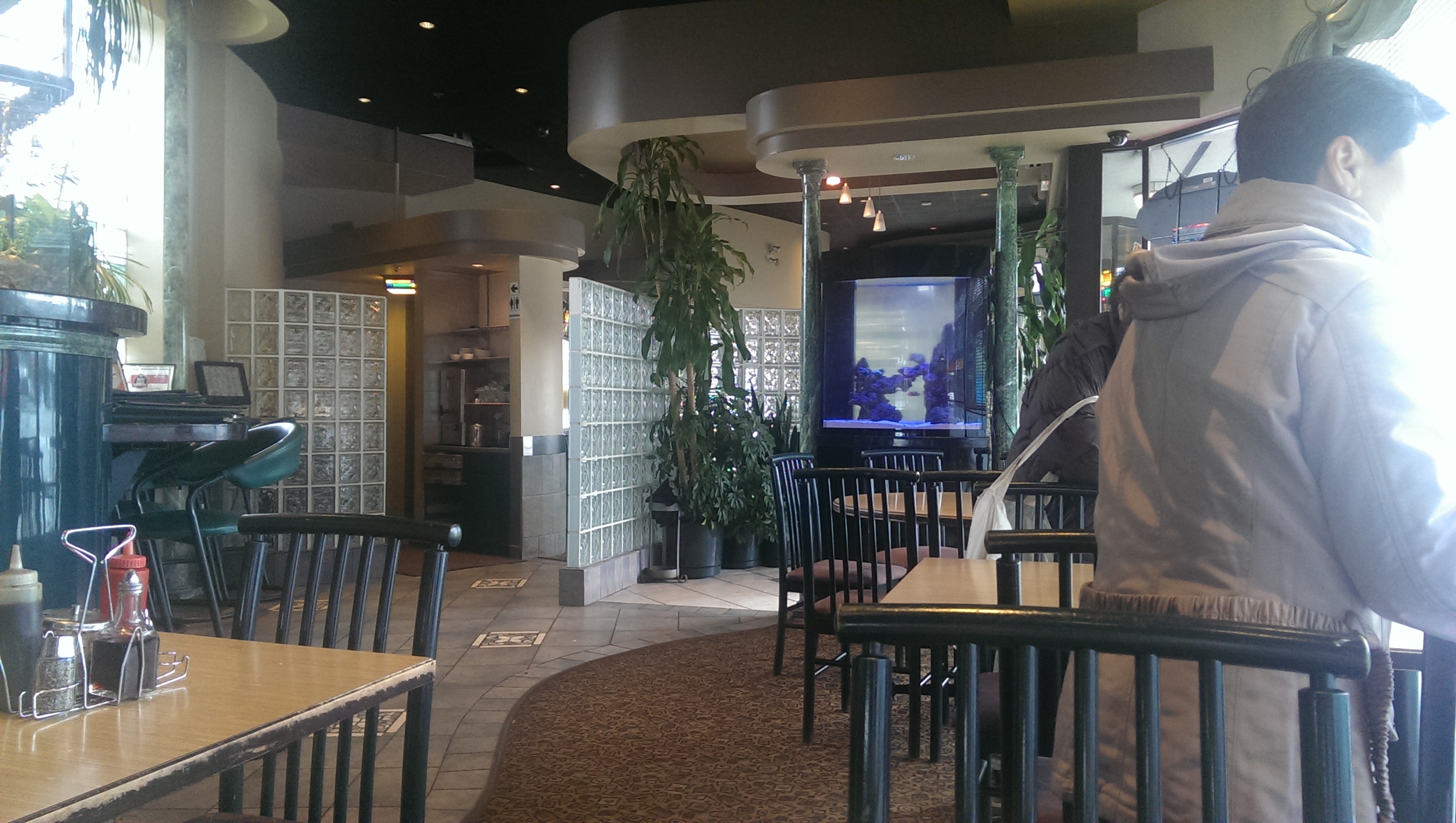 The inside of the restaurant is larger than I thought, and it's pretty standard for a Vietnamese restaurant. I ordered my usual pho dac biet.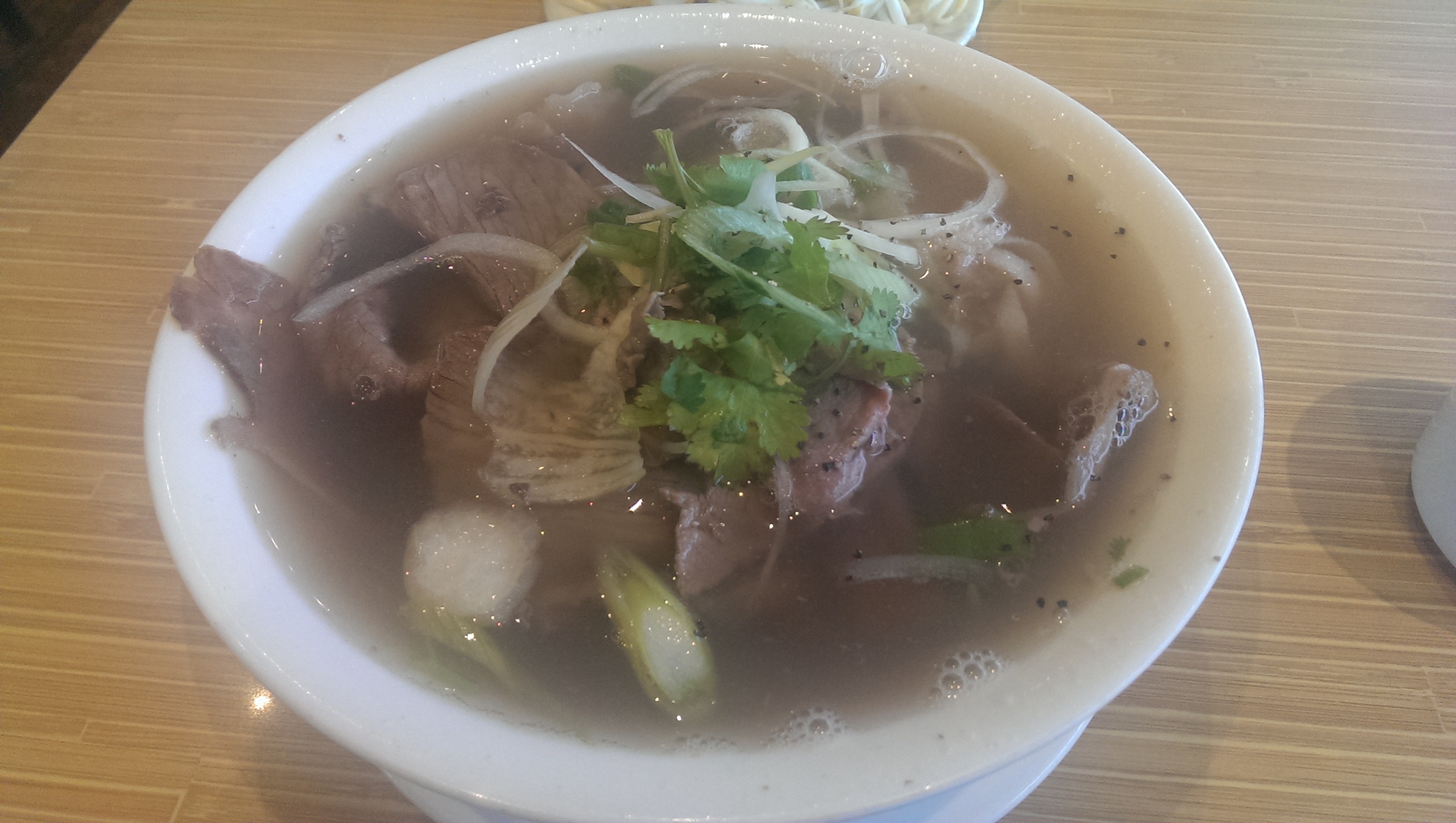 The soup came with some garnishes on top. What I noted immediately was the pepper, which I found different from other places. The noodles were of good quality and didn't stick together, whilst maintaining a chewy but soft texture. I found the amount of meat in my bowl average, and was missing the meat balls. Notably their tendon is crunchy and chewy - I prefer mine soft and boiled for a longer period of time. I could taste that there was some MSG in the soup, but otherwise the flavouring itself was pretty standard.
Overall I wasn't impressed by my food but I found it matching the standard for Vancouver pho joints. The price was ok at $7.09 including the tax but excluding any gratuity. It was a good and quick fix for a hungry belly.
I stopped by here on a rainy day for a quick bite. I figured the hot soup would be nice and just the thing to warm me up :) I've driven by on many instances but never took the time to try out the food until today.