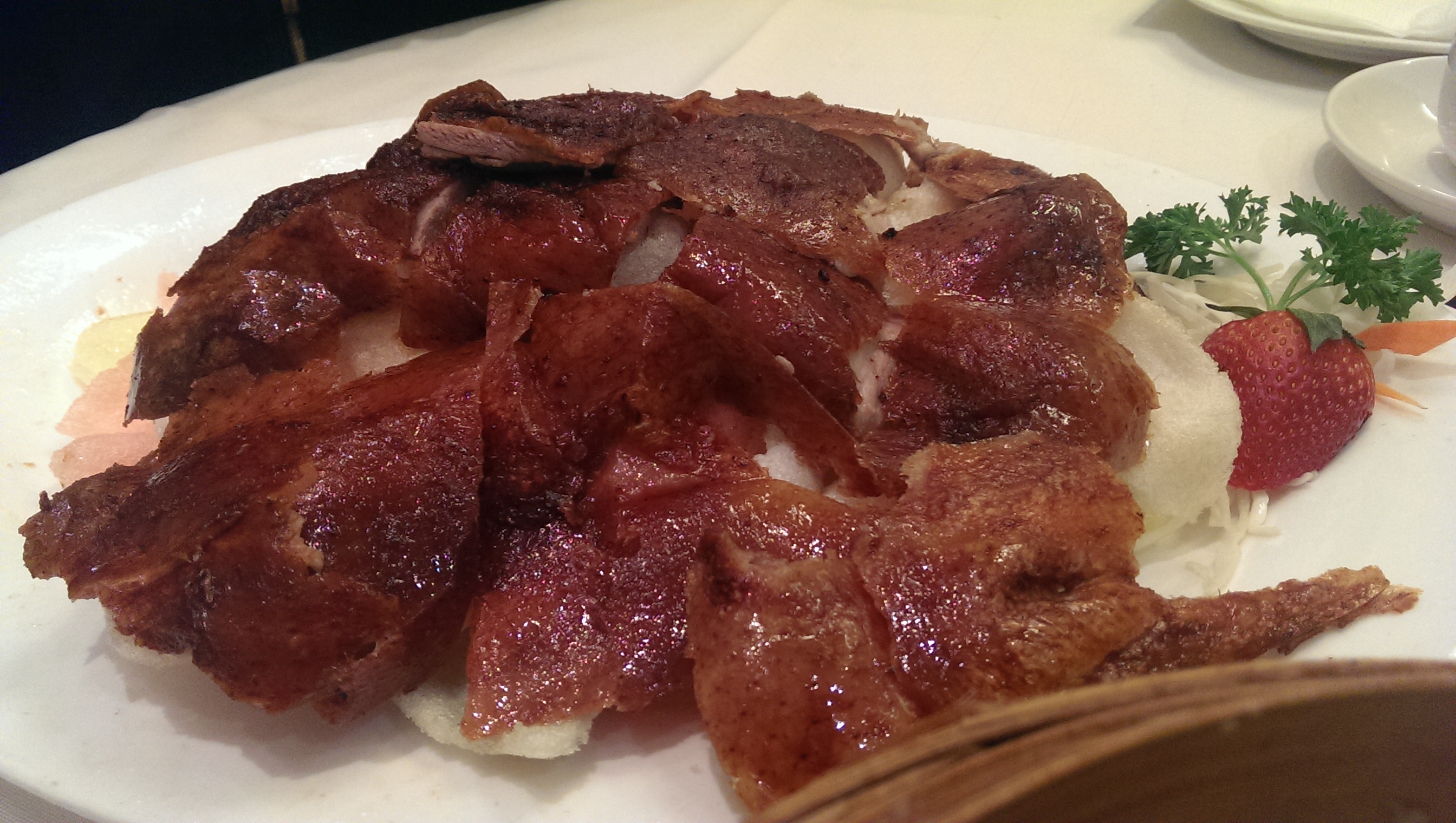 The duck arrived on a bed of prawn crackers. The skin was nice and crisp, and the taste very good. However, the pieces are somewhat roughly cut, with some pieces having meat and fat attached to the skin. It makes it difficult to roll neatly, and though it's all delicious, it's not the kind of elegant peking duck experience that I've had in other places.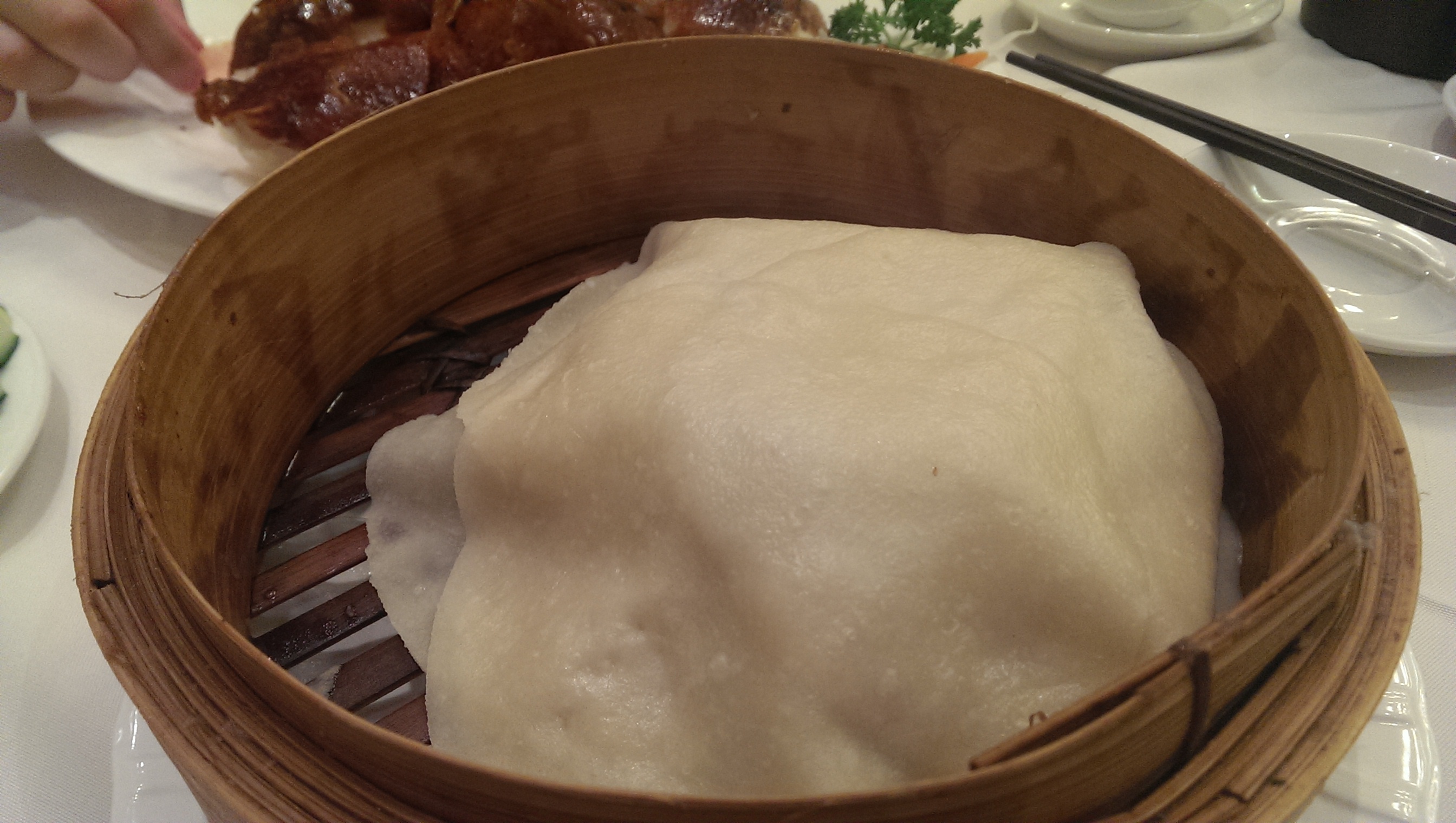 The "crepes" were standard. One of them near towards the bottom stuck to the side of the dish and the wood and ended up tearing :(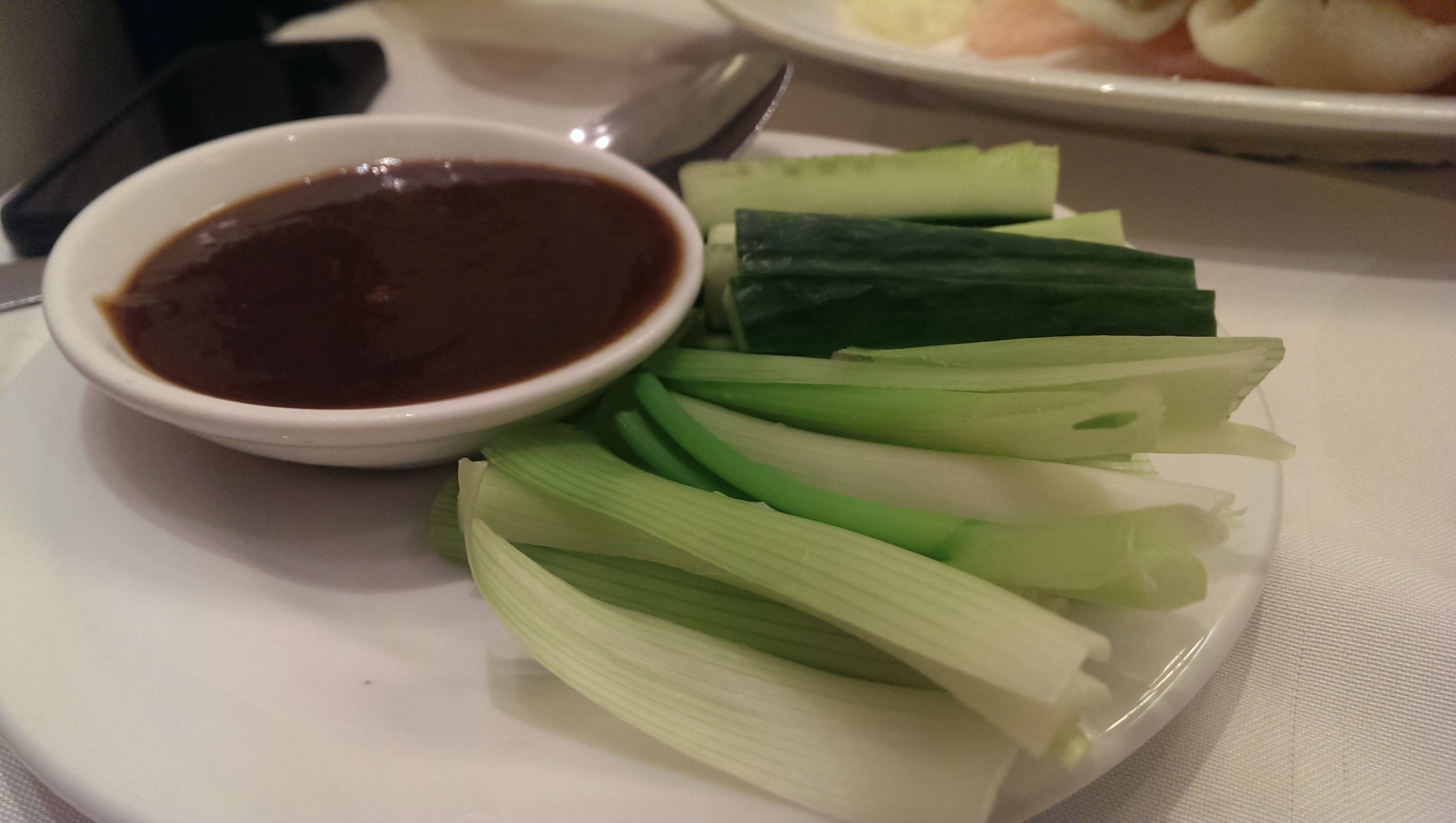 Comes with julienned spring onions and cucumbers with hoisin sauce. All of them complement the meat really well, and I love the freshness of the spring onion.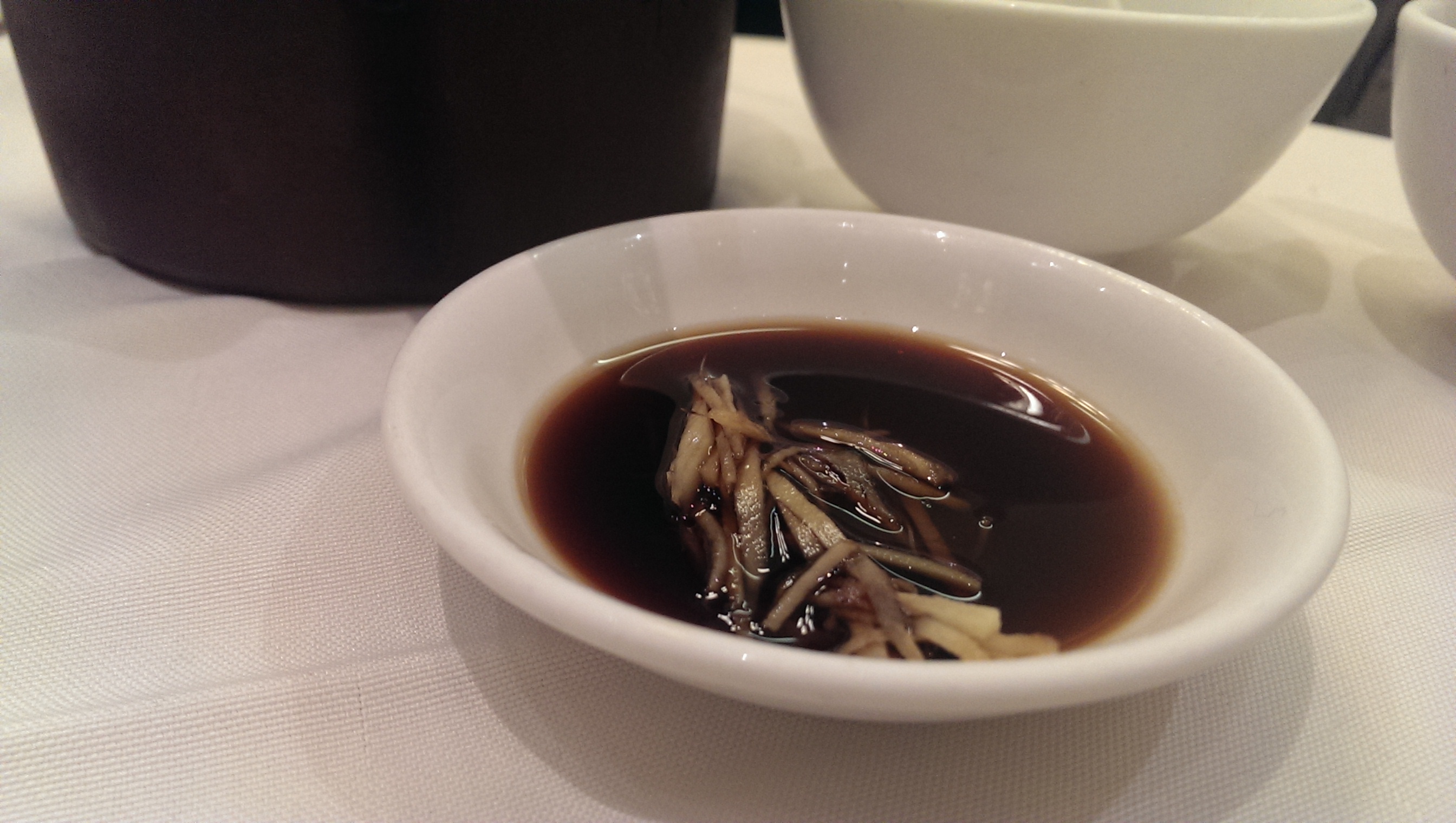 Anata and I also ordered the Xiao Long Bao so we were given a dish with the vinegar and ginger.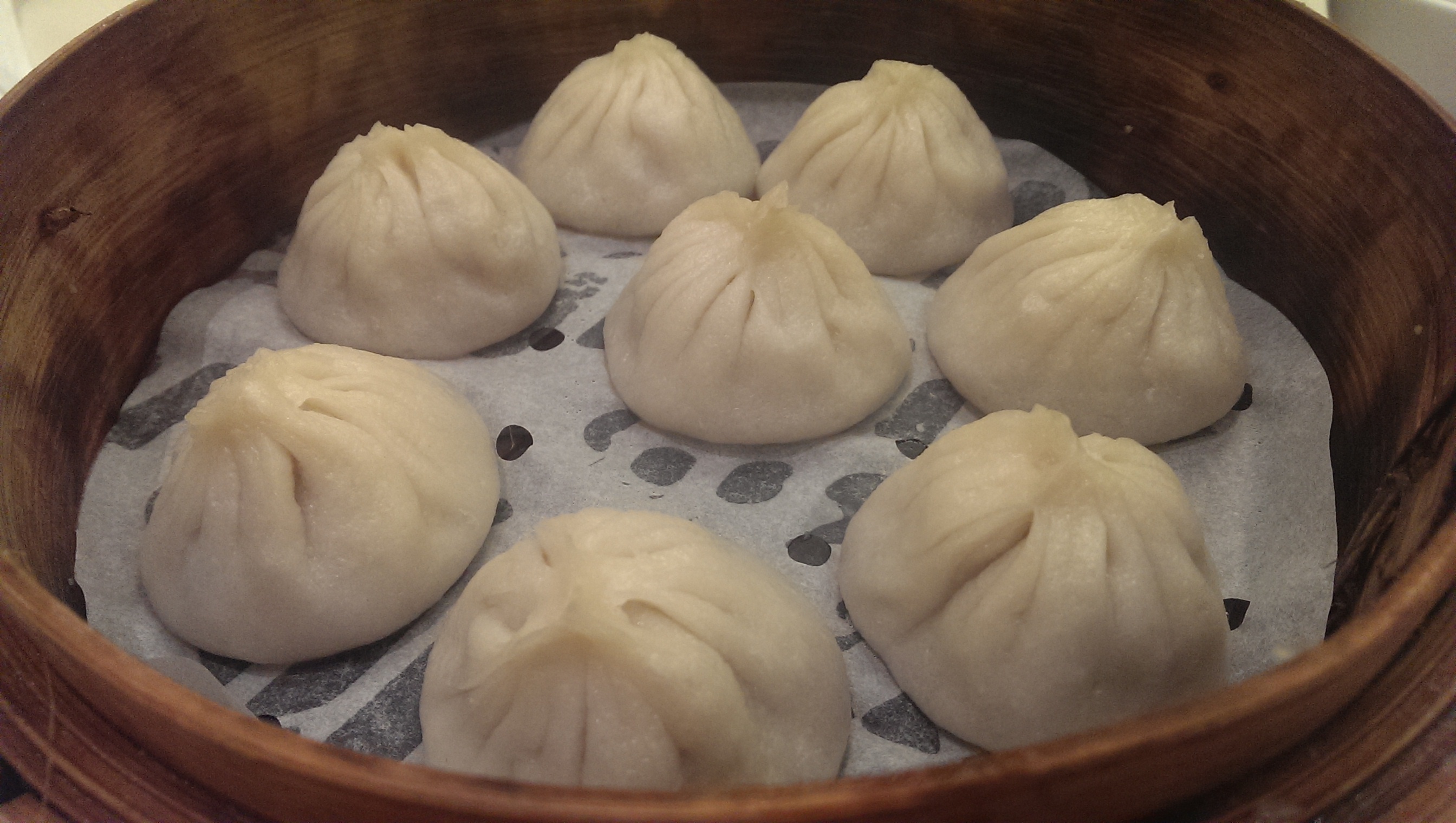 XLB arrived hot and fresh, and the dumplings held well and none tore. The taste was good with juicy soup inside. Comparing with Linh's I think it's about the same for the soup and taste, but maybe the wrapper is a bit thinner.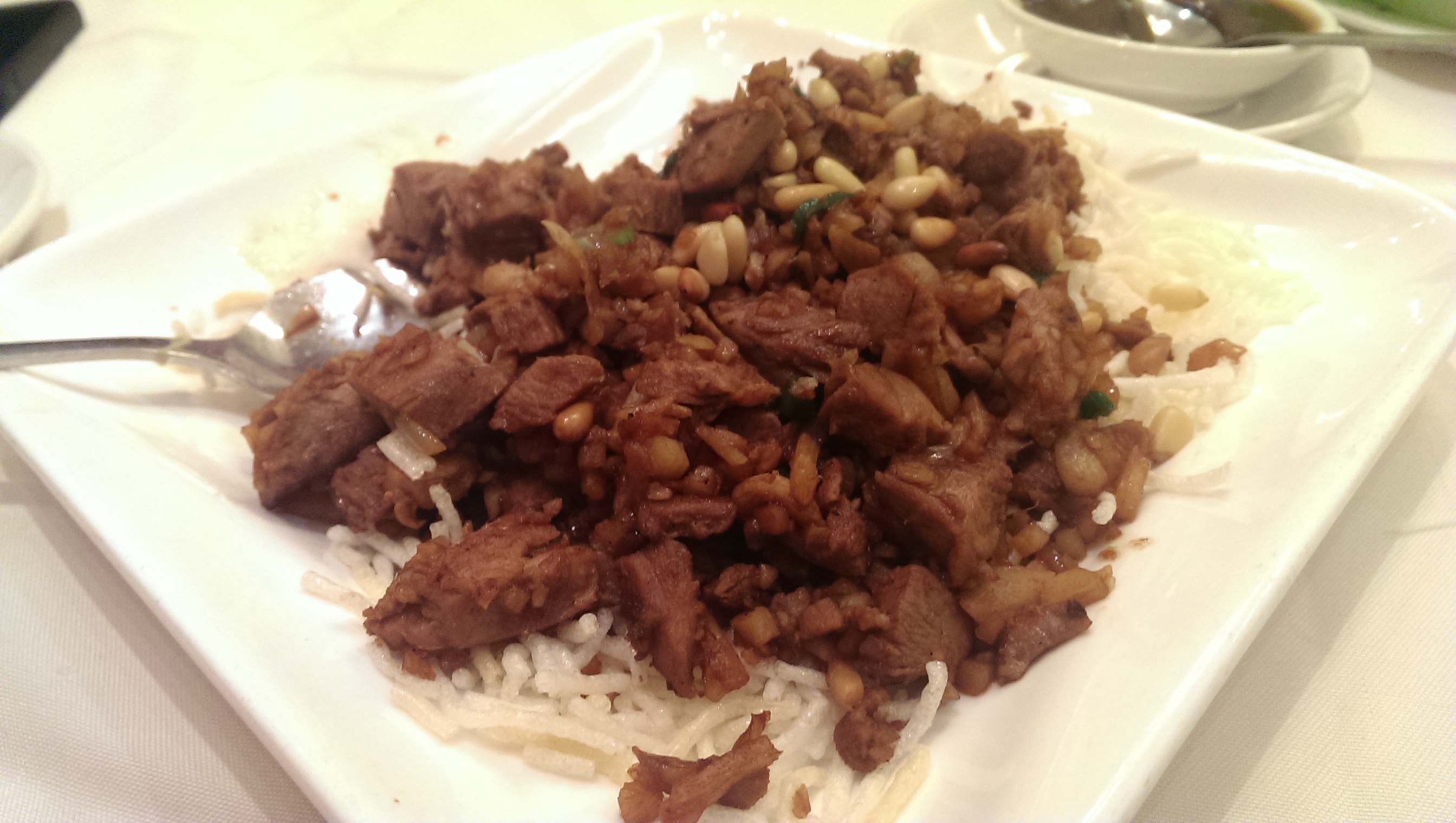 Second course of the peking duck - we elected for the lettuce wrap over the soup (is the soup a new thing? I don't recall being offered a choice like that the last time we had peking duck which was... last year?). Allergen alert: pine nuts, as you can see in the picture. I love how everything is crisp and crunchy with the "Styrofoam noodles" and nuts, and the meat is juicy and tender. The flavouring is mild so it needs a bit of helping with the sauce I think. Eaten alone it's okay, but I feel like there's something missing to brighten it up so I like having the hoisin sauce.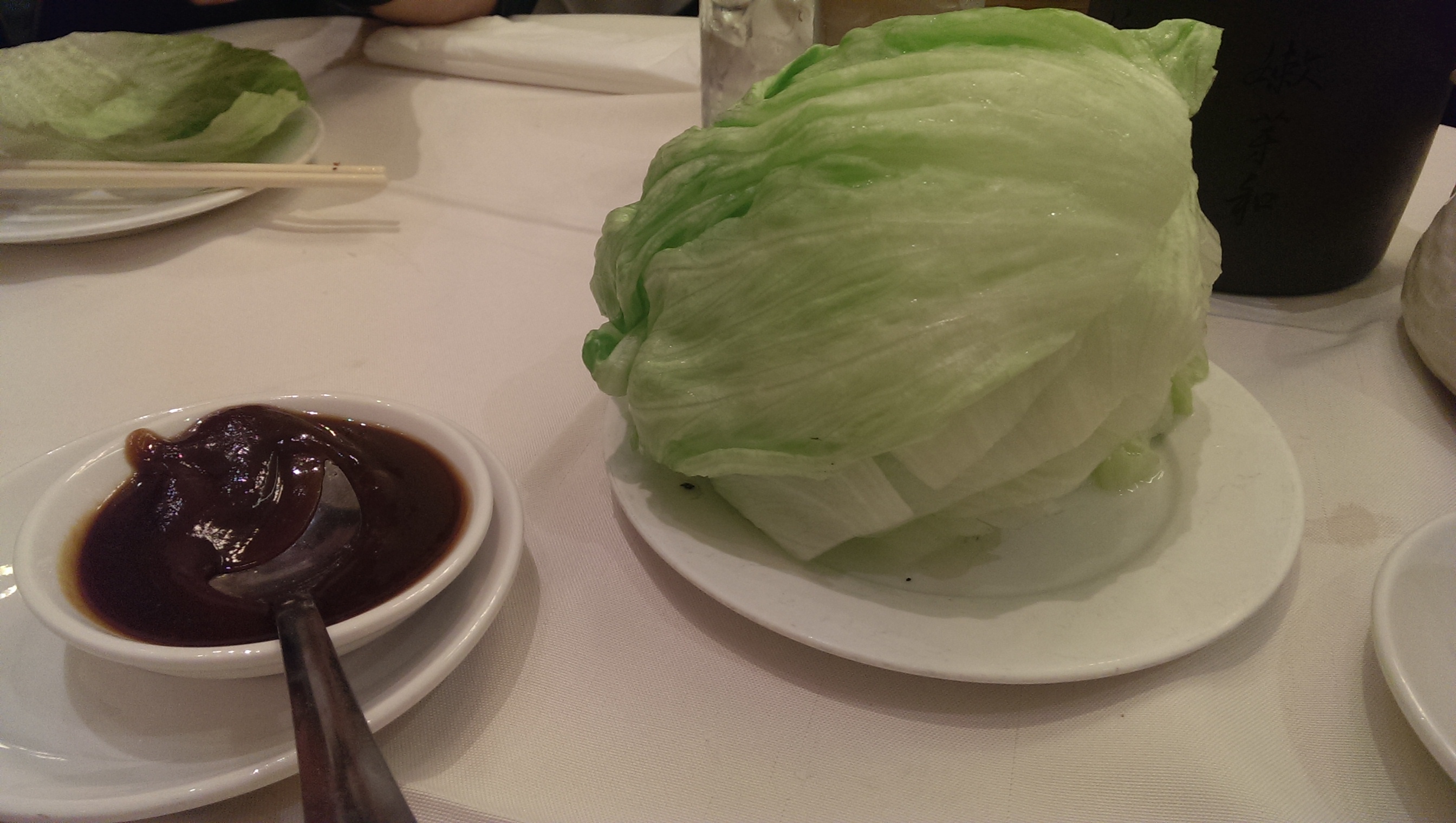 Lettuce was crisp and fresh! Tore a little when I overstuffed it, and there is moisture so be a little wary of sauce and water running over your hands.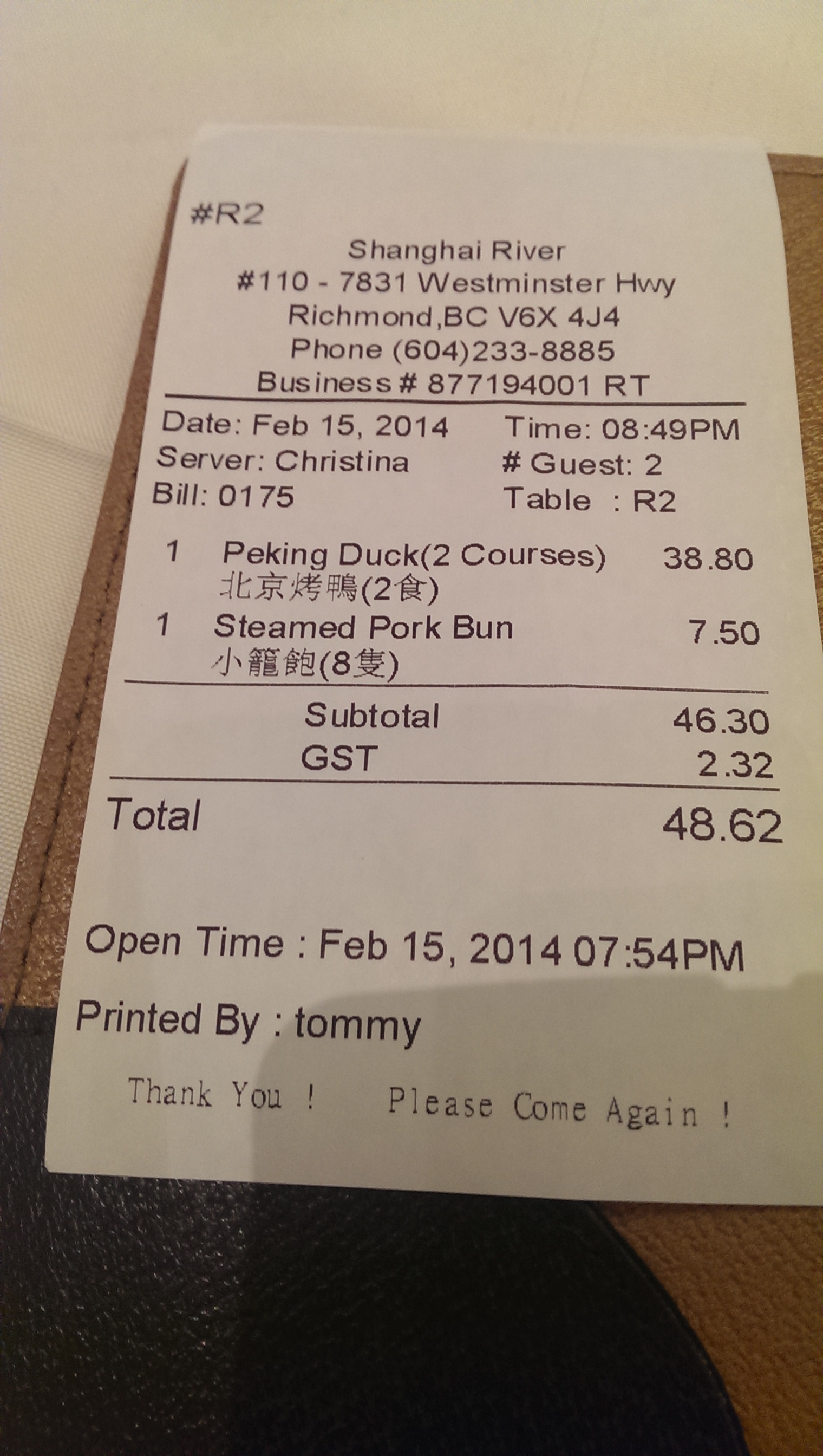 As you can see it's a little pricy but the taste and quality is good. Anata loves eating the duck here, so whenever we have the craving we stop by :)
Craving some duck, Anata and I headed over to Shanghai River for their peking duck. Their two course duck meal comes to $38, so it's not on the cheap side, but the price for the quality you get is fair. On busier nights if you're unlucky, they will sell out and there won't be any duck to be had :( Thankfully, we were lucky that they still had stock, and we were seated right away! There were a couple people hanging around in the waiting area but I guess it was for a larger party or something. We were ushered into the private room at the back where there were only a few other tables so it was nice and quiet.