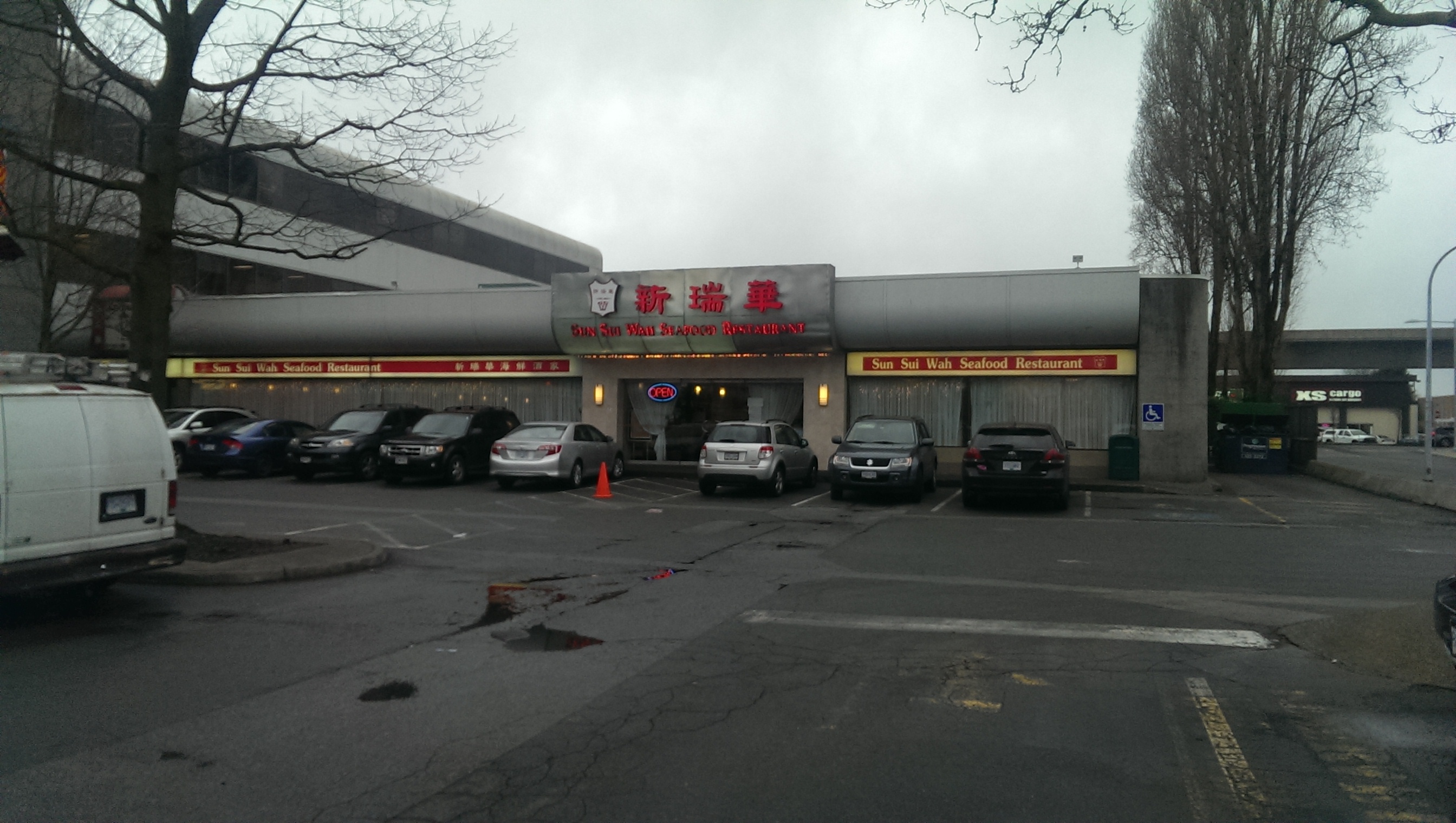 Their dimsum menu is full of pictures, and it's an interesting change from when I last visited quite some years ago. I guess they're trying to make it more non-Chinese friendly or something. We were seated in the private dining area, probably because of the reservation. It was nice because it was quieter, but at the same time I kind of missed the main area because I wanted to see if the "captain" from my last visits was still working there or not. I just remember the guy because he always gave really great, professional, and efficient/prompt service. Instead, because of the private dining area, we had a rotating trio of waiters that covered the room.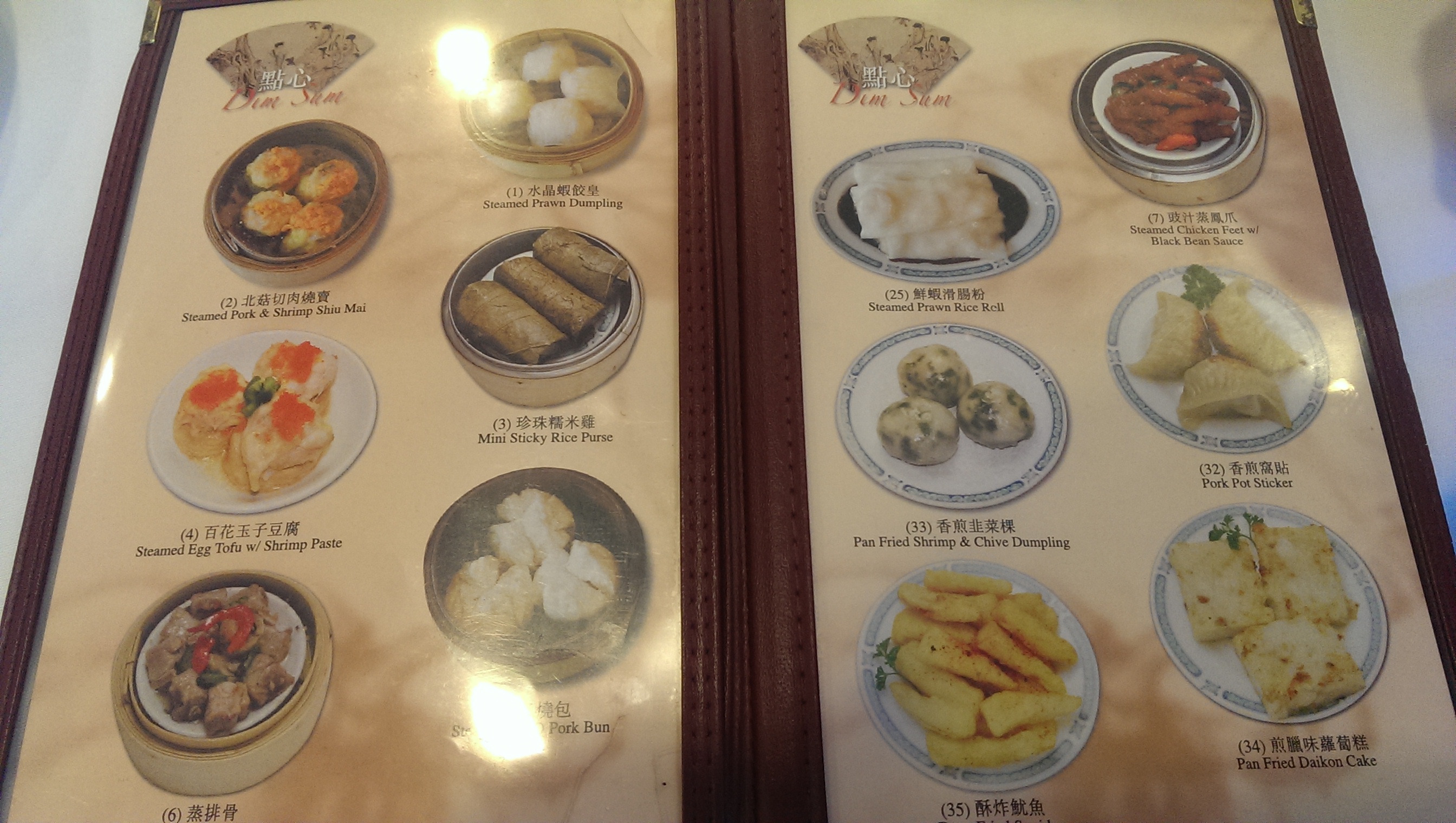 We ended up ordering quite a bit, but that's because we wanted some leftovers for later. On order were: sticky rice, sui mai, har gow, steamed egg tofu with shrimp paste, pork spare ribs, steamed pork bun, steamed chicken bun, deep fried tofu, deep fried cuttlefish, the daikon cake, steamed beef and parsley rice roll, chicken feet, mango pancake.
Regarding the service we were given, it was average, with exception of the one disgruntled waiter who gave us a little bit of attitude and was so abrupt with his stops at our table that we were under the impression that he didn't like us and didn't really want to talk to us. Odd. We'd requested for a fork and water, and then after that asked for two chili sauce servings and a soy sauce. Upon delivery of the one chili sauce, we politely requested another, to which he came back and roughly asked us "Anything else?" We weren't demanding and I felt that the requests were quite reasonable and politely made, but the way that guy acted was bordering on rude.
The sui mai arrived hot and fresh, with the fish roe on top almost cooked through from the heat of the dumpling. The taste was good, and the balance between the pork and shrimp at a good ratio. The size was also on the generous side. The only criticism I have is that it's a bit wasteful to have the roe fall off the dumpling and land on the side as seen in the picture - I did what I could to pick up the little bits, but I unfortunately could not retrieve them all.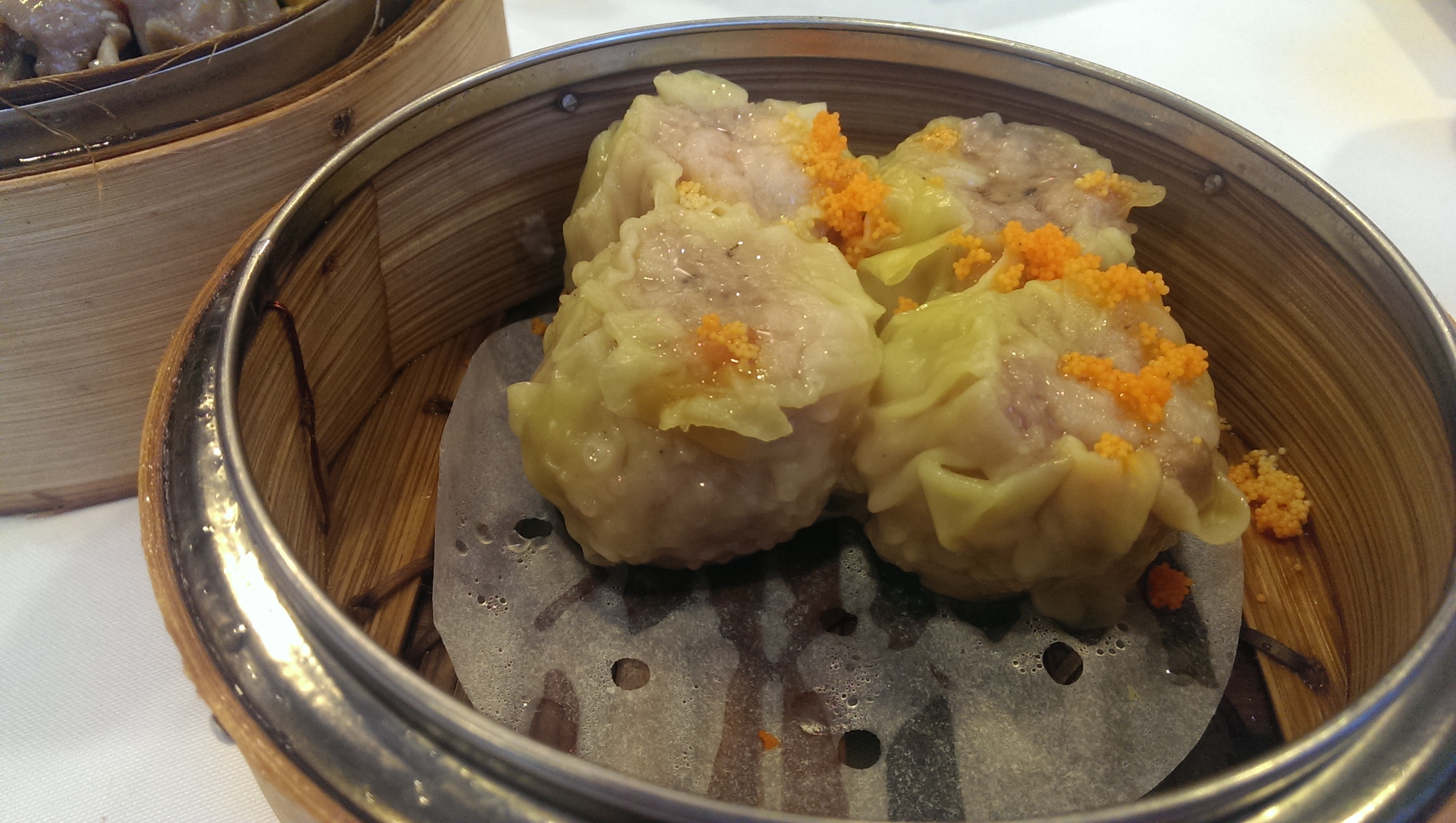 The pork spare ribs were nicely seasoned and juicy. They came with pieces of pumpkin and peppers. The vegetables were soso and kind of mushy, but the dish is really about the pork and I think that the pork was done well.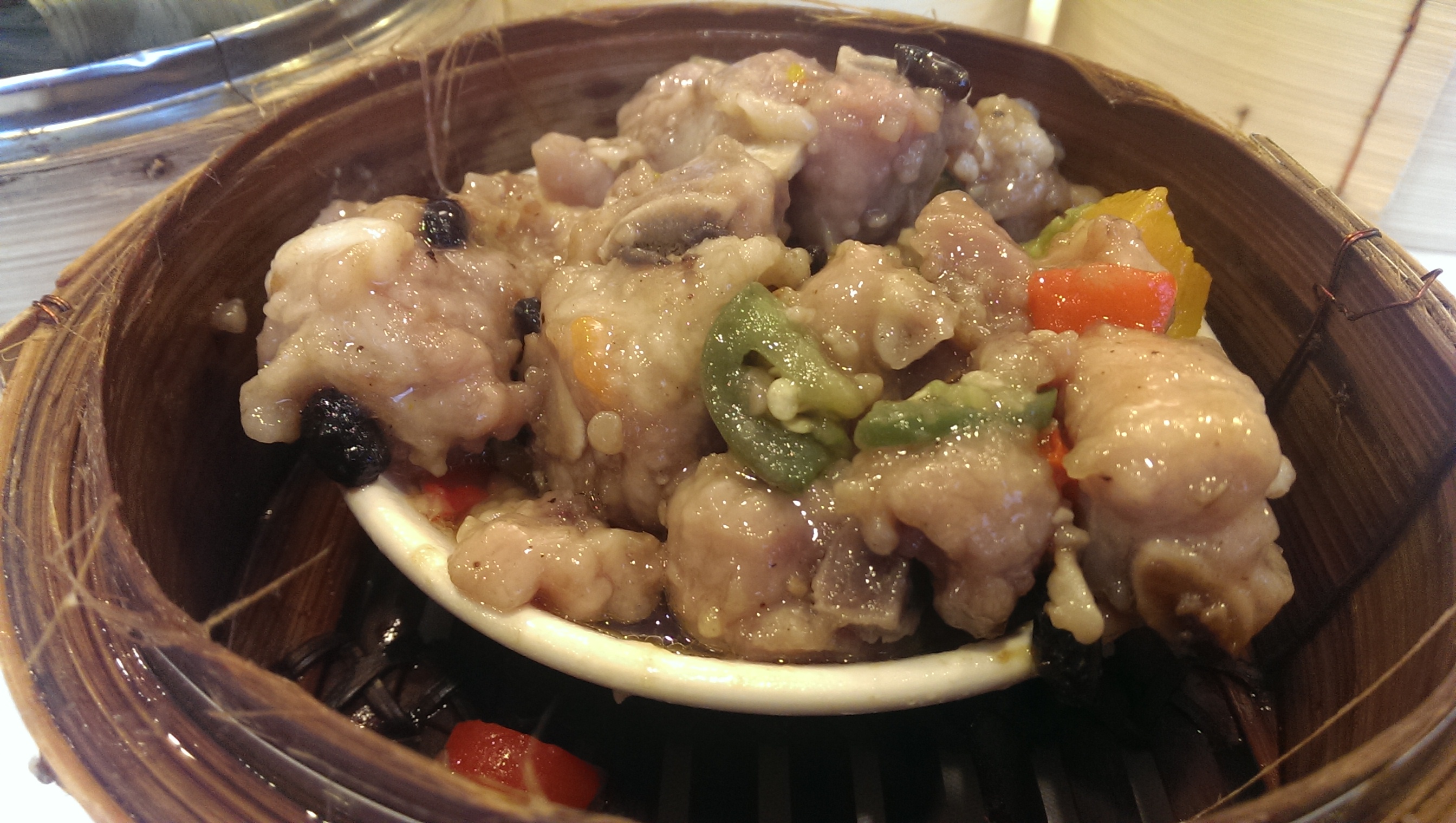 I didn't actually eat the chicken feet. I'm not a fan of them, sadly. Anata's mom ate them with gusto and I think she said they were better than the ones at Kirin.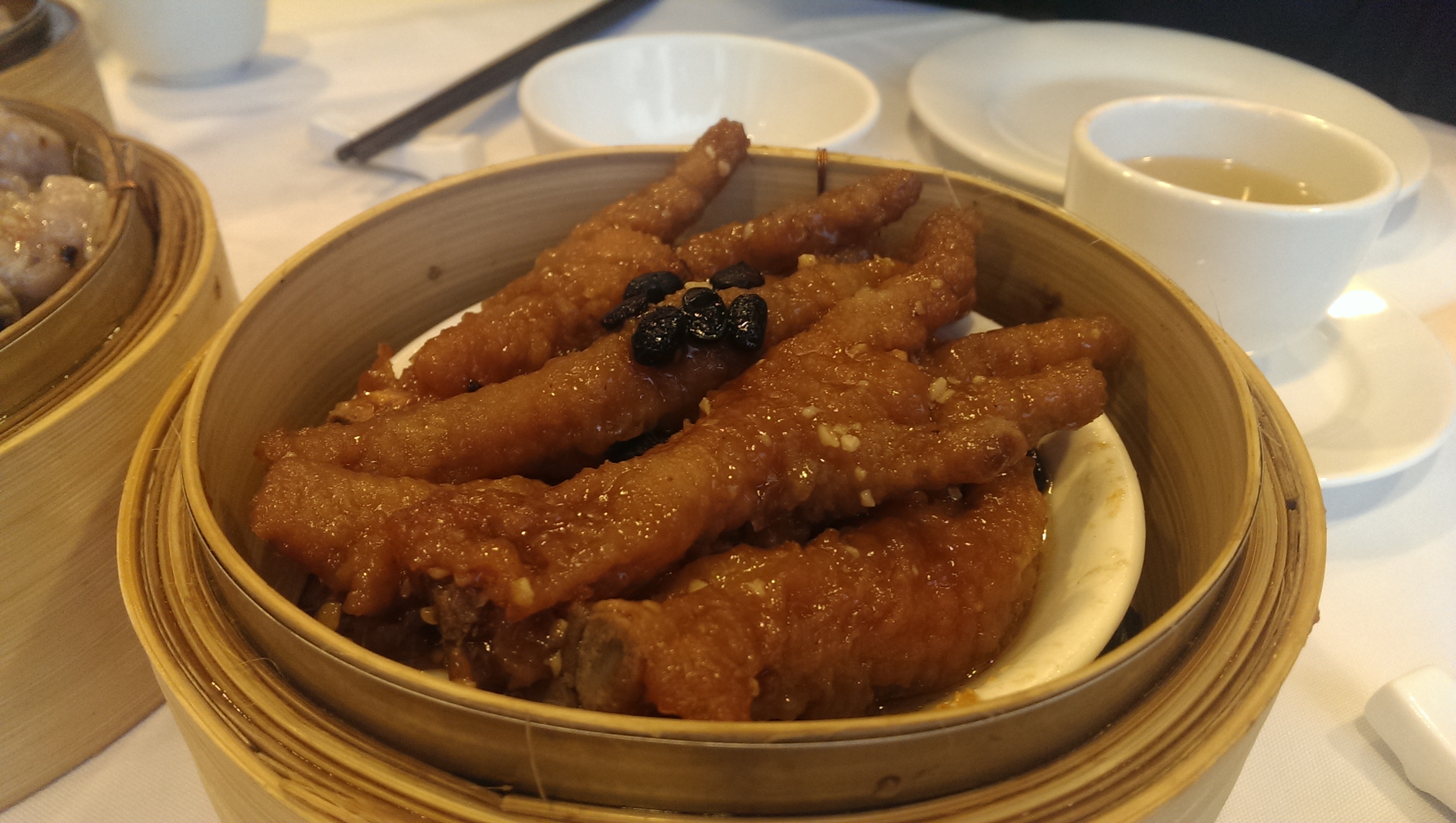 The sticky rice came with three servings...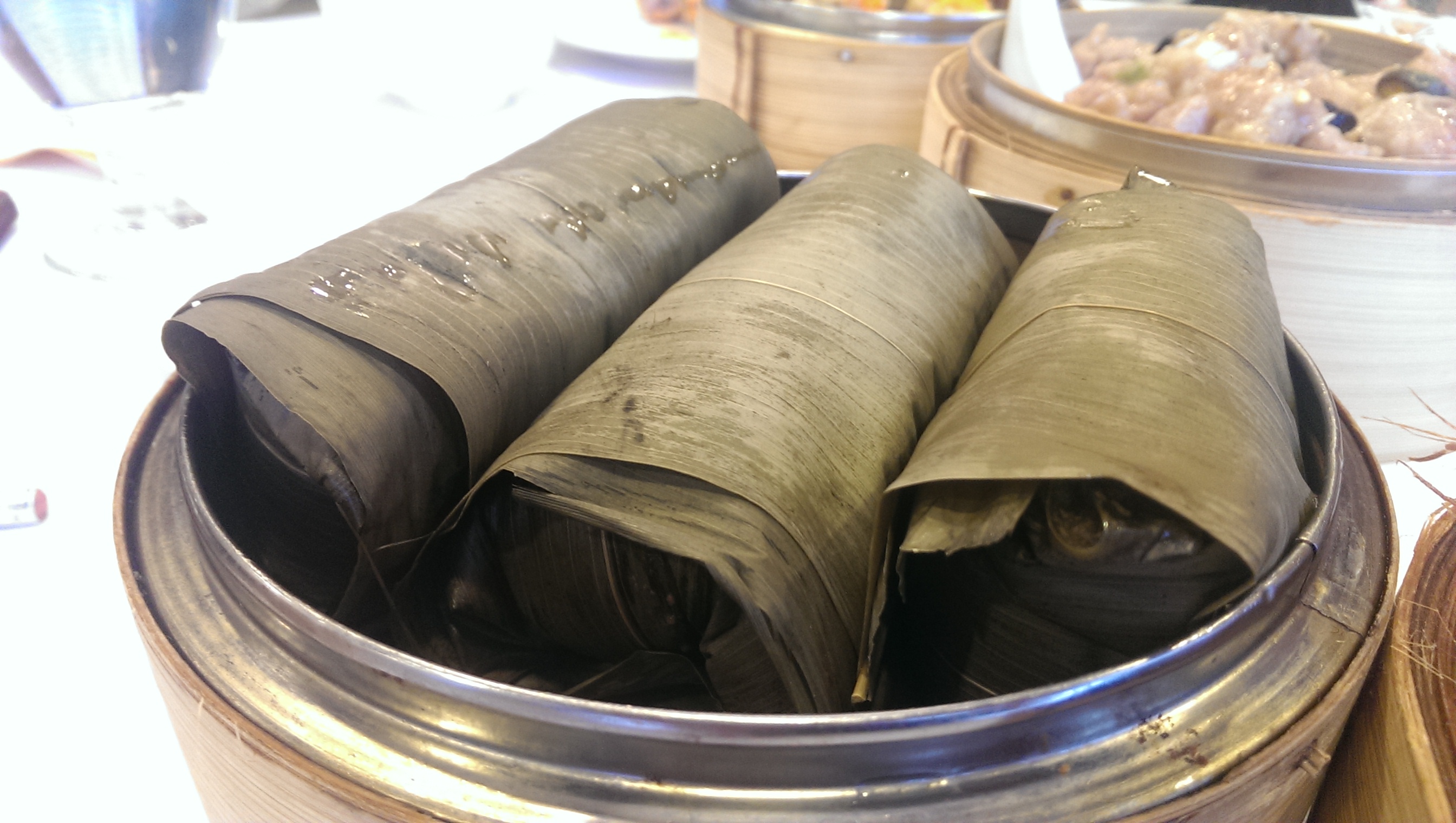 The inside was seasoned well, and tasty. I think I would have appreciated a bit more stuffing. It was pretty much just the minced pork inside, nothing fancy.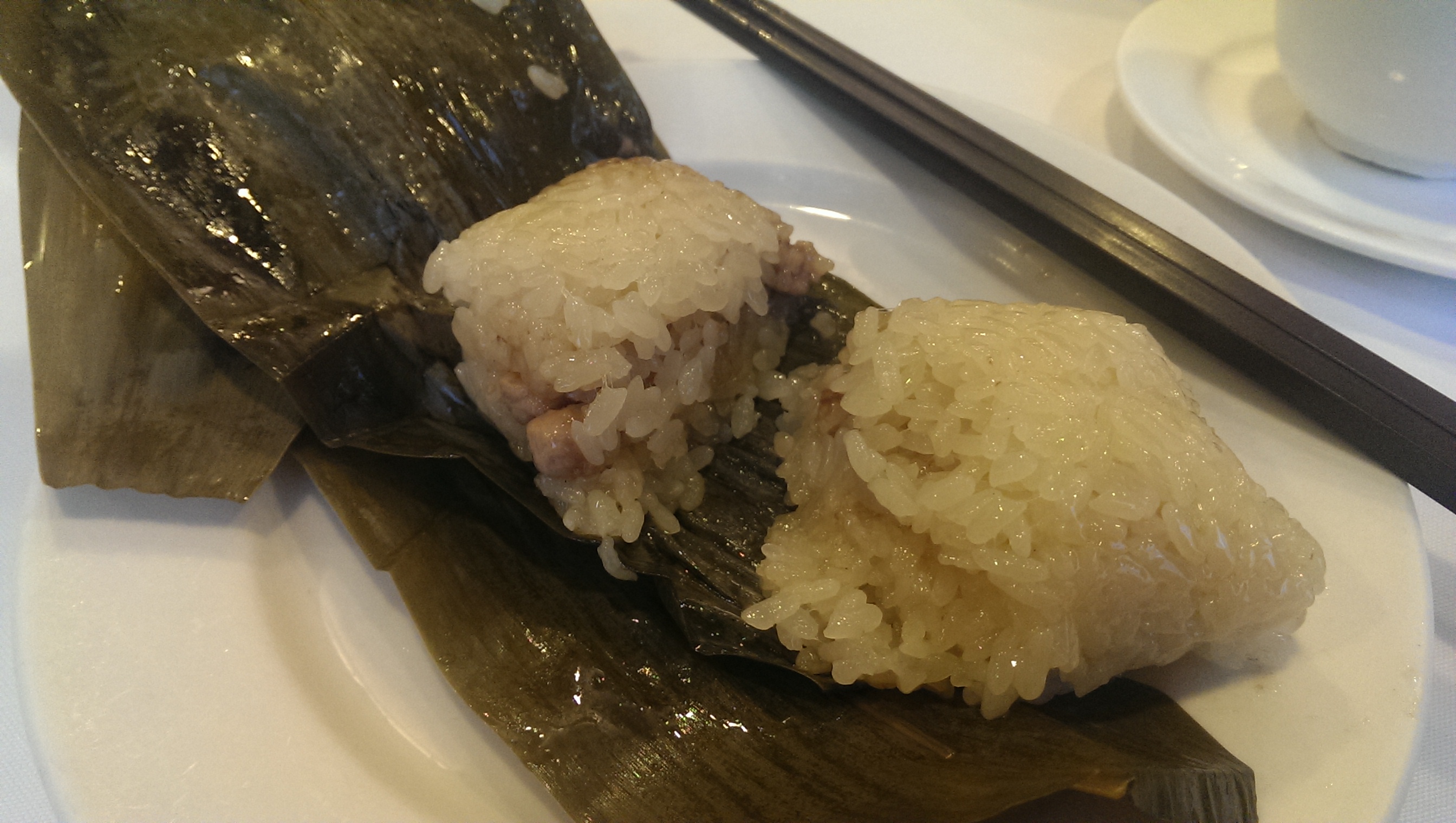 We liked the cuttlefish. It was really thick and meaty, and tasted great with the accompanying sweet and sour sauce. The batter was very thin and it wasn't greasy.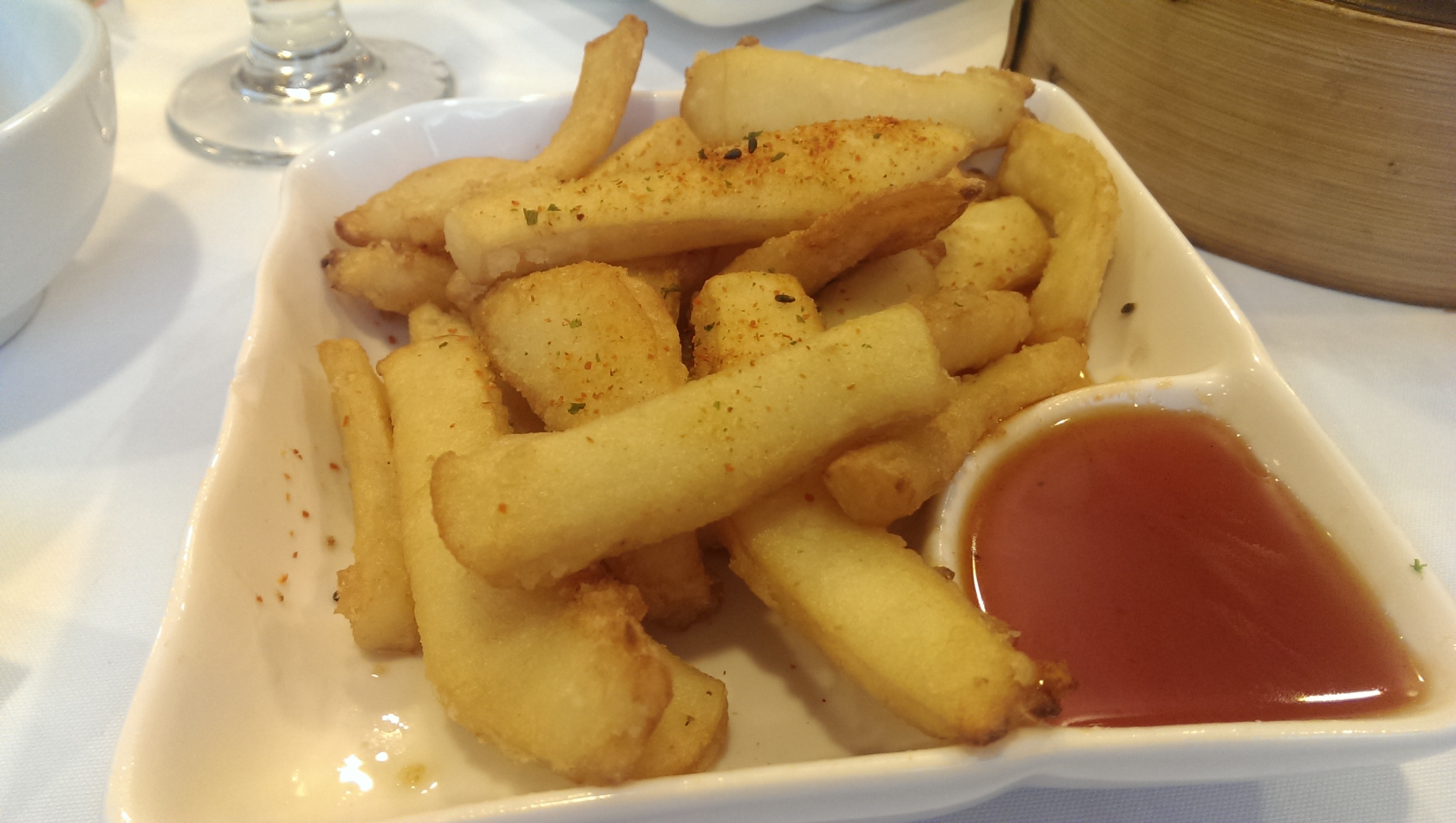 I didn't eat any of the pork buns, got a bit too full :( But they looked okay!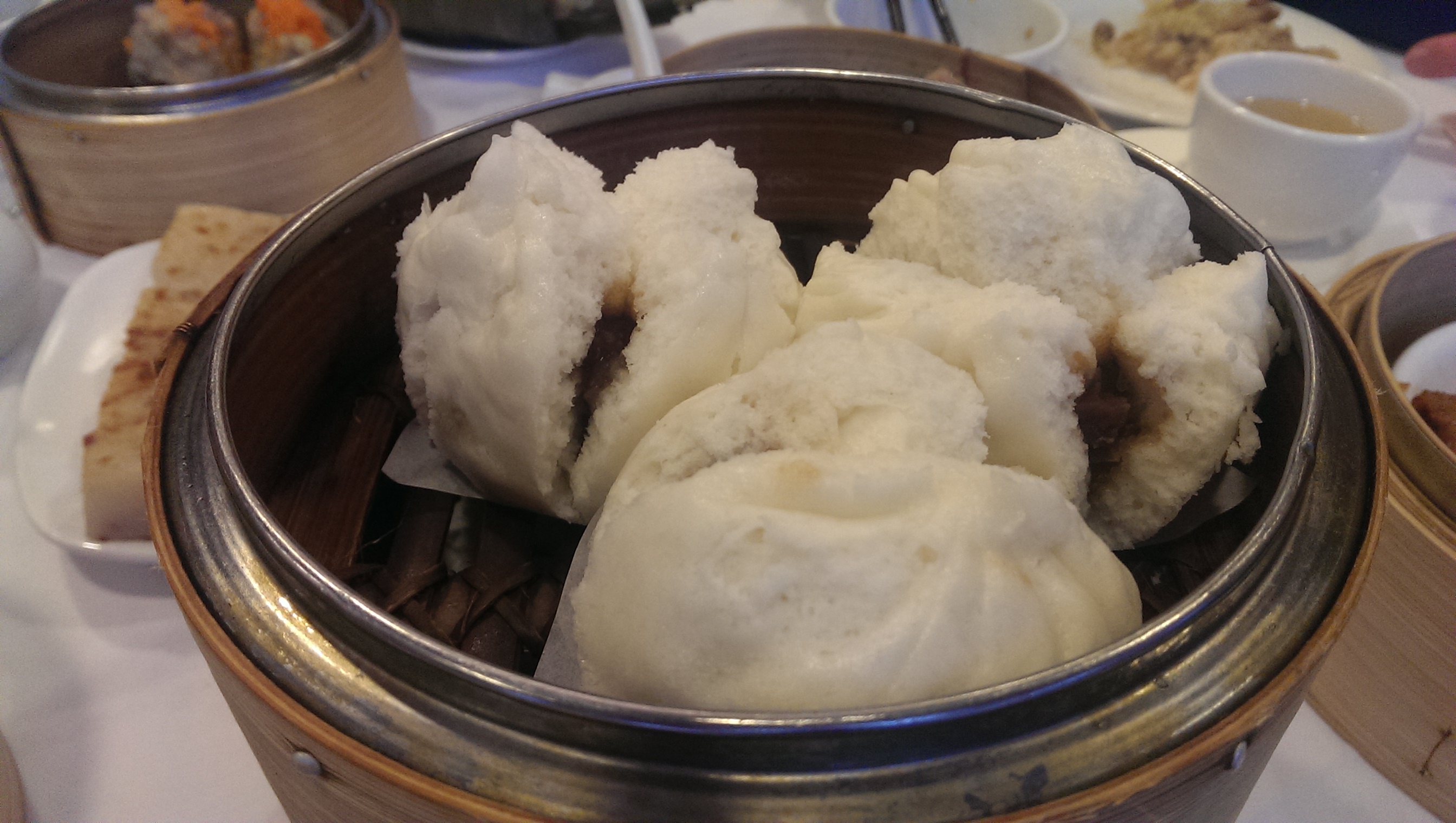 I did, however, eat the chicken buns. The stuffing inside was full of ginger, and I think there was almost if not more ginger than there was chicken. It made for a very sharp and sweet taste, which I didn't mind, but I felt it was kind of lacking in the chicken department for a chicken bun. In terms of flavour it delivered, but not quite to my expectations.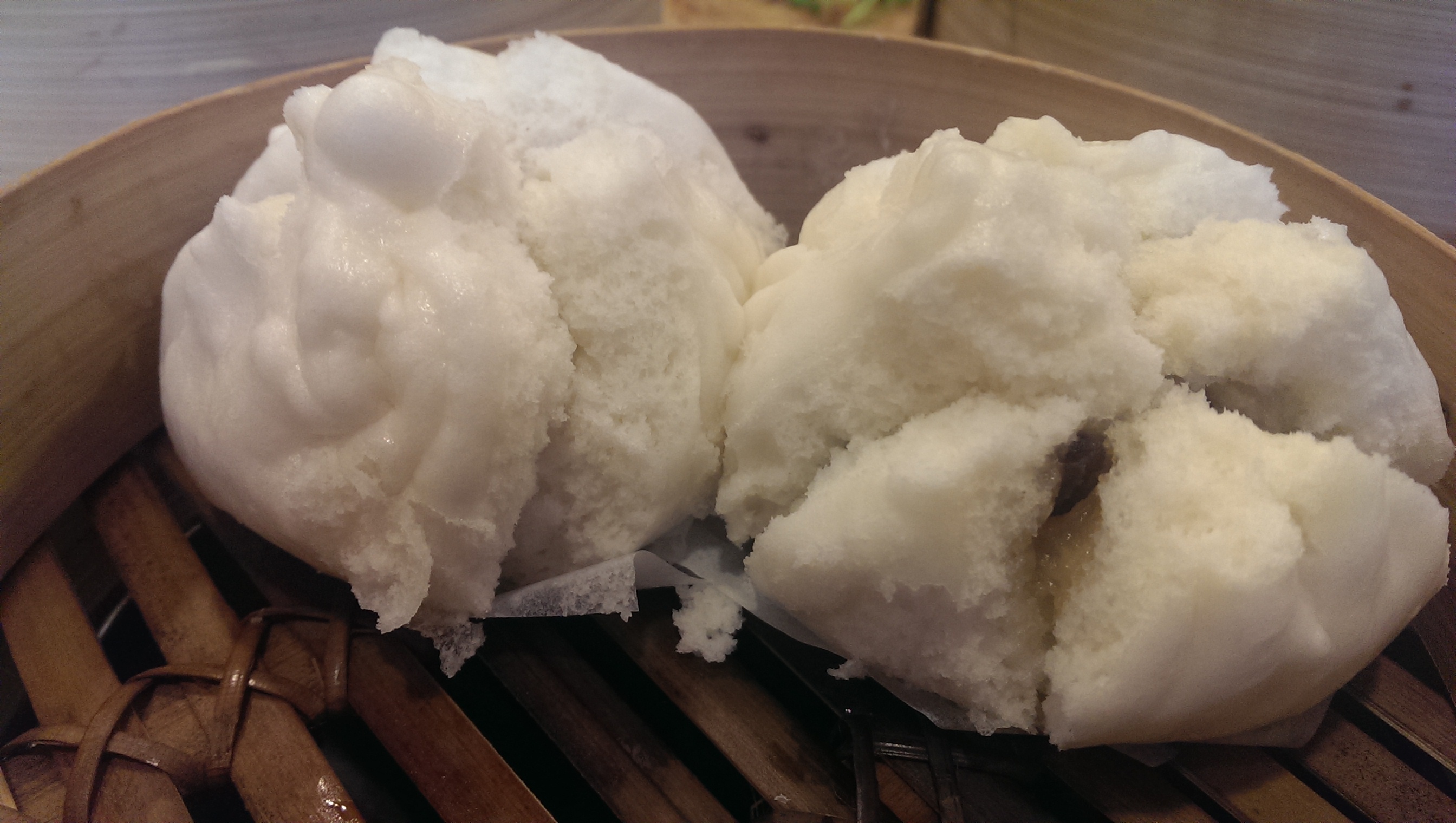 The har gow were plump, wrapper not too thick, and prawns inside tasty.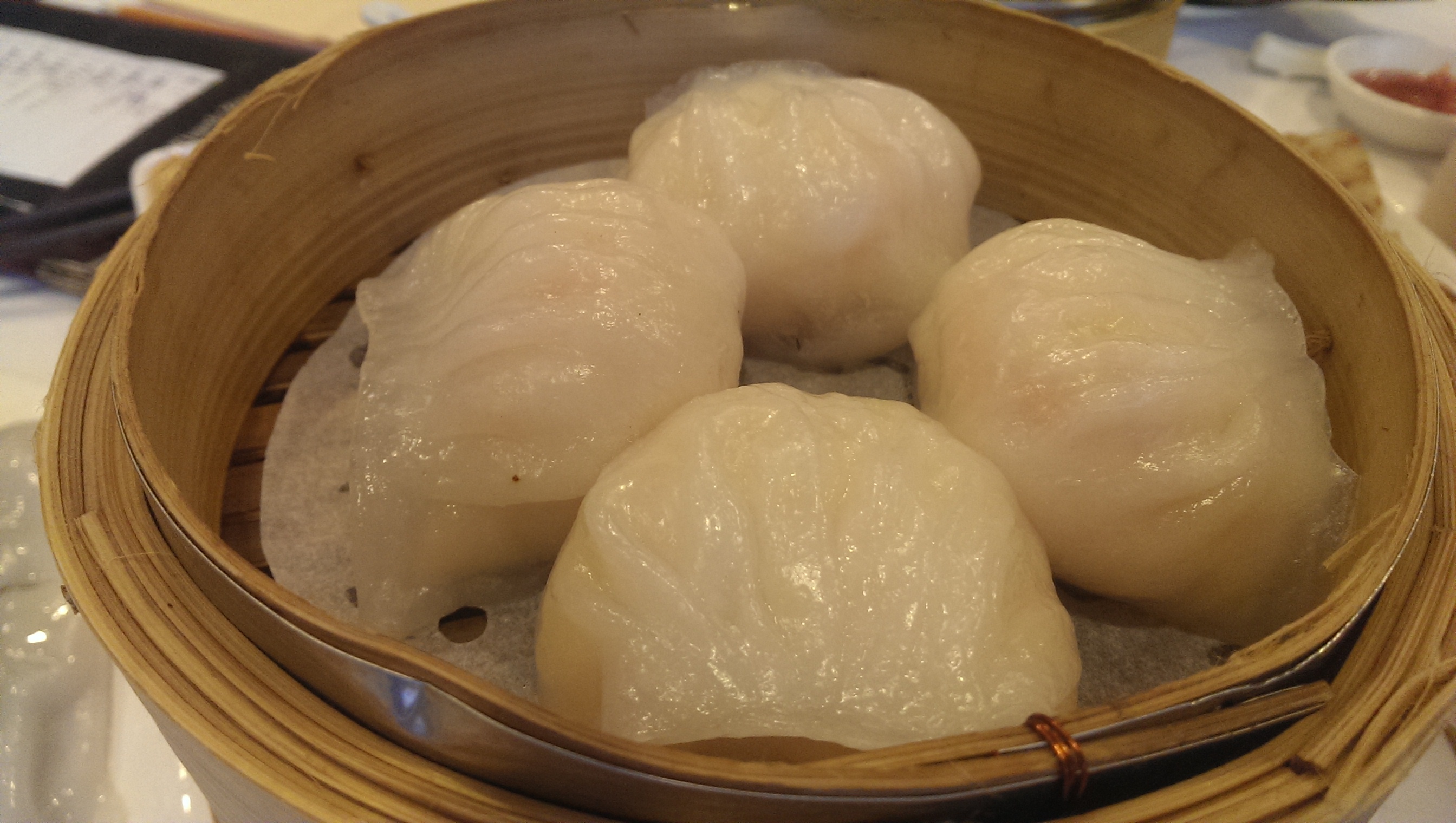 My steamed rice roll was good. I liked that the stuffing inside was generous, and you definitely get the chinese parsley flavour.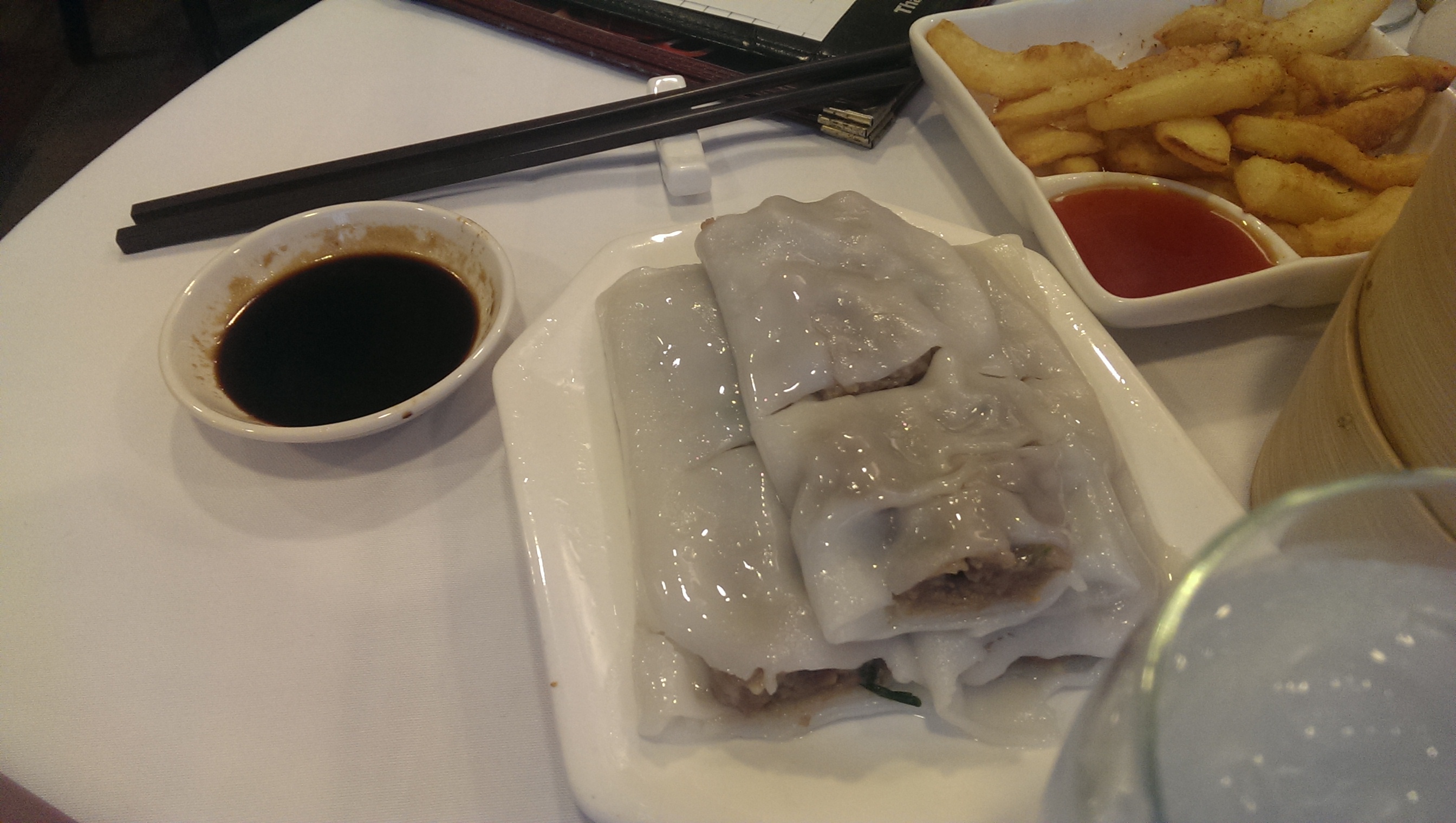 I didn't try the daikon cake. Hm, now that I think about it, why is it translated as a daikon cake instead of turnip? Anyways, Anata's mom said she liked the Kirin one better.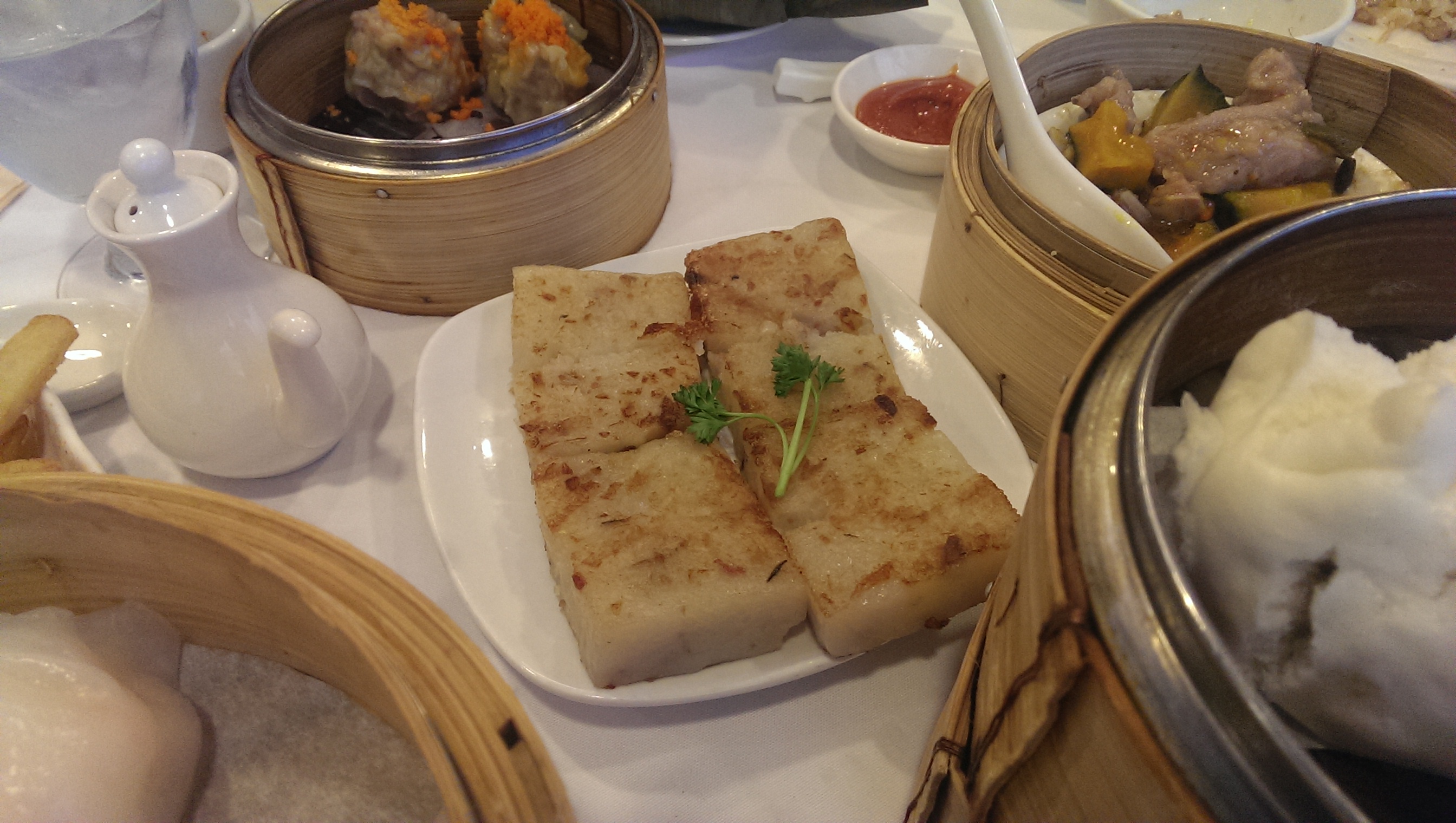 For the steamed egg tofu, it came with a nice scallop on top with the fish roe, but the description says it's supposed to come with prawn meat and I'm pretty sure we got fish. Minor difference, it was still tasty. Scallop wasn't completely overdone - sure it was a bit rubbery but it still had softness to it.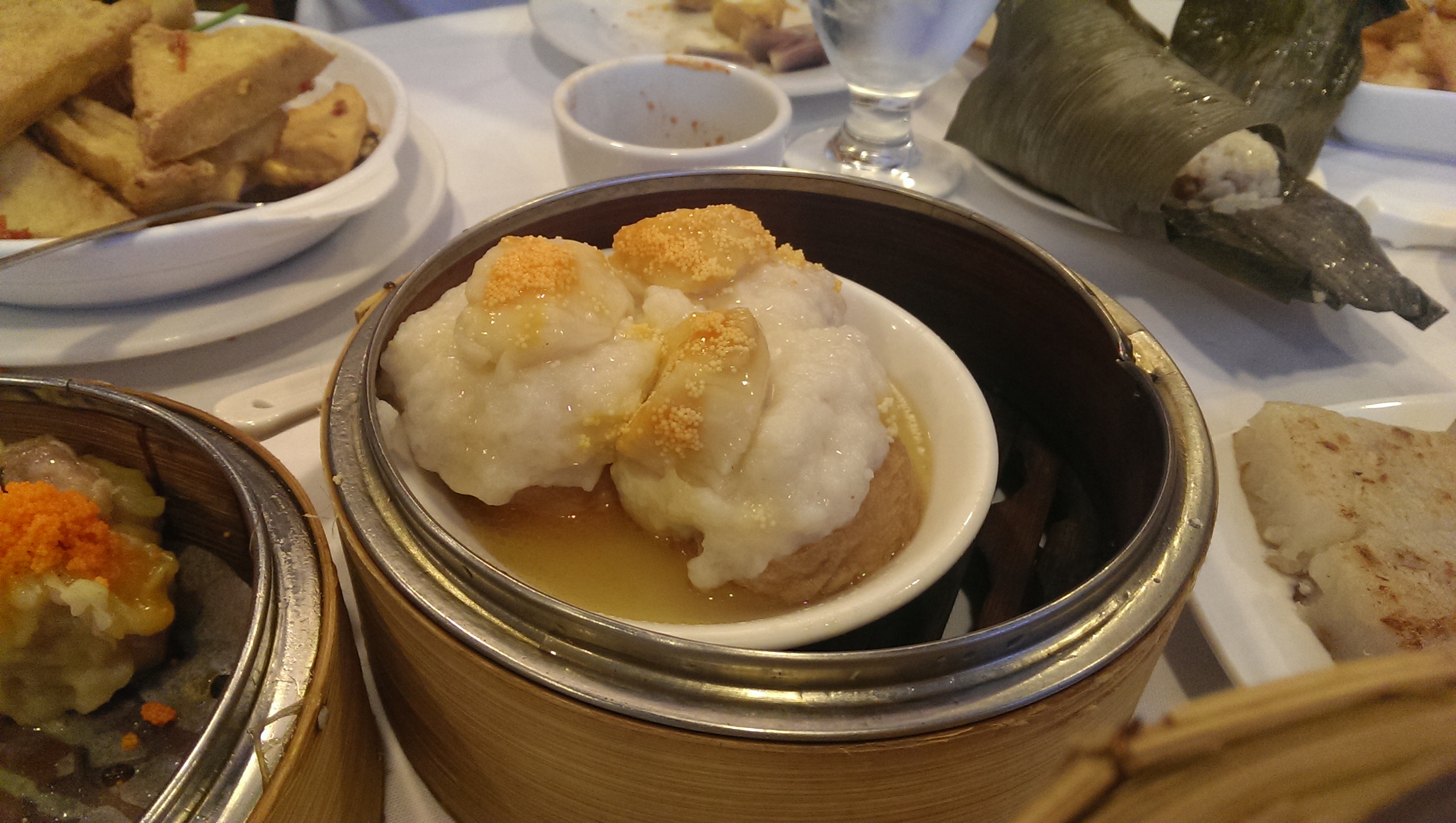 Deep fried tofu was delish. Crunchy, seasoned well, not too oily.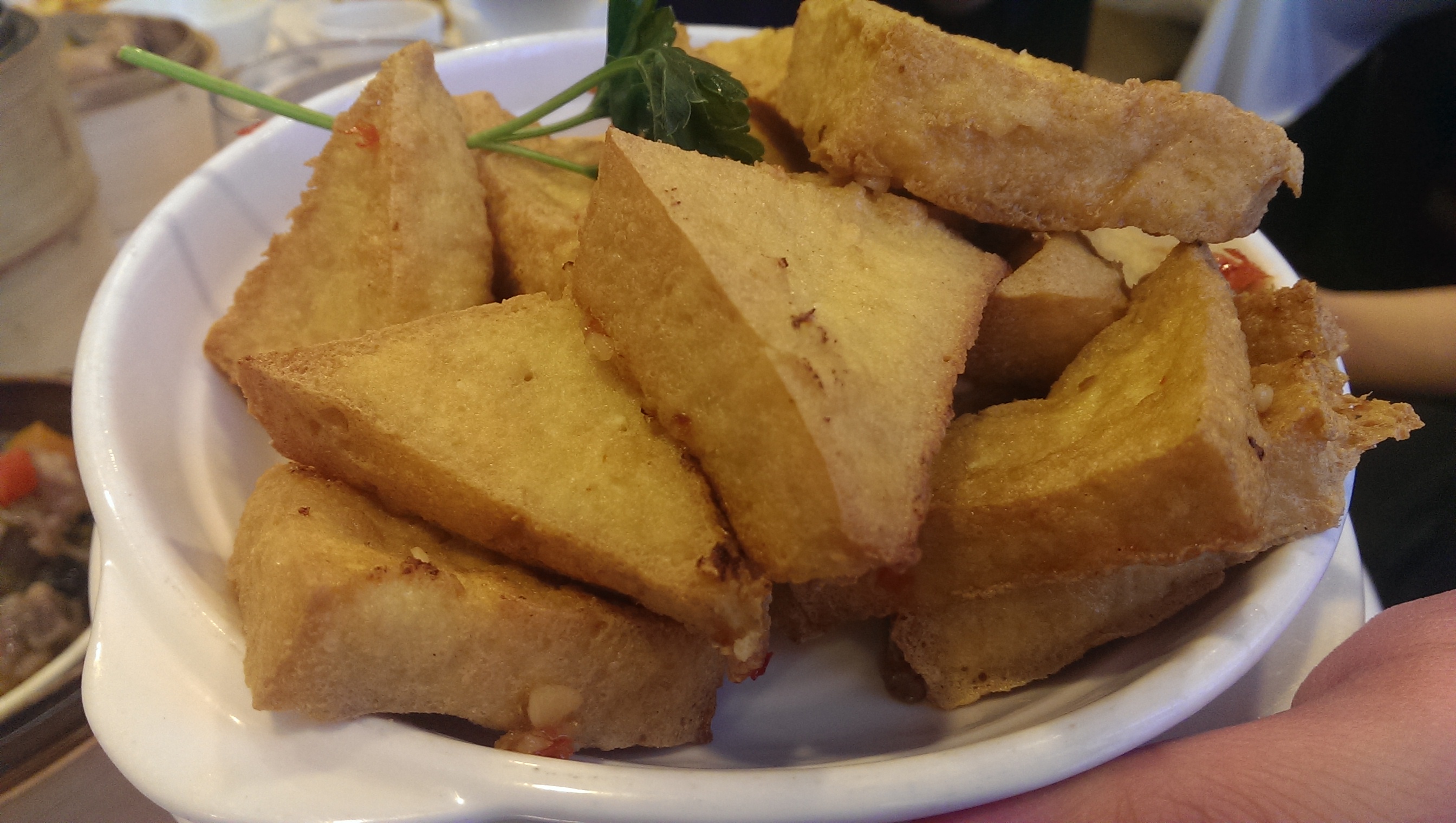 I really like their mango "pancake" dessert. It's pretty much a crepe folded around a stuffing of whipped cream and mango. I understand that mango isn't in season so I didn't have impossible expectations for this dish. I think it was about 75% whipped cream inside and 25% mango, but understanding that it's not mango season now and it's terribly difficult to get them right now, I'm not going to complain. Last time I ordered it the ratio was closer to 50-50, so I would still recommend this. The crepe is soft, slightly chewy with all the layers, and the whipped cream (though stabilised and therefore a thicker and kind of more artificial type rather than fresh whipped) compliments the crepe well.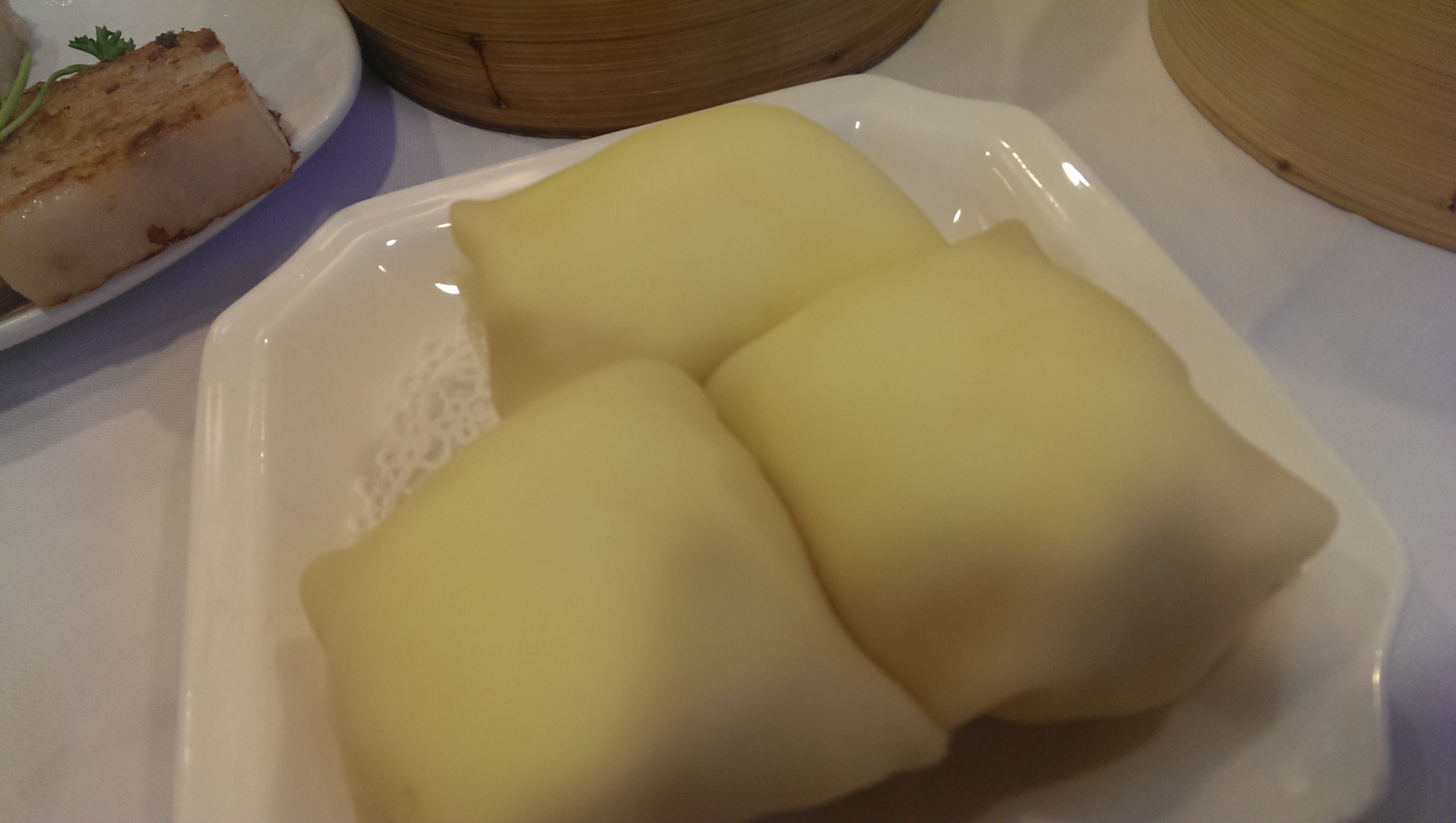 I love how it's folded and presented. So cute :)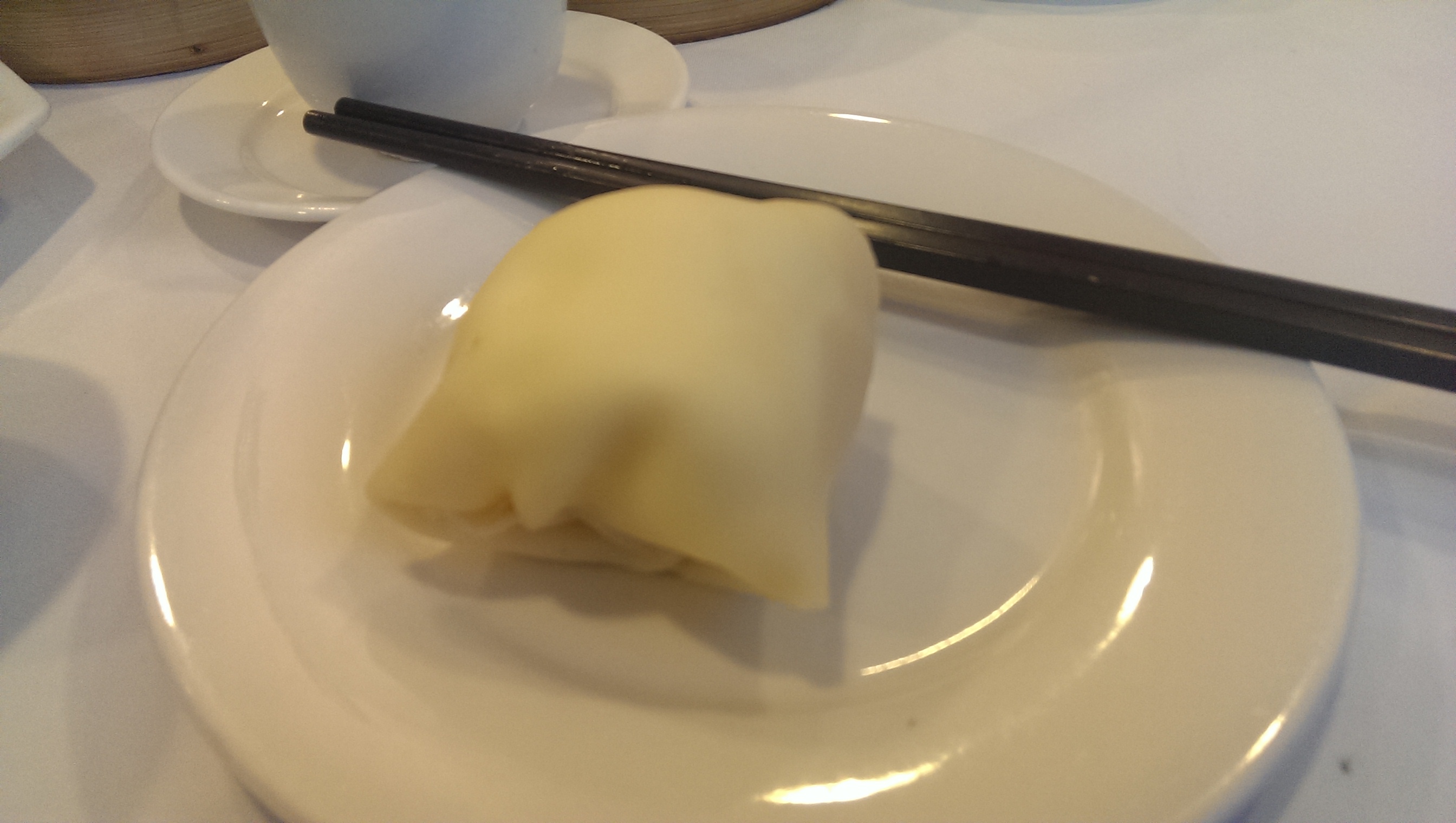 As you can see, the mango piece is small and there's a lot of whipped cream! But I really like how the components are and how they come together to make a yummy dessert, so I would recommend this even if it's not mango season :)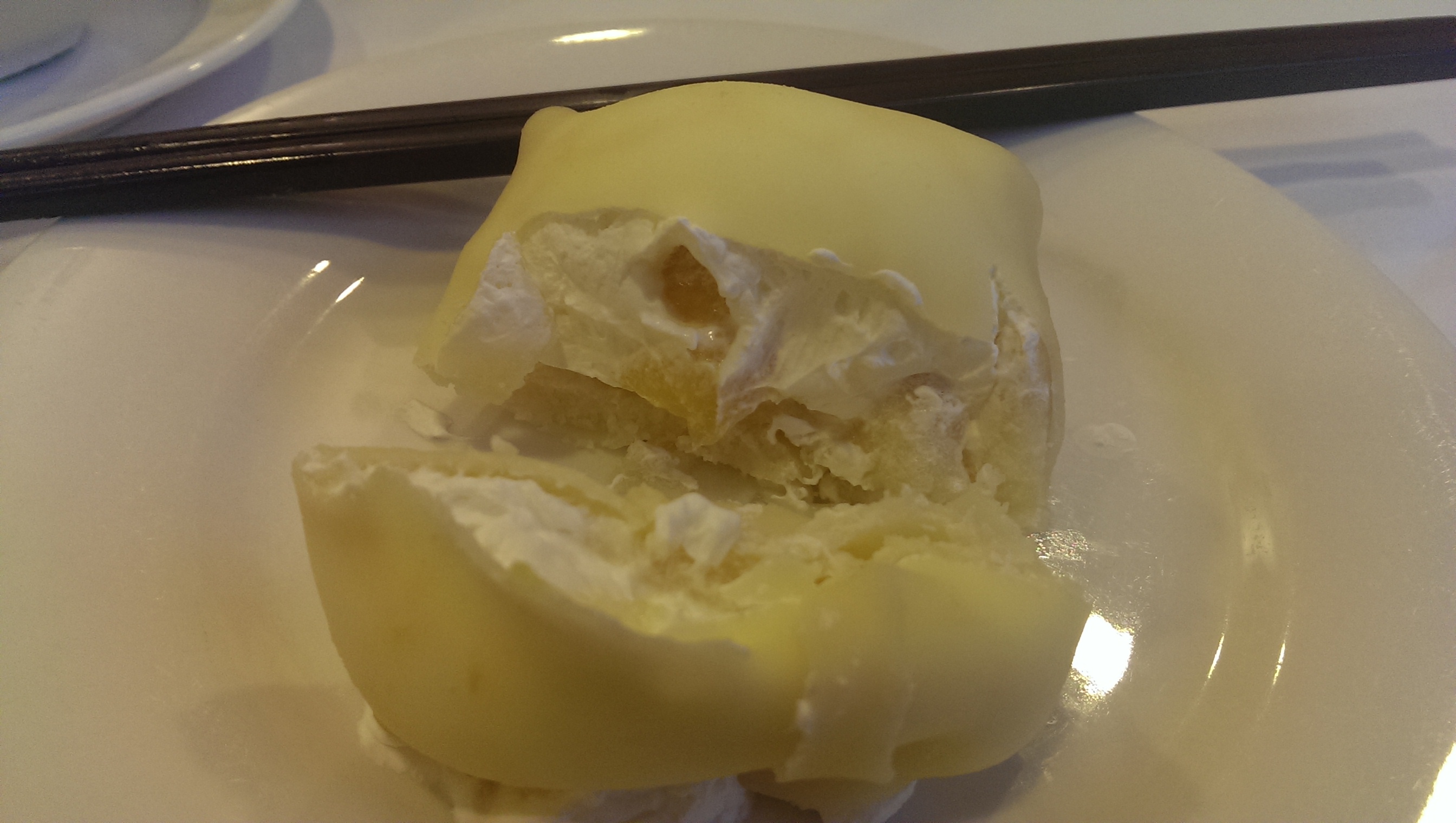 Overall we were pleased with the food. Service, not so much, but I know it can be hit and miss with these kinds of places. A little more on the expensive side for dim sum, but with generally good quality food.
I went for dim sum with Anata and his parents on a Saturday. Reservations were made in advance, and we readily took advantage of the free parking in the plaza. It's very easy but you have to be fast; depending on the hour, the parking lot can fill up quickly!