The shop is pretty small and aside from its very bold banner is pretty unassuming - I would have never noticed it otherwise. The parking in the plaza is extremely limited, and I couldn't get a spot at 2pm which was when I first visited, so I had to park around the corner. When I got in, there was a huge line up. They told me that there would be a 15-20 minute wait for tacos, which was kind of disappointingly long, but I was already there, and they were very busy so it was understandable.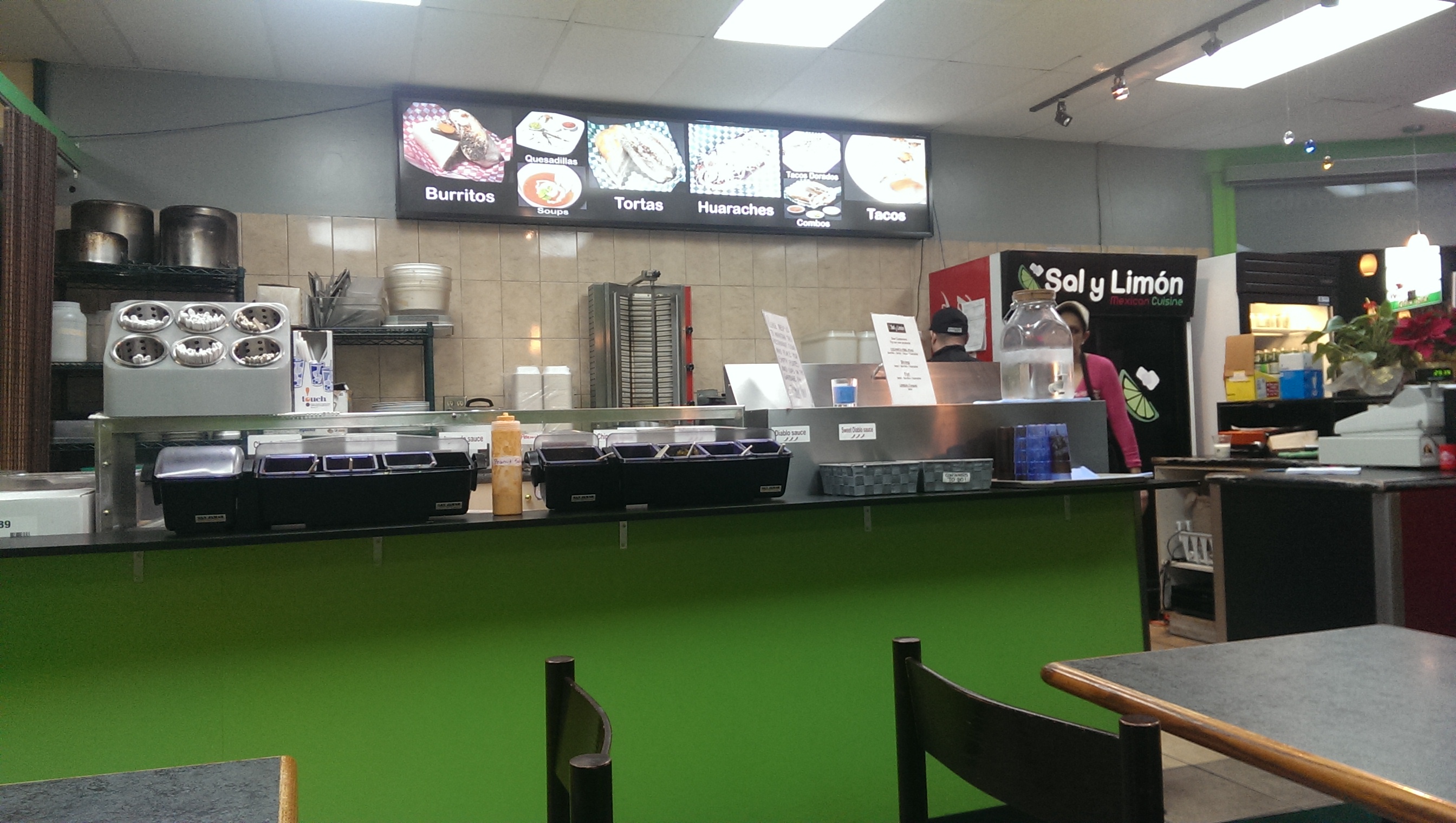 I didn't take the restaurant photos during the day since it was so busy, but I got a few of these shots in when I went back with Anata for dinner the next day. It was much quieter, especially since it was before closing time, haha.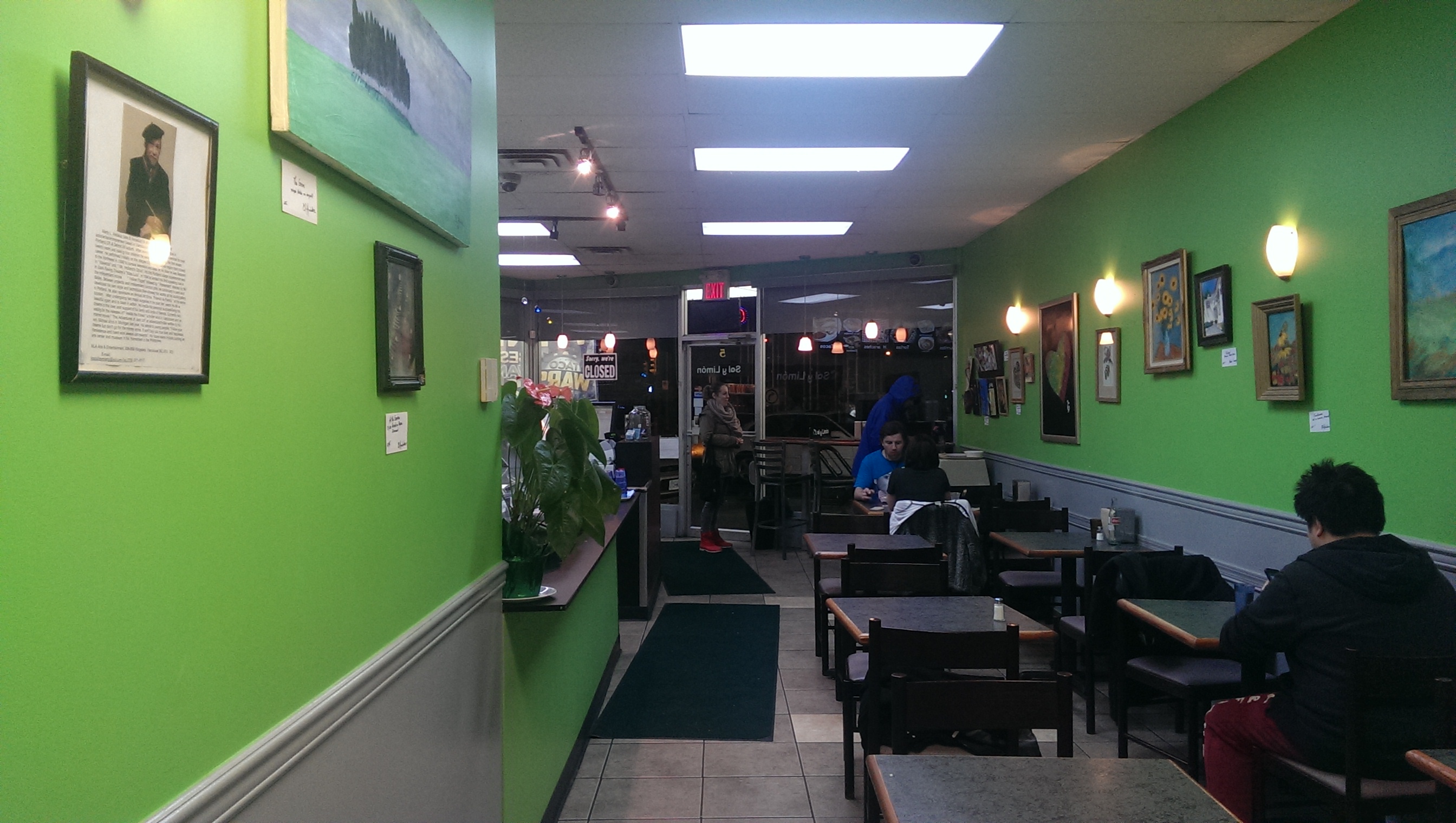 Something I thought was very nice was their extended sauces which are available, and range from their non-spicy chunky salsa to their three chili range of chipotle, jalapeno, and diablo sauces. If you're getting take out, you can request for the plastic sauce cups as they can be fitted with lids for no spill and no hassle packing :)
I've tried the chipotle and diablo sauce (or was it the sweet diablo?) and found them to be pretty good for heat. If you're sensitive, I don't recommend those. The Avocado sauce is rated two chilis but might still be on the strong side for people who are not used to spiciness. But I really recommend it for those that are, as they add a wonderful kick and bring out the sweetness of the meat while cutting the richness of the sauce with their tanginess :)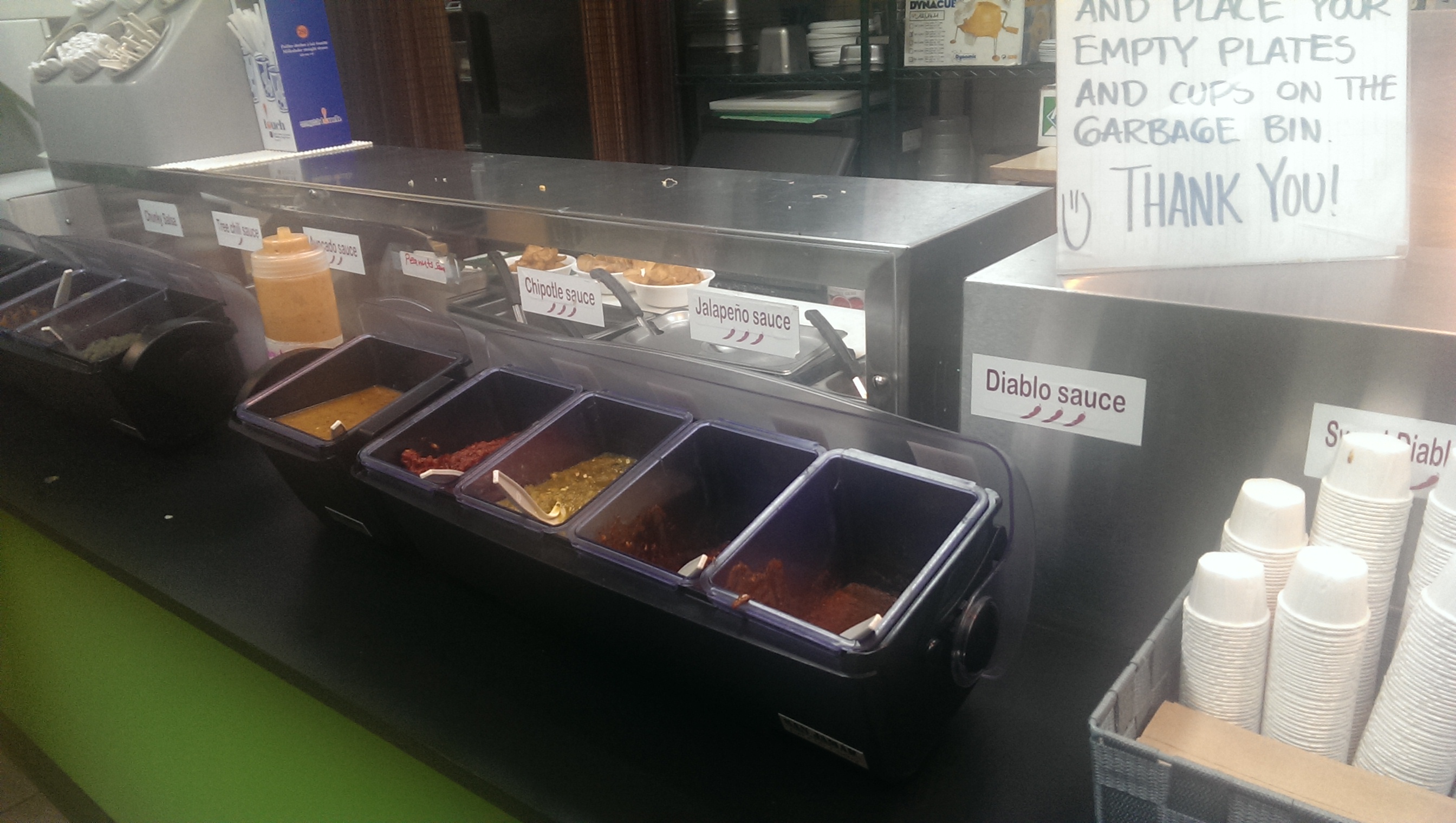 My lunch to go order: one of each of the lengua (beef tongue), cordero cilantro (lamb with cilantro and onions), cuchinita pibil (slow roasted pork with spices) and carne pollo (grilled chicken).
I really liked the lamb - well seasoned, still juicy, and the cilantro and onions provided a lot of flavour. My second most liked is the cuchinita pibil which has an amazing depth in flavour from all the seasonings and the way it's been cooked. The beef tongue was tasty and crunchy, and the chicken was pretty average.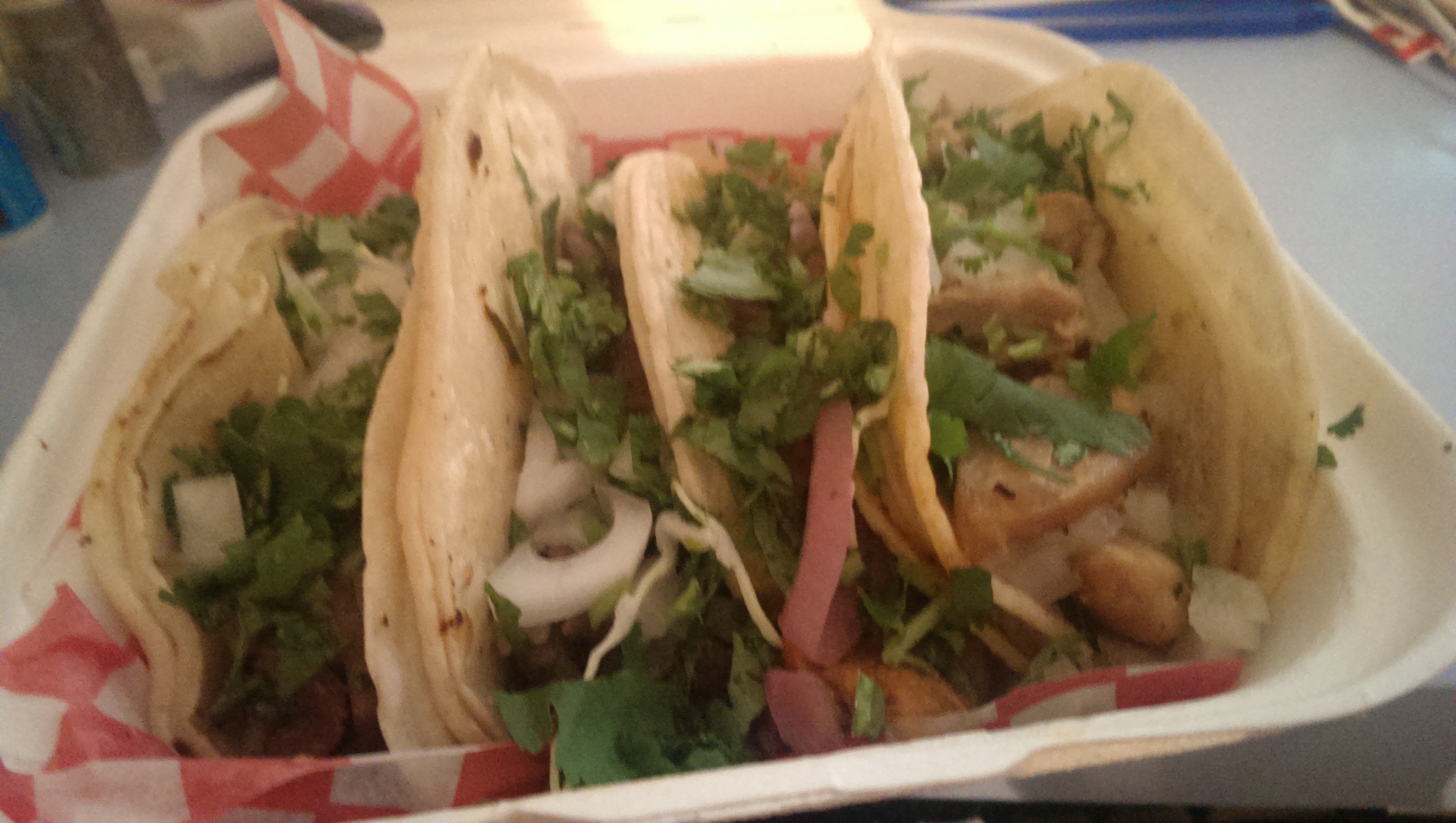 For dinner with Anata we had a selection of the cardero, carne asada, cuchinita pibil, pierna, and al pastor. We made one of the orders into a combo for an additional charge, and had the guacamole, corn chips, and a cherry coke (they offer regular, diet, cherry, and vanilla!).
Anata was pleased overall with his selections - he said the meat was juicy and delicious, the guacamole was fresh and well-seasoned, but the sauces were too spicy for him, and the chips was a little too salty and hard.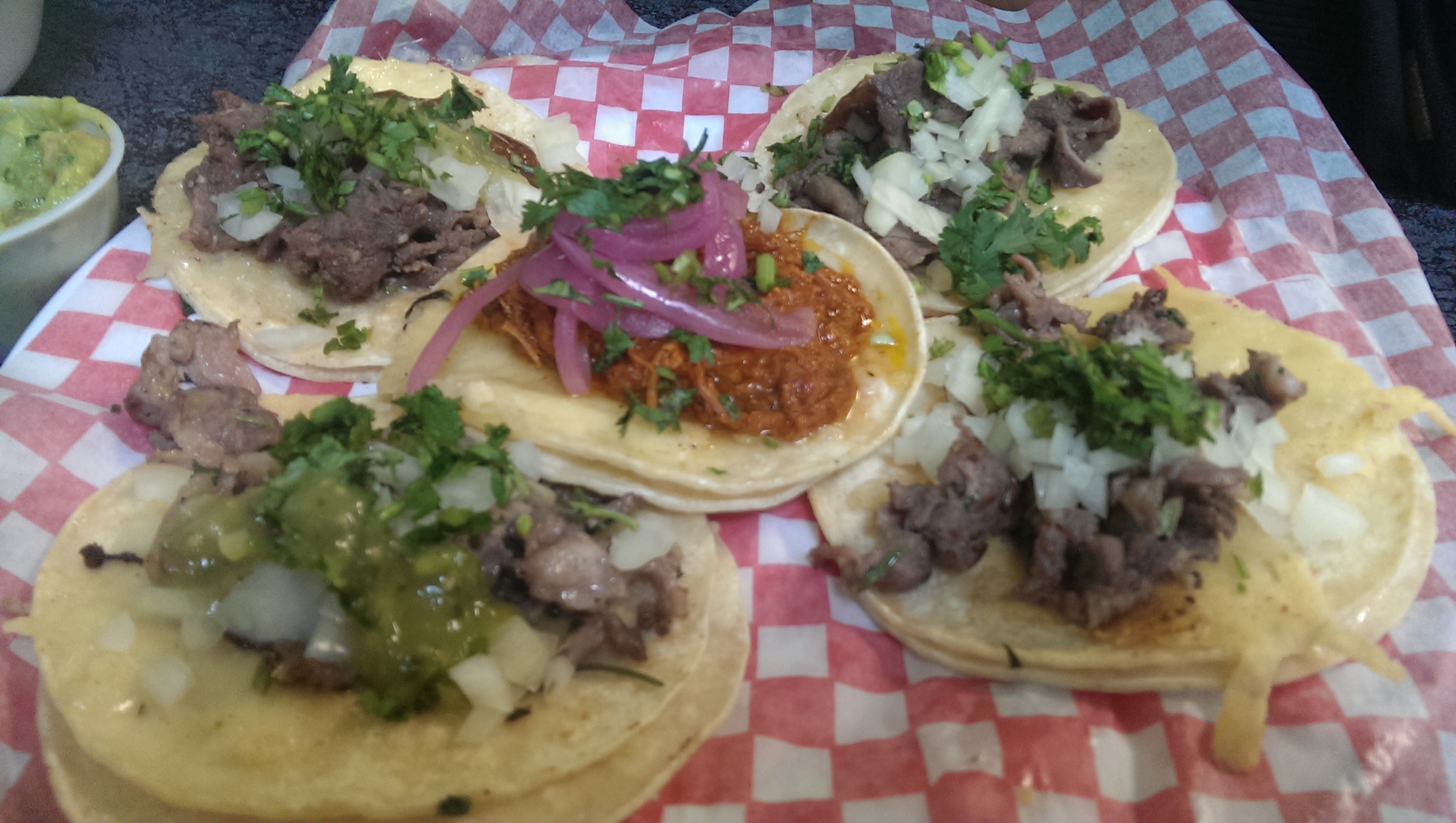 I liked the al pastor (pineapple pork) and thought there was great flavour, but I wasn't too fond of the pierna I tried. I think it was because the meat was kind of like some ground pork and I thought the flavour wasn't as exciting. I wasn't expecting that since the descriptor reads as "pulled pork" but maybe that's just a cultural translation thing. I again enjoyed my lamb :)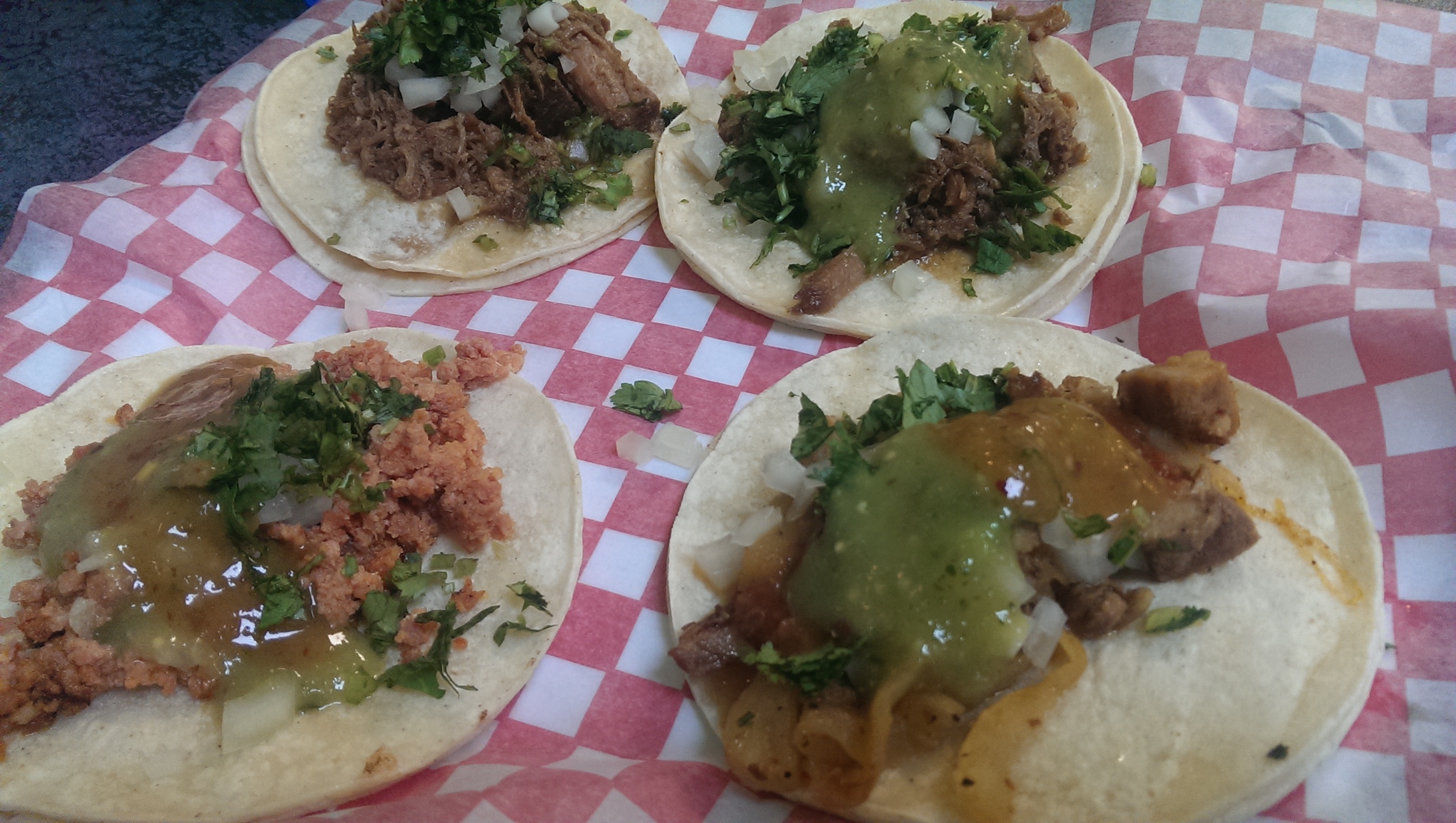 I think the guacamole maybe could have used a little more texture to it, but otherwise the flavour was good. The chips were okay but maybe oversalted for me.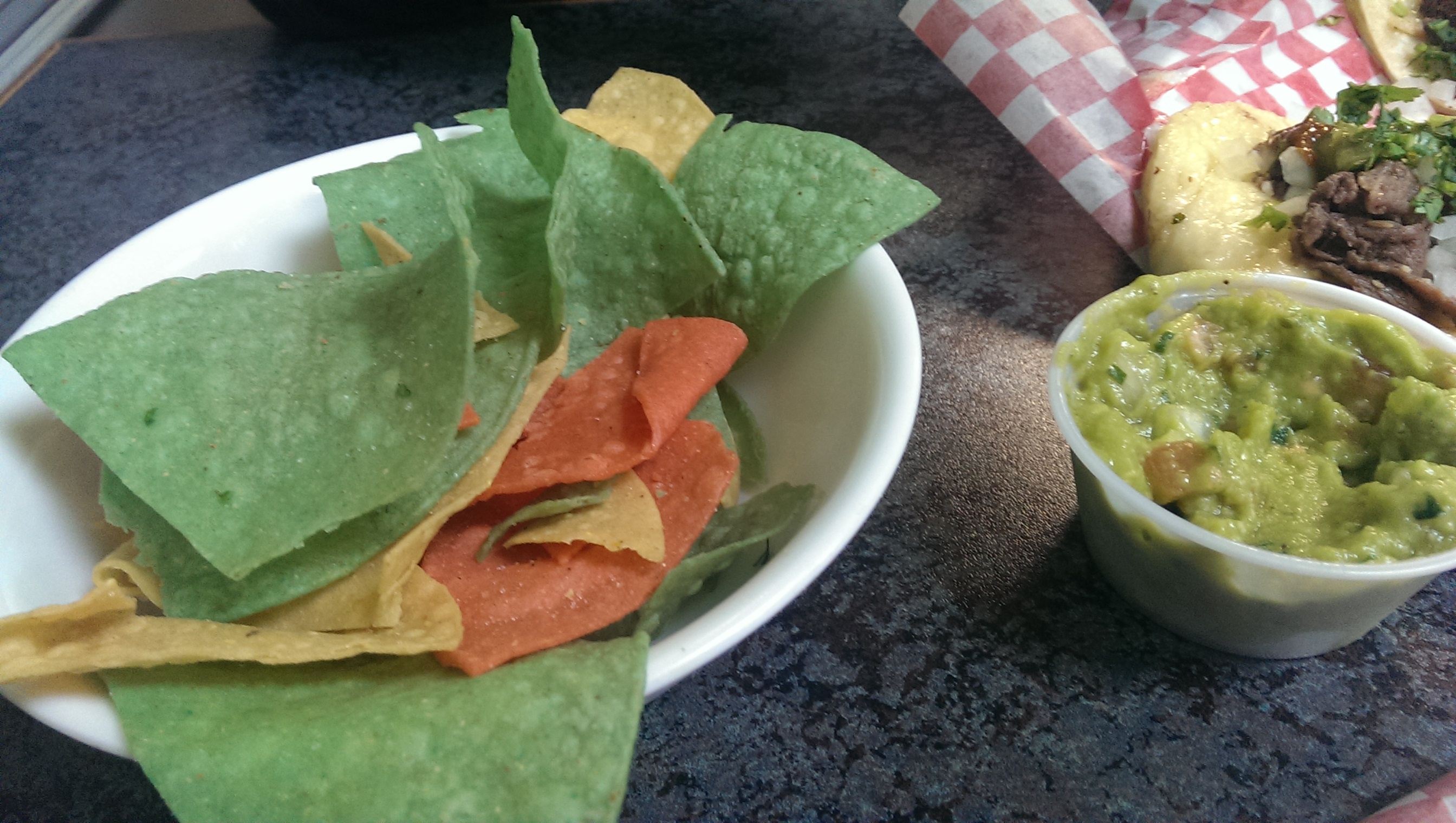 Overall we were really pleased with the flavours and tastes we got from our experience with Sal Y Limon. I'm glad I finally got to try it!
I was craving Mexican the other day, and wanted to try a place I haven't been before, so I hit up Sal Y Limon, which is located in the plaza at the corner of Kingsway and Fraser. I've always driven by it, and told myself I should go try, but never did. Until the other day! I was pleased to discover they don't close until 9pm (that was my sadpanda realisation about La Taqueria).