Gloucester on Cambie has been at that location for a very long time, and it's not hard to see why. My friends sometimes refer to it as the "Noah's Ark" restaurant because of their sizzling platters that come with 2 pieces of whatever meat combination you want. So it's like getting "2 of every animal", haha.

I've read some people complaining about the service, but I've never had any bad experiences. Sure, of course sometimes it might be slower but I usually find that it's because they can get quite busy. I've also been at Gloucester during some slow periods, and usually when that's the case I'm not in a rush so I haven't felt like slower service is all that terrible.

The other night when I went there with my friends the restaurant was pretty busy. I'm kind of sad that they took out the old daily menu special but they still offer some good combination deals.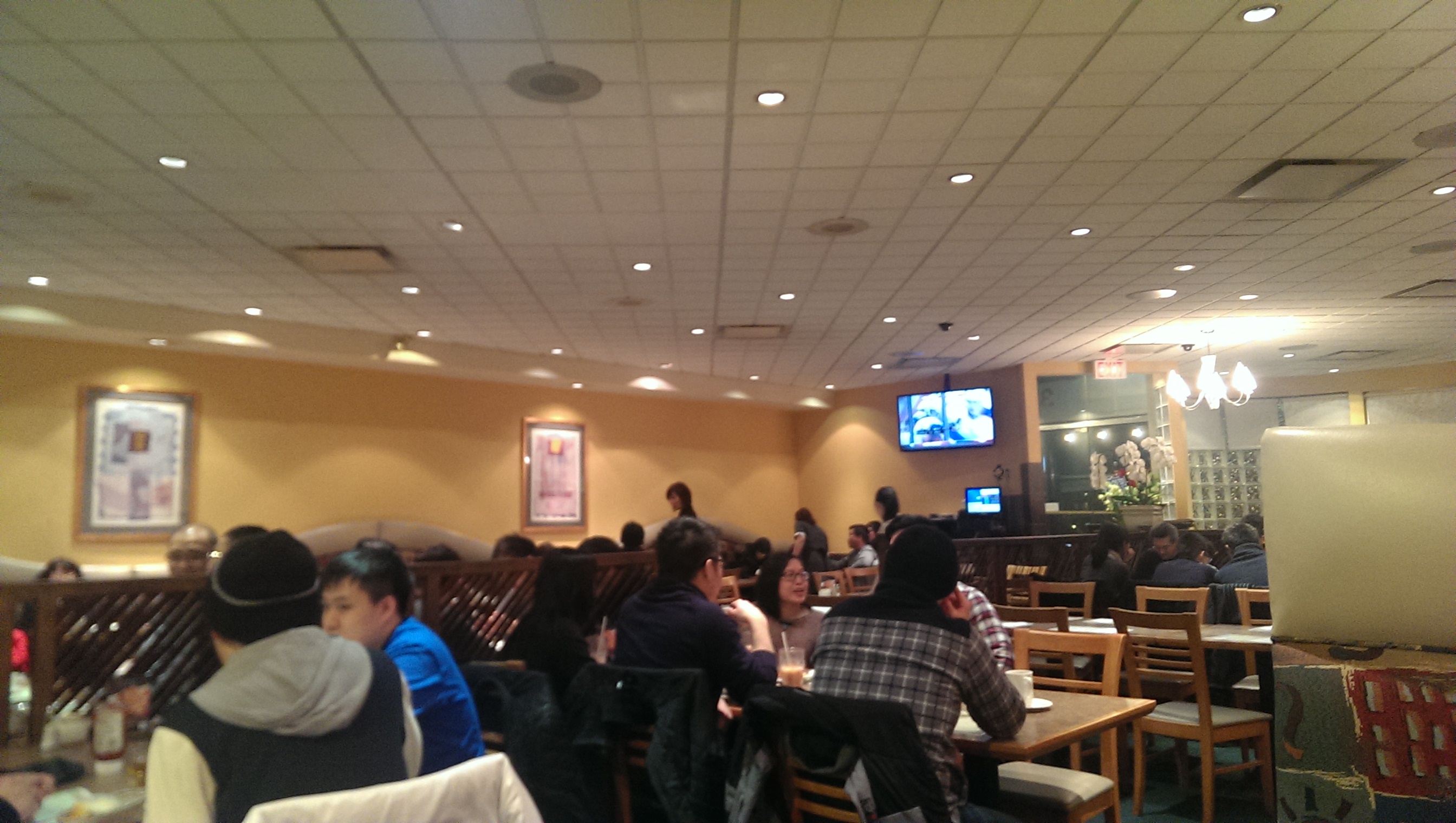 We elected to get their sizzling plate specials, which come with a drink (tea or coffee, with jumbo sizes or substitutions costing anywhere from $1-$2 extra), choice of soup (borscht or cream), sauce (demi, peppercorn, garlic, onion, mushroom, curry), and starch (rice, spaghetti, mashed potatoes, fries, baked potato). It's a pretty typical HK style café special combo. We were served with bread and their margarine-butter combo. The buns are usually nice and warm, but that night the buns weren't as hot as I'm used to. They were kind of busy.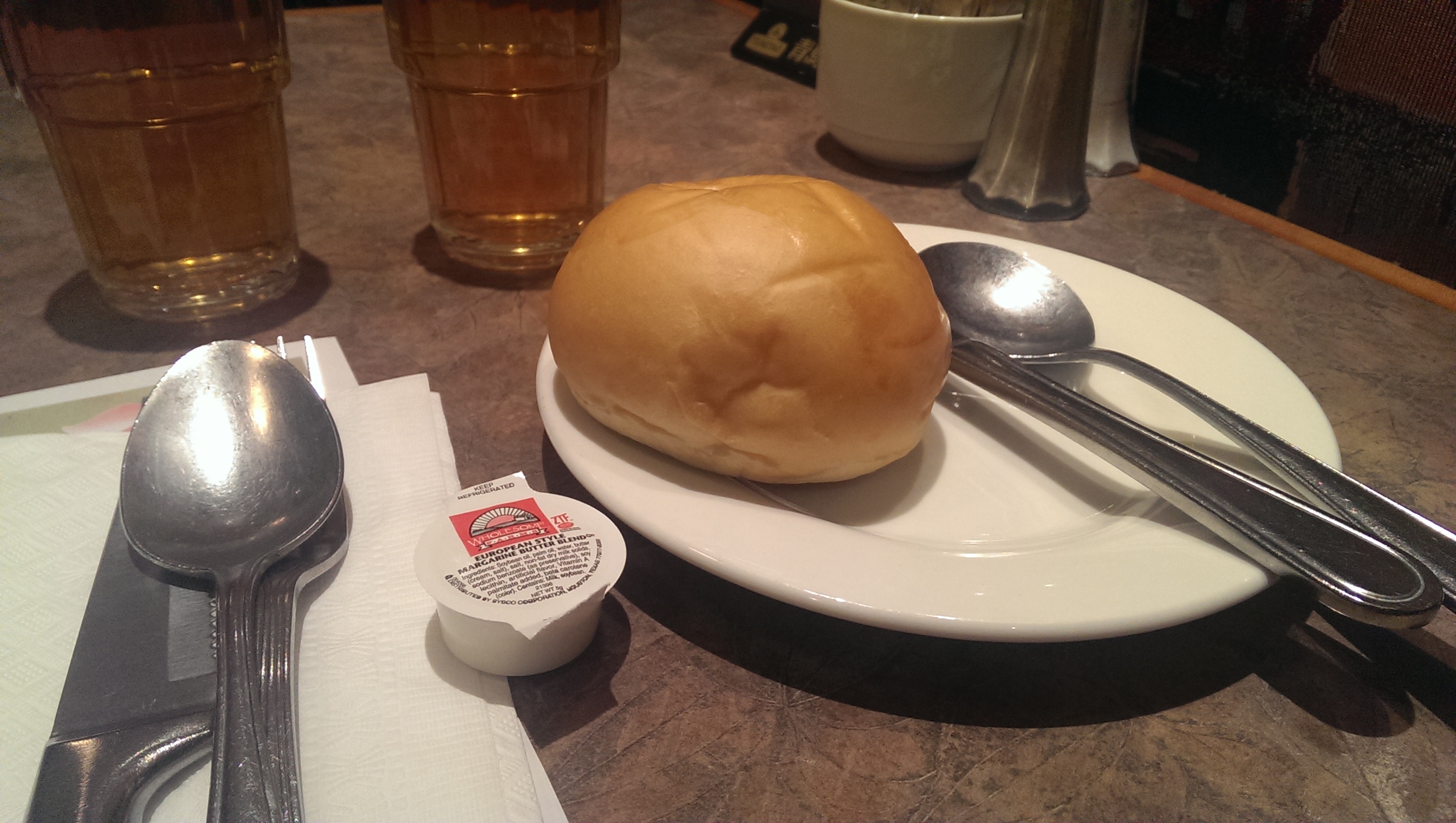 We all elected for cream soup, which came with corn and chicken. I find the soup usually has corn, and then sometimes the meat gets switched up between chicken, fish, or mince. It's usually chicken, but a few occasions I've had fish or a minced pork.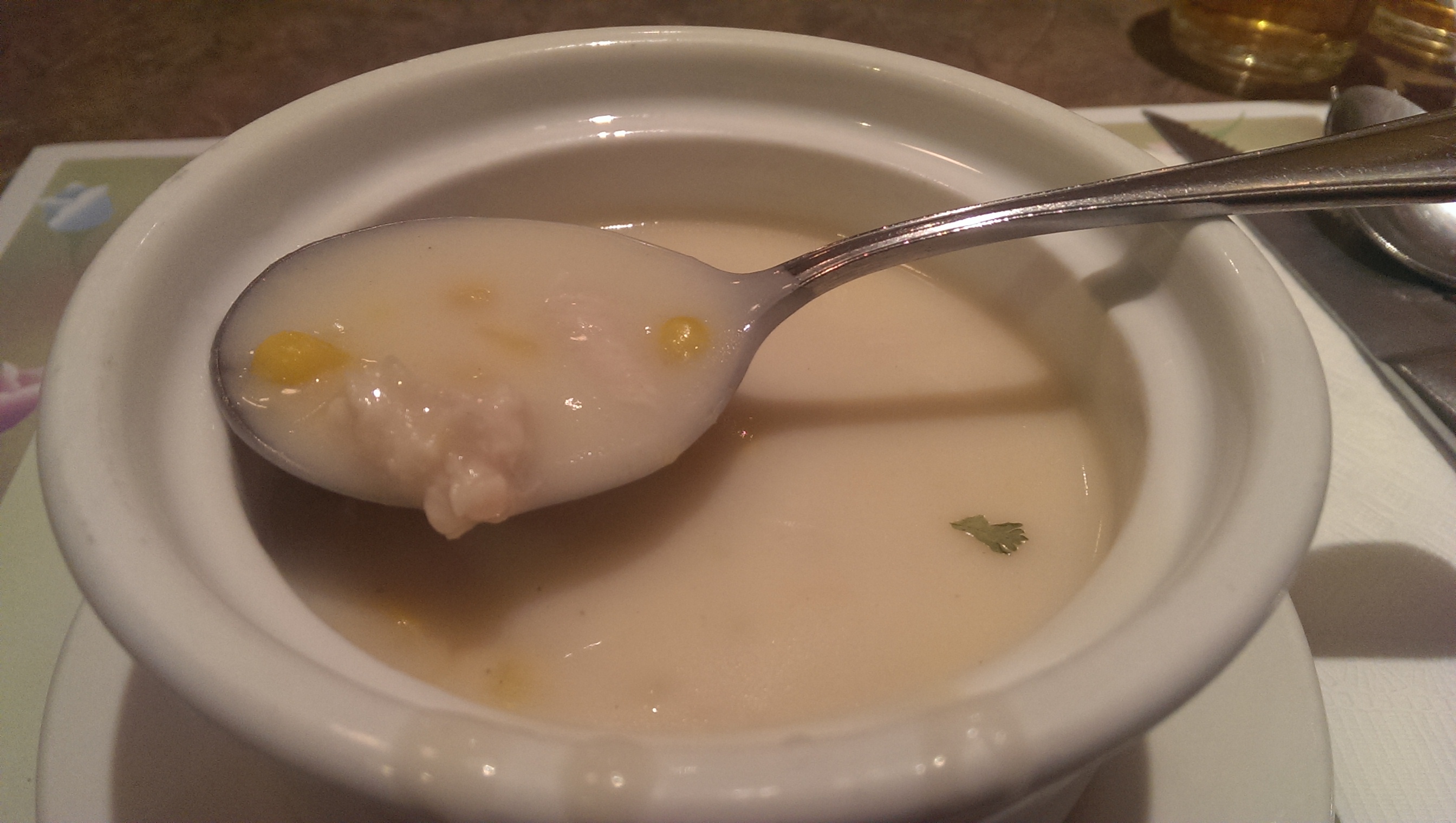 We also jumbo-sized our drinks. What's kind of special about Gloucester is the size of their jumbo as it's pretty darn big, almost like getting double the regular size. I made sure to take a photo with the regular sized glass for comparison (on order are cold milk tea and lemon tea). I usually find the milk tea is on the sweet side, but I don't mind because that way I drink a little bit and pour in the regular tea to dilute it a bit, and since I never finish it, I always get it to go and just let the ice melt for the next day.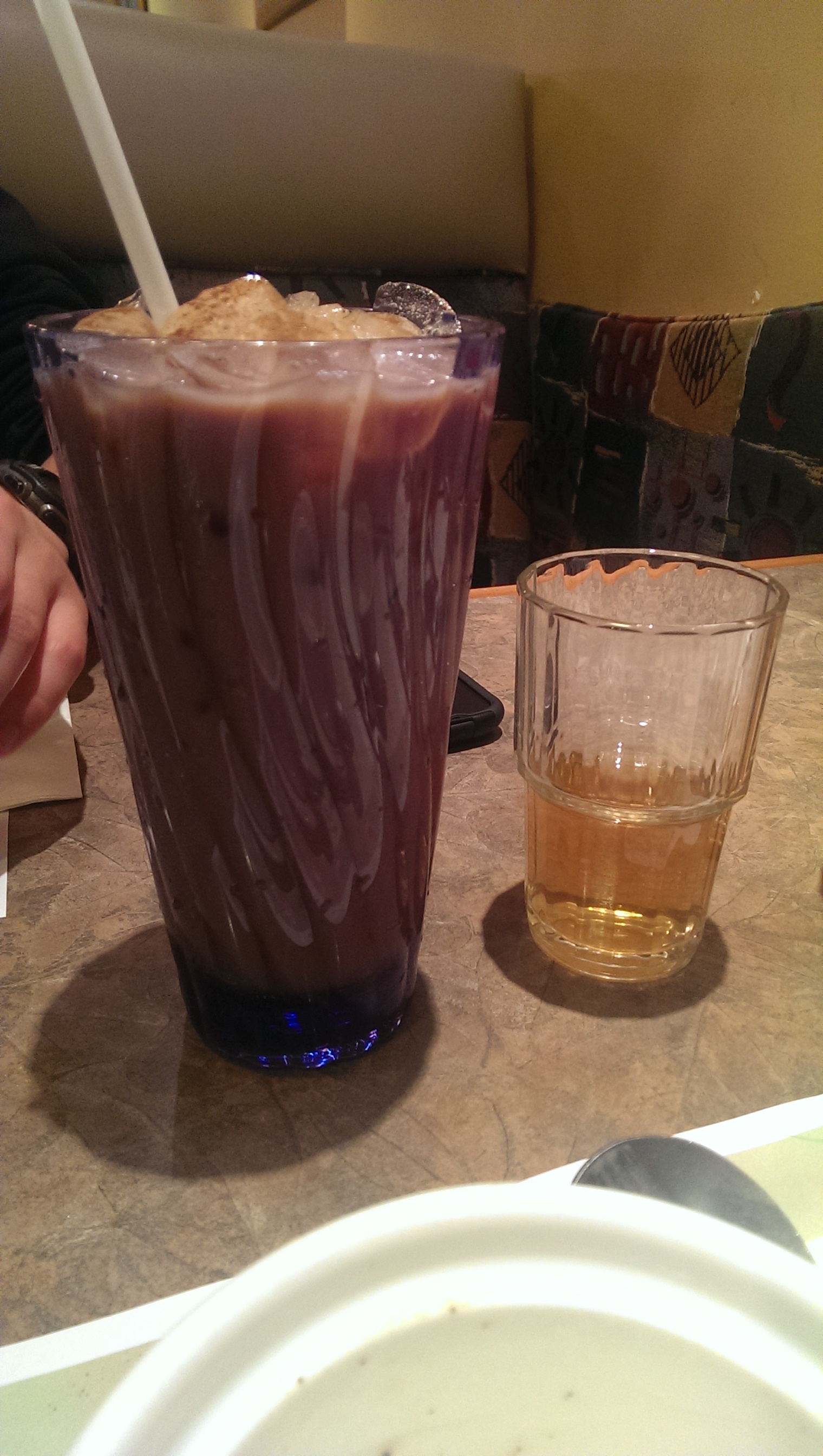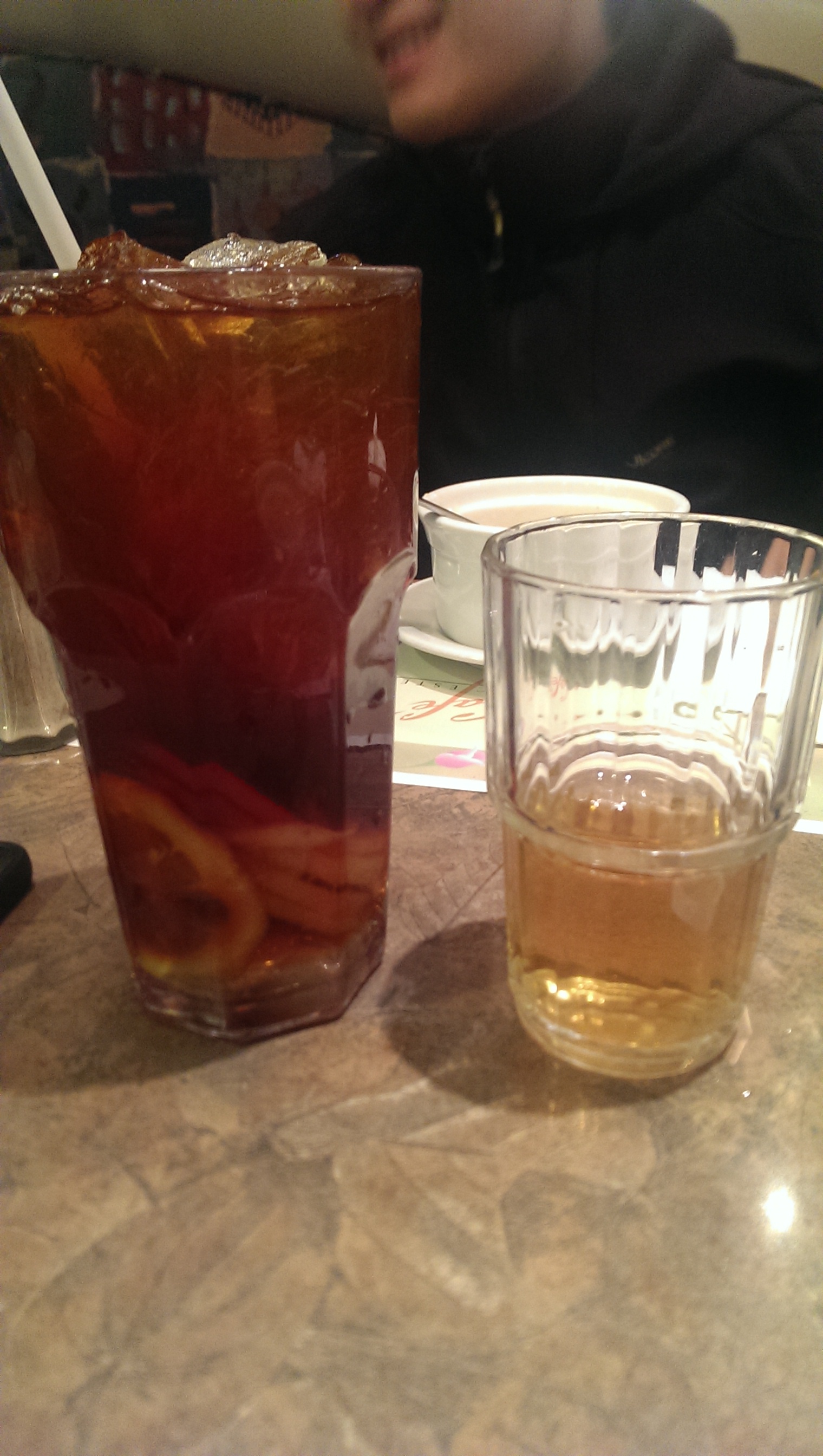 On order:
Sausage, steak, ..pork chop? can't remember.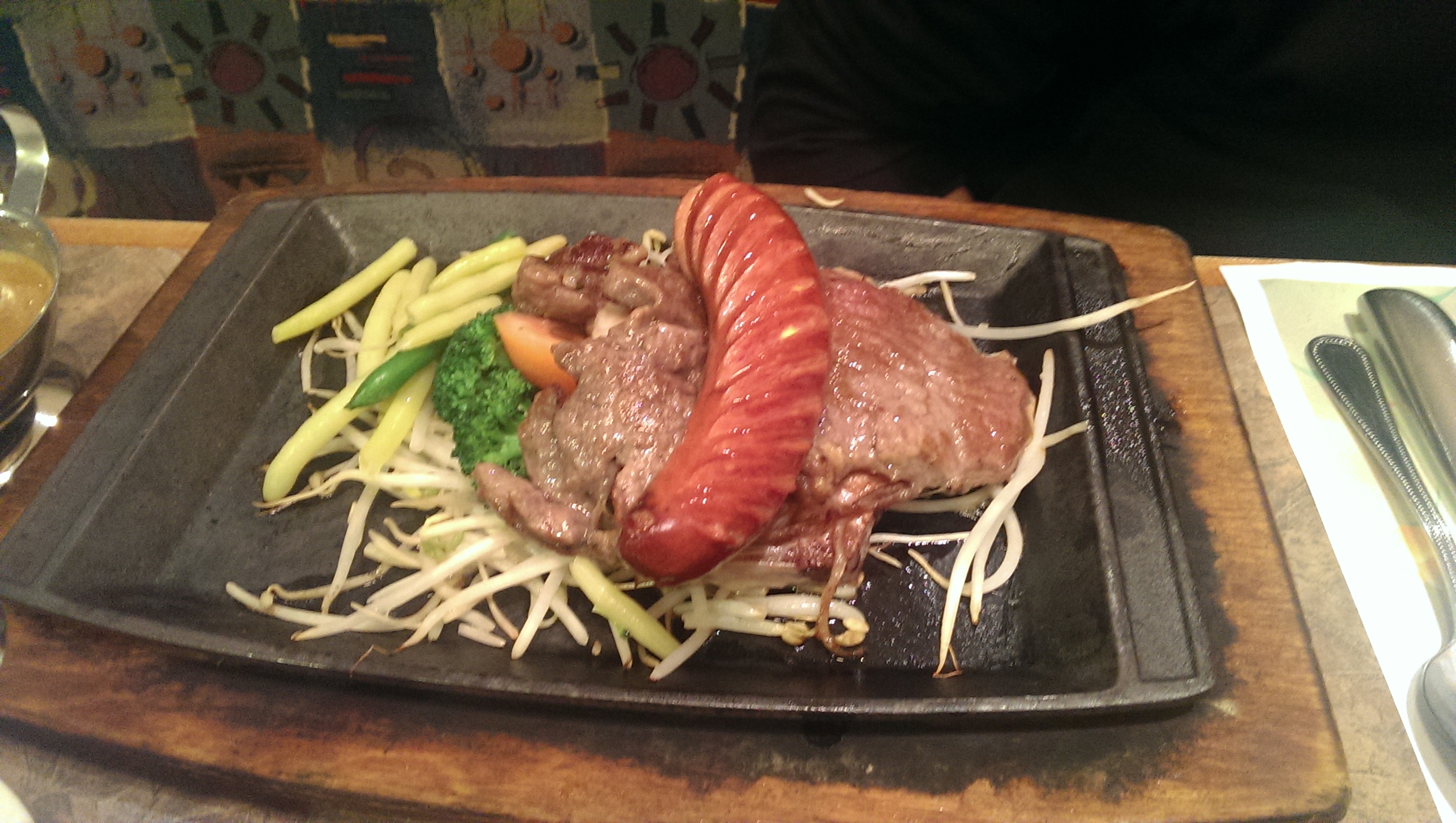 Fish fillet, Chicken cutlet, Pork chop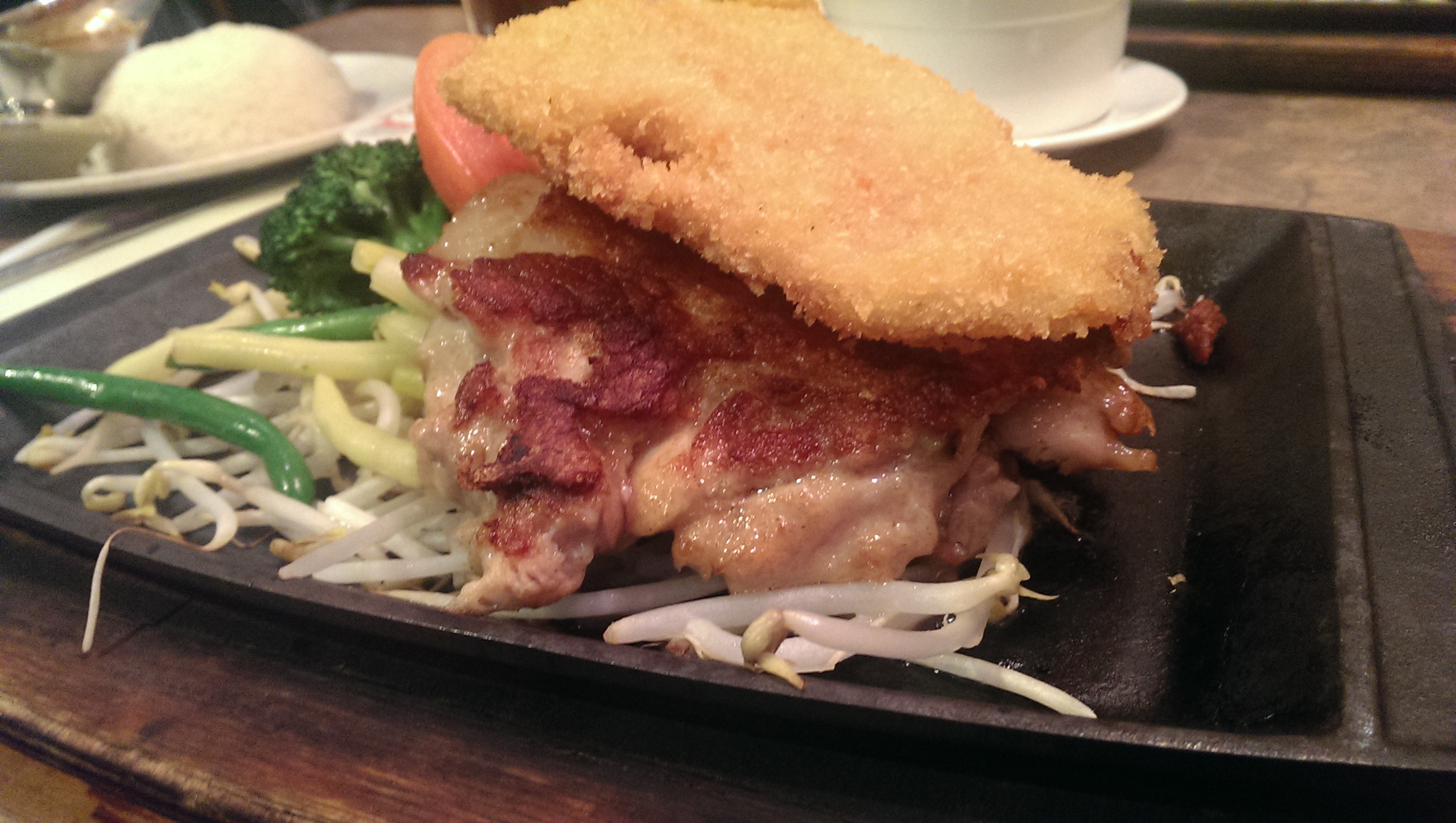 Lamb chop, ox tongue, fish fillet.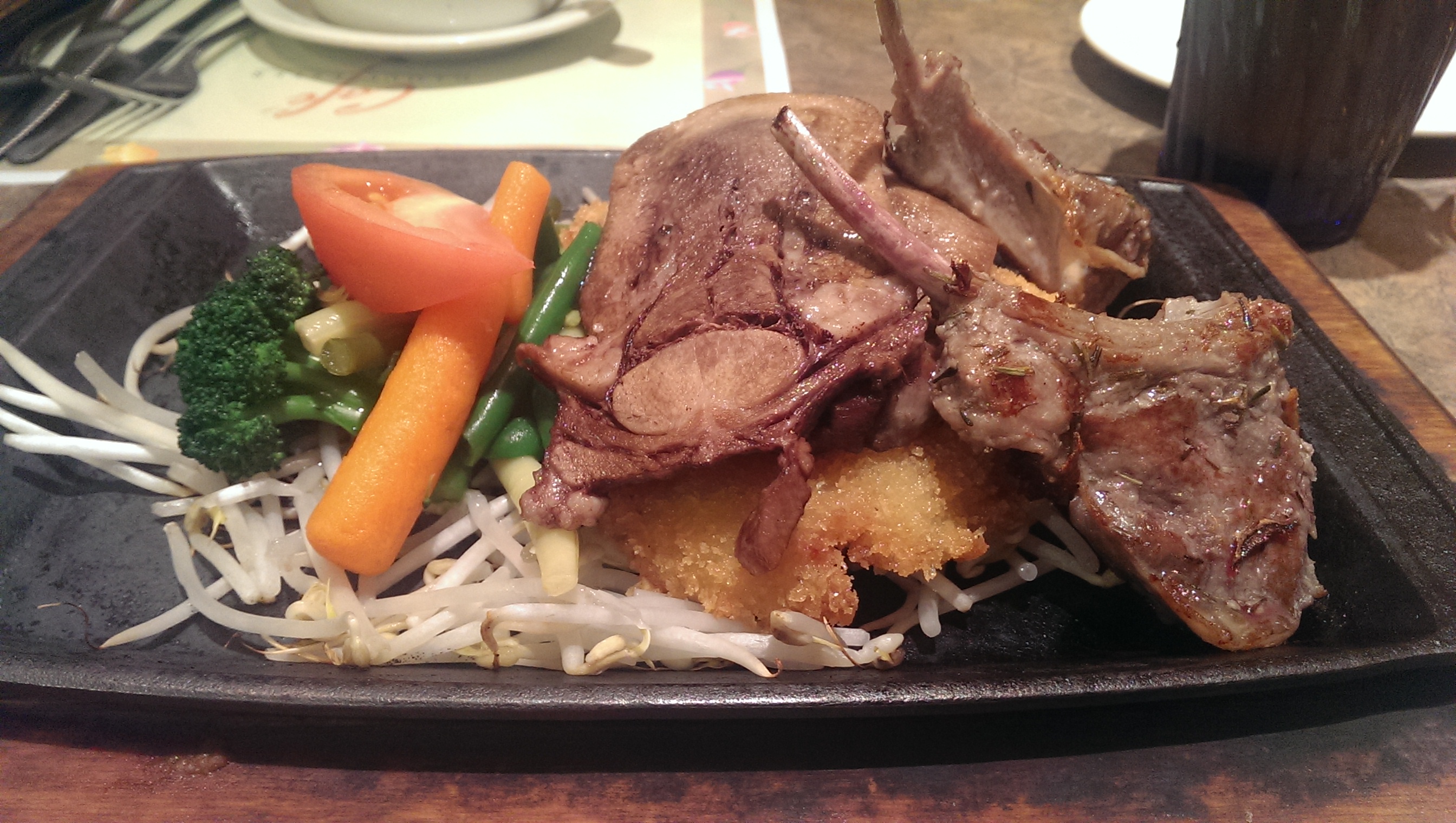 Can you guess which one was mine? hehe. It was the last one :) I ordered the lamb medium rare, and it was done pretty close considering it arrives on a sizzling plate. Probably by the time I got to the second piece it was closer to a medium, but pretty spot on otherwise. The lamb is kind of gamey but not overwhelmingly so. The ox tongue came in thinner slices than I thought, but it was still good. I'm used to eating it stewed rather than pan-fried, but it was still beefy-tasting and with a little of that crunchy texture to the meat. The fish fillet was crisp outside with tender flakes on the inside and not fishy. I haven't ever had a problem with eating the fish here, always a good experience when I do order it.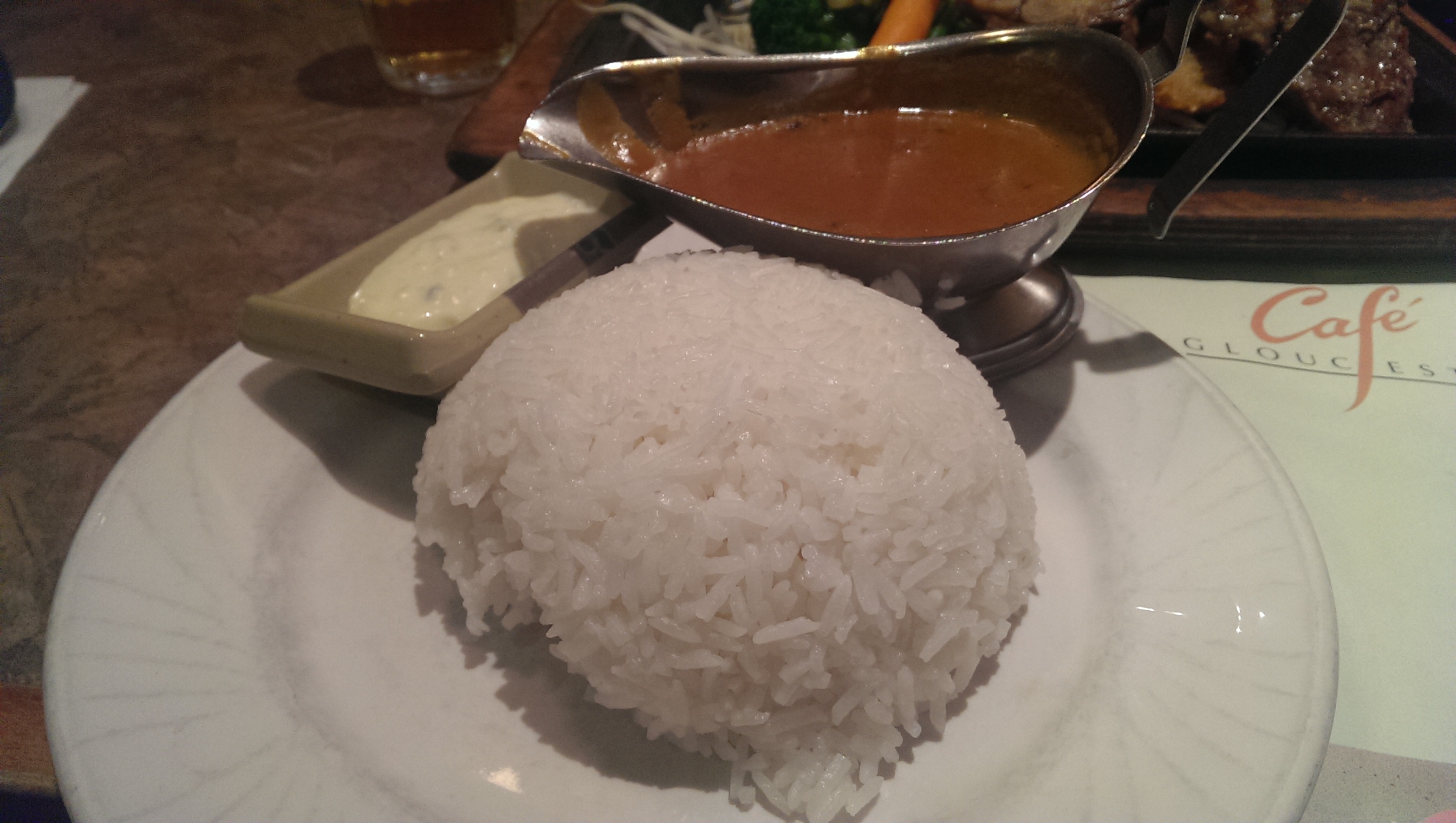 For my side I opted for the rice and mushroom sauce. When you order the fish you also get some tartar sauce. The sauces are always served in the gravy boat :) The mushroom sauce is kind of tangy and has, obviously, mushrooms in the gravy. For the most part the sauces are pretty straightforward - the garlic is quite rich with garlic bits, the onion is kind of sweet with a bit of tang, mushroom tangy, peppercorn loaded with peppercorn... I don't think I've ever had the demi or the curry though.

The prices might seem daunting but for me it's a good deal since I always eat maybe half and take the rest home for another meal or two, depending on how hungry I am. Gloucester's never really disappointed and I've found consistent service and quality everytime I go.

I think the most outrageous thing that happened to me was getting a fried egg on top of my spaghetti bolognese when they were doing their daily specials last year... hahaha.