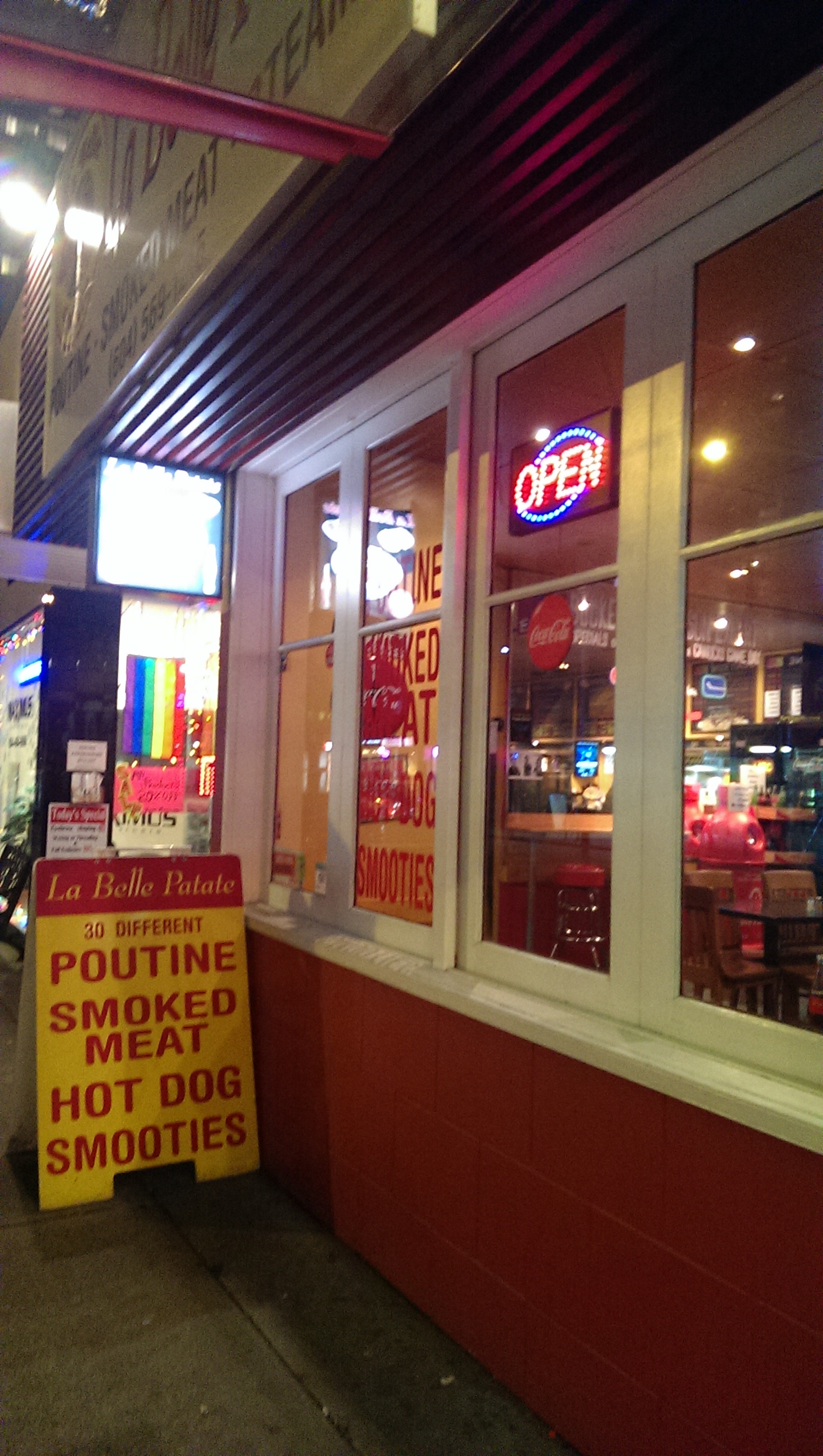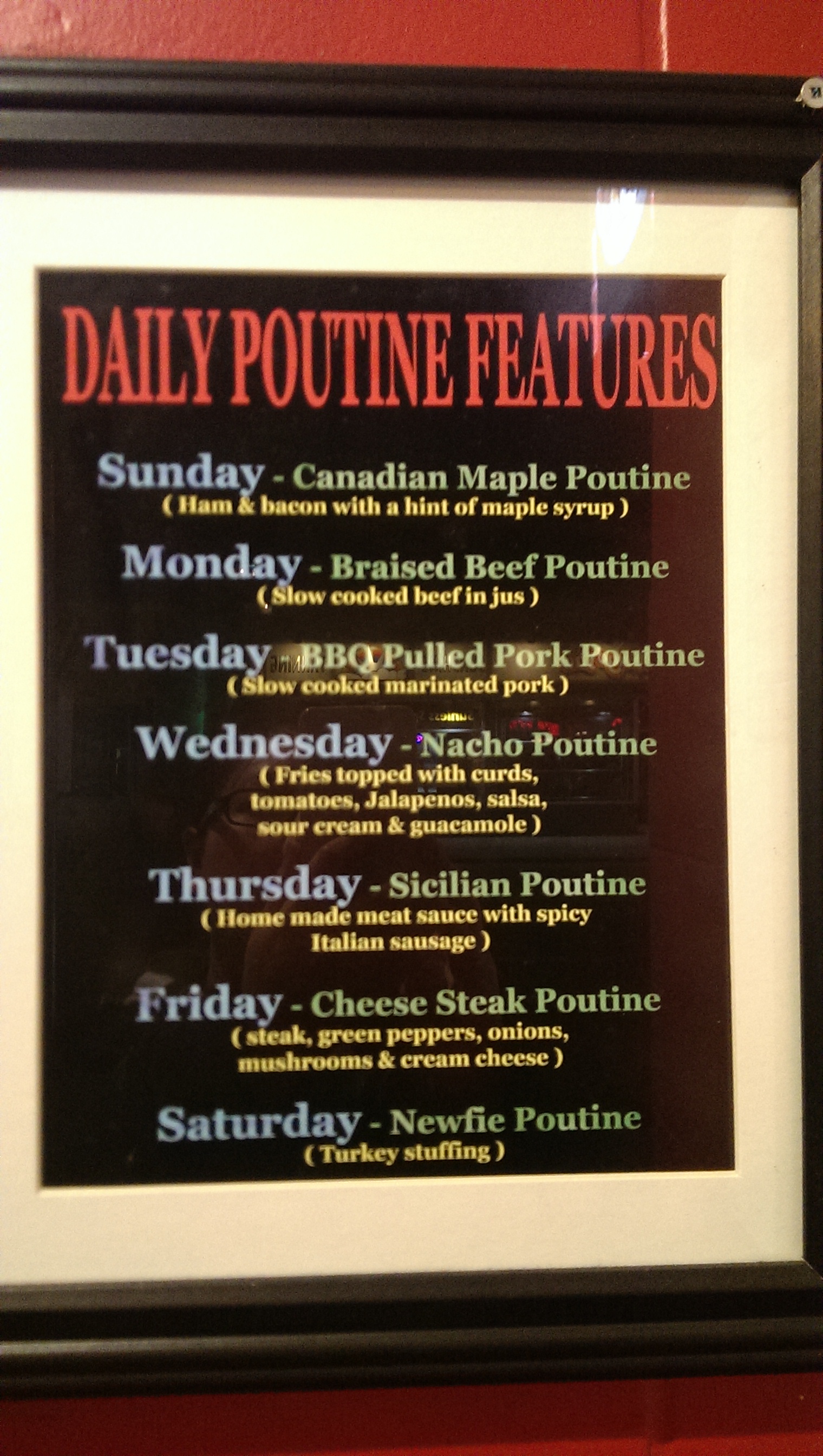 The interior is pretty laid back and casual, and there are mirrors on both walls so the place looks bigger than it actually is. Because of the late hour there weren't that many people in, and they were all sold out of their bbq sauce. You have to order at the front and then someone will bring it to your table. I like that there are recycling options for glass, and plastic/cans. There were also two TVs also broadcasting news/sports, and specials for beer buckets on Canucks and Canadiens nights.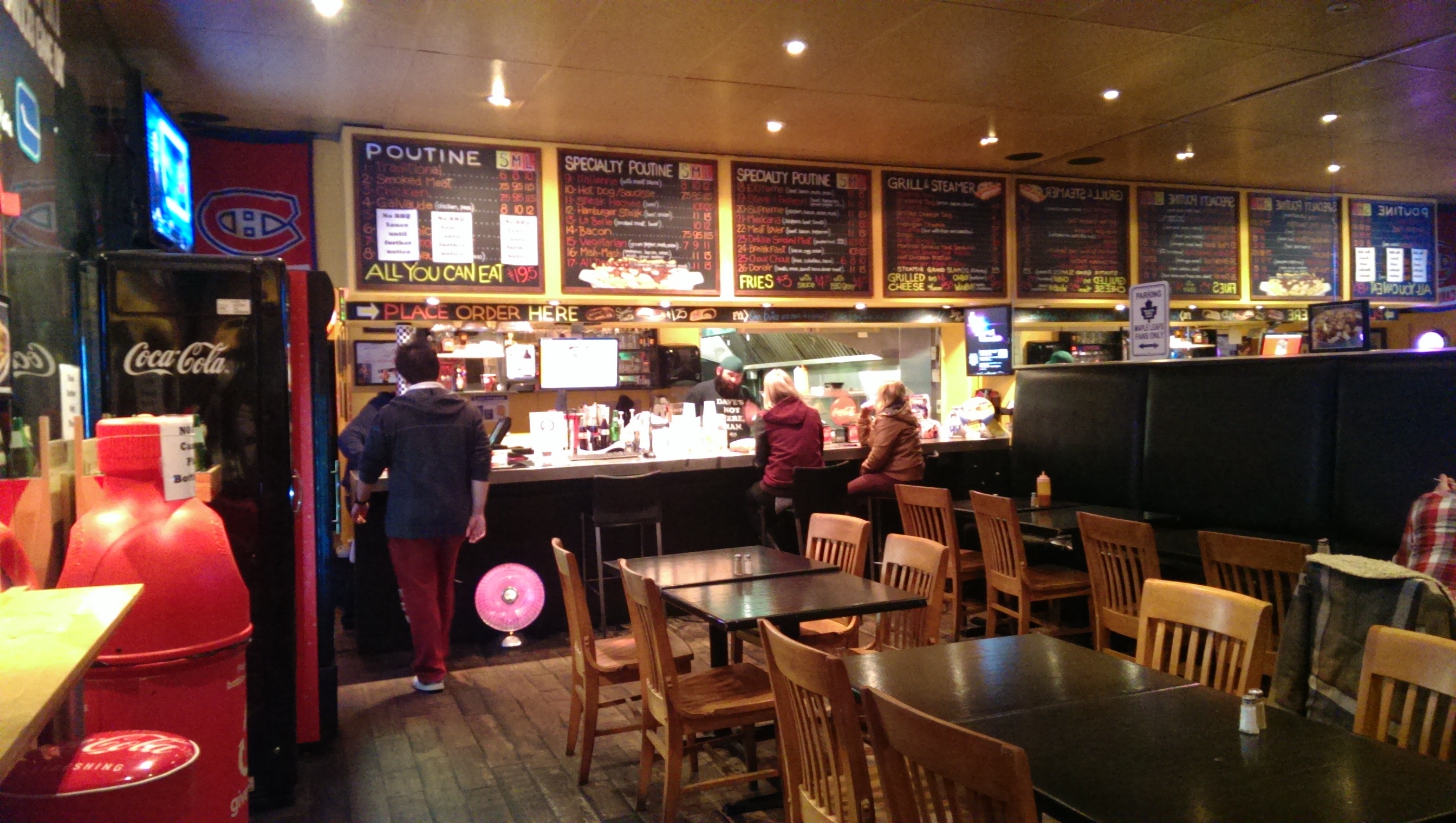 It seems like a fun place to chill and hang out, and probably gets busy during game time (there was a game that night, but it was over by that time so I imagine it was busier earlier). There was a bit of a wait for the food, but we weren't in a hurry so I imagine calling in and picking up an order might be more efficient. There were a couple people with take out orders that came and gone in the interim.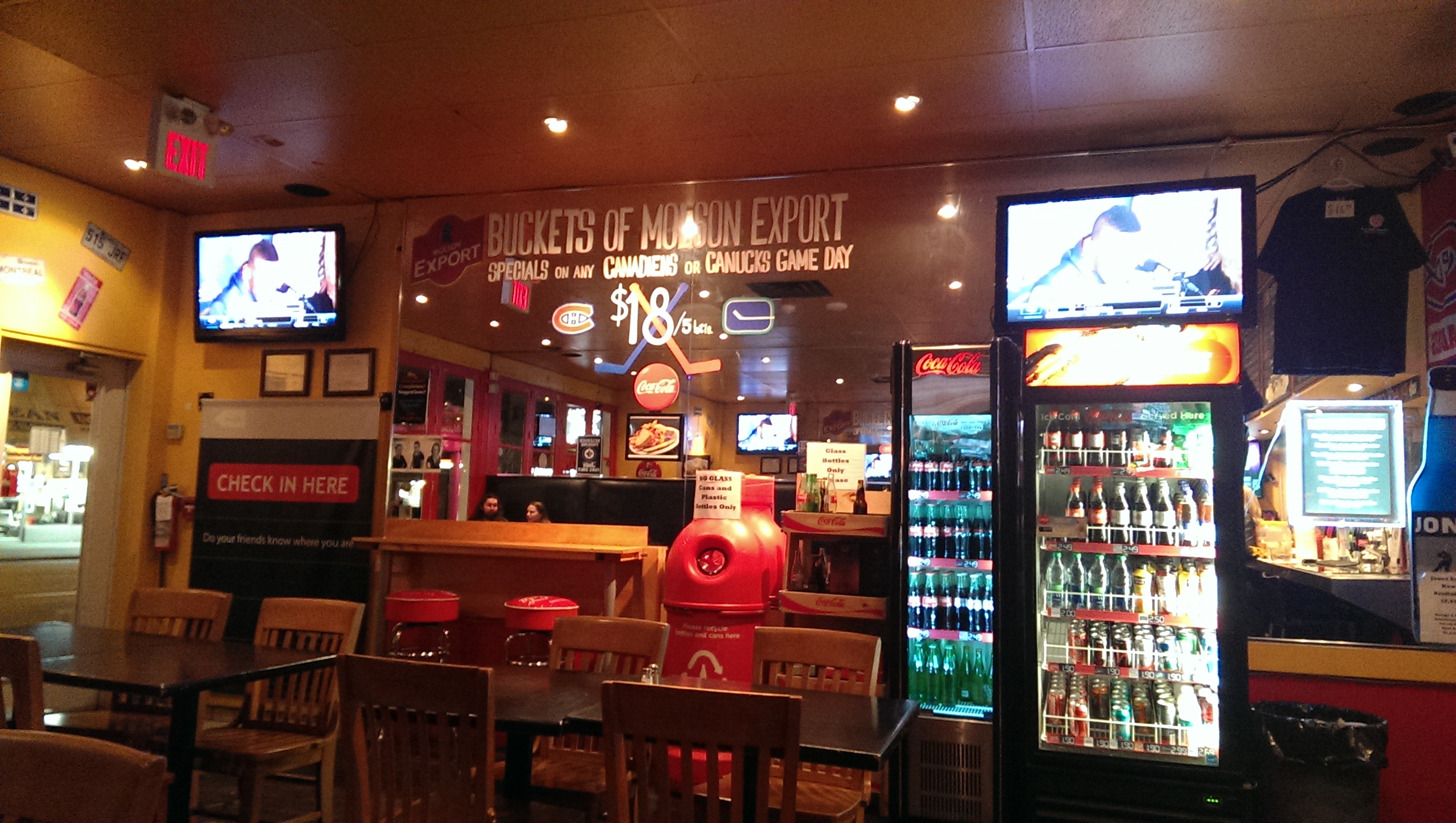 We ordered the meatlovers because the daily special braised beef was all sold out. Anata ordered a large to share, and a grilled cheese dog. The poutine arrived first: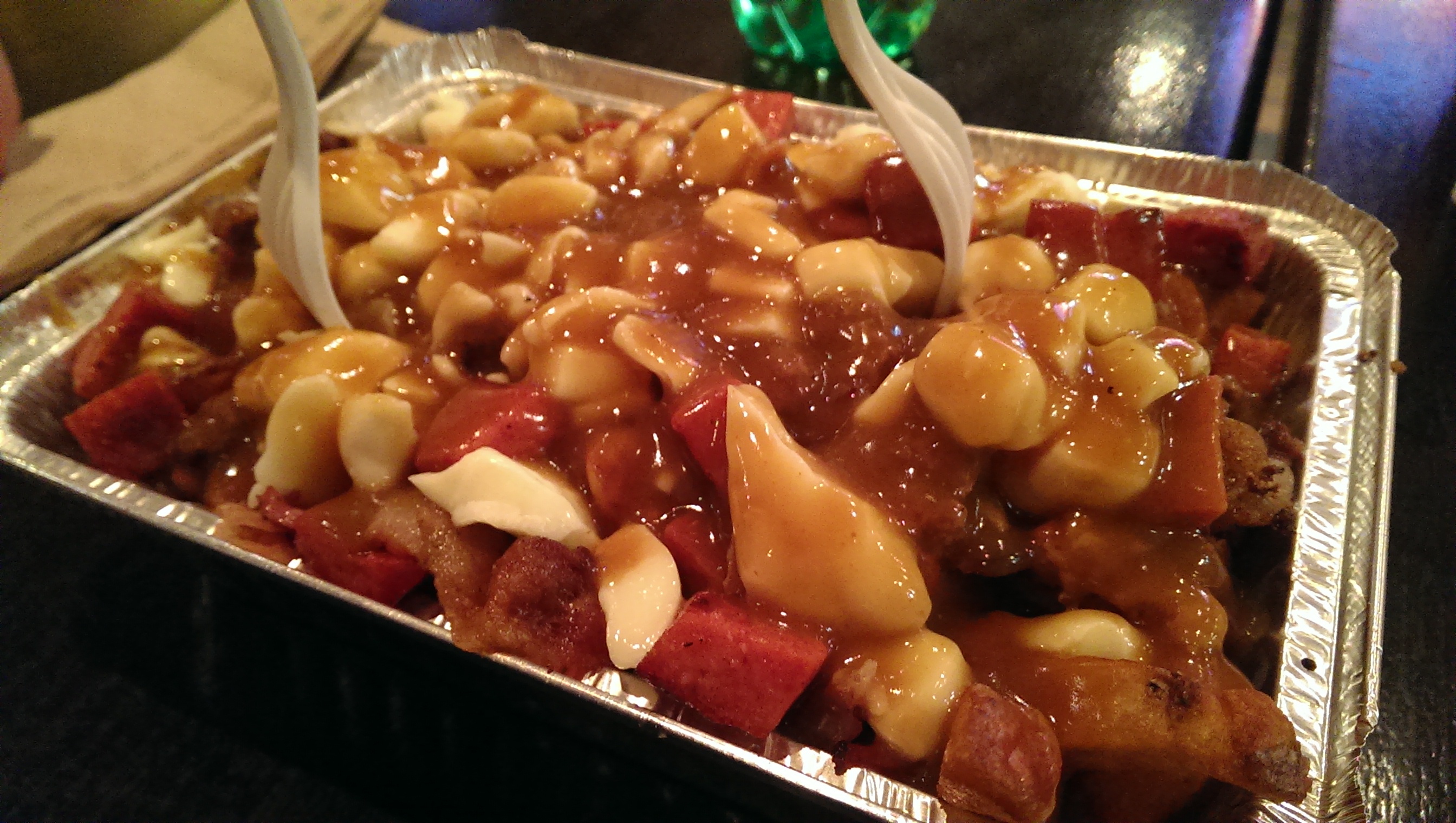 The squeaky cheese was an interesting experience for me, as I've never had squeaky cheese on a poutine before! It.. well, squeaked and was squishy and chewy. I'm used to my cheese melting into gooey bits in my poutine, but I liked it. The meatlovers came with bits of sausage, minced beef, and bacon thrown in. It was a little on the salty side, but not overwhelmingly so.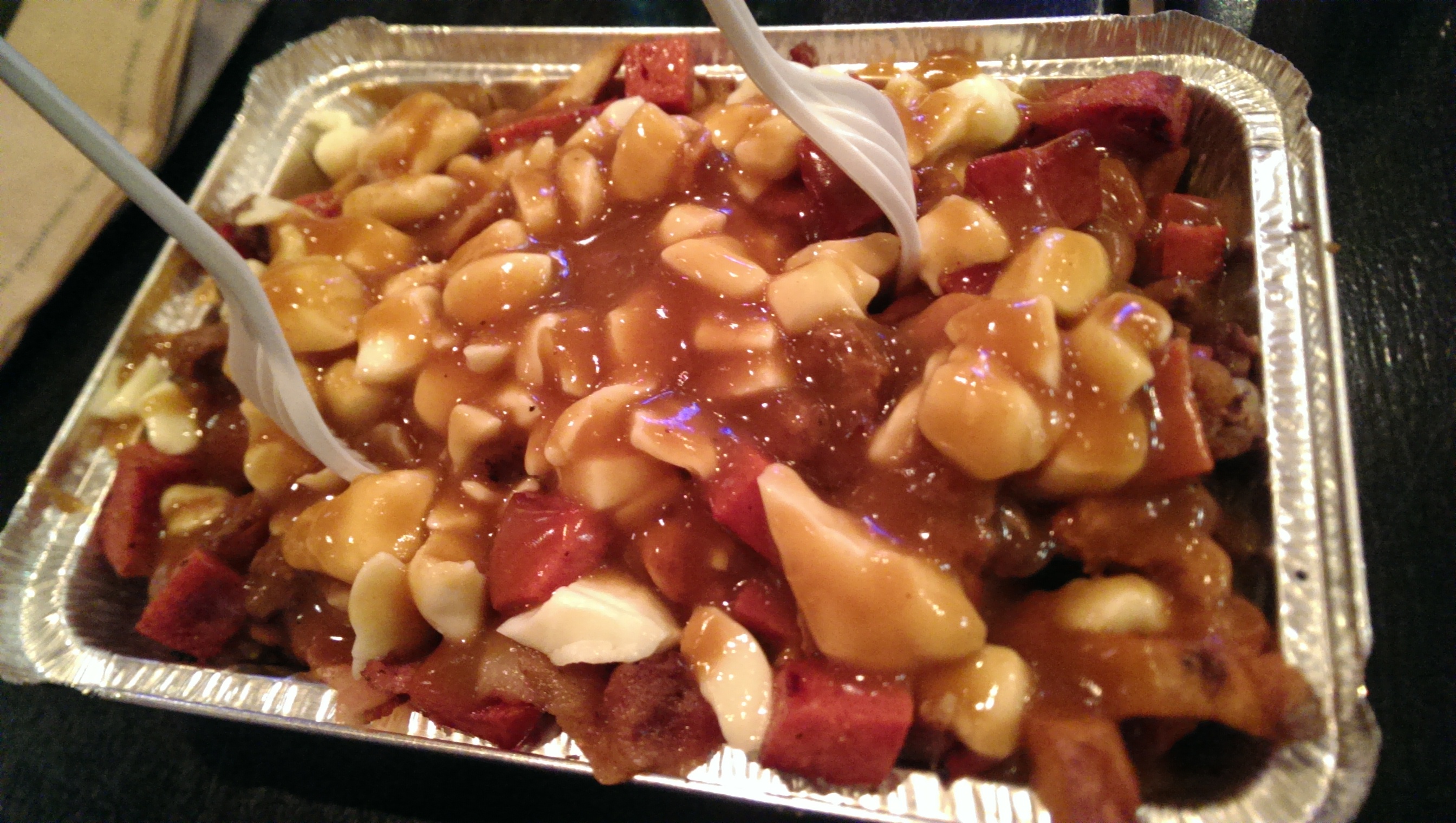 The size was perfect for sharing between the two of us. I liked that there was a generous amount of everything with the fries. The fries themselves were a little squishy because of the gravy, which is to be expected. I think if they had costco fries, that probably would have made poutine perfection for me, haha. There's something about how the costco fries are so crisp that makes their poutines so good... but for a first experience, it was very pleasant and tasty.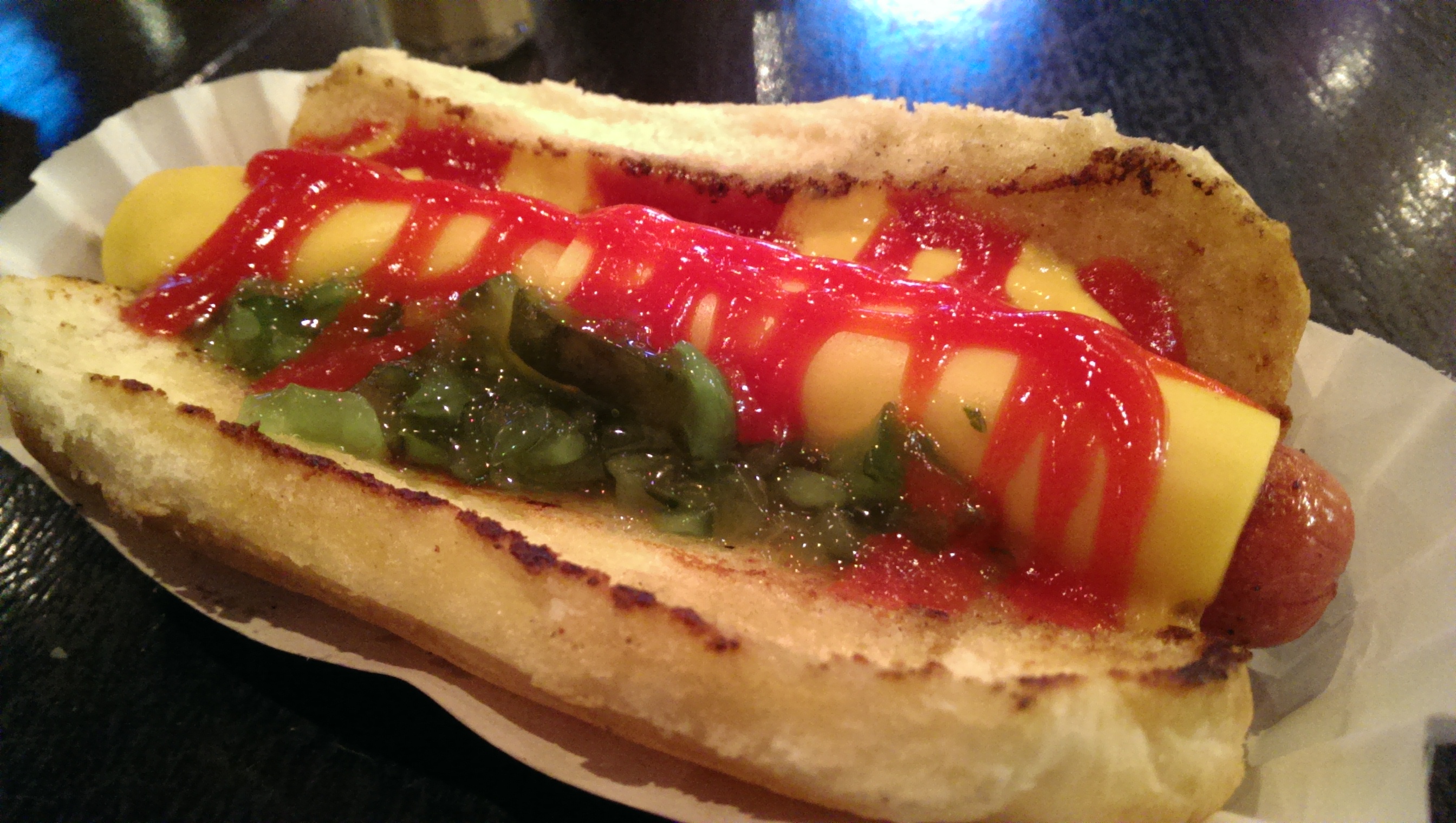 The grilled cheese dog was pretty straightforward. Anata liked that the bun was actually grilled. It wasn't spectacular but it did the job. Maybe for a regular hot dog the price was a little on the high side. I think it's just better to stick to the poutine, though I've read that the sandwiches are good. Maybe for next time :)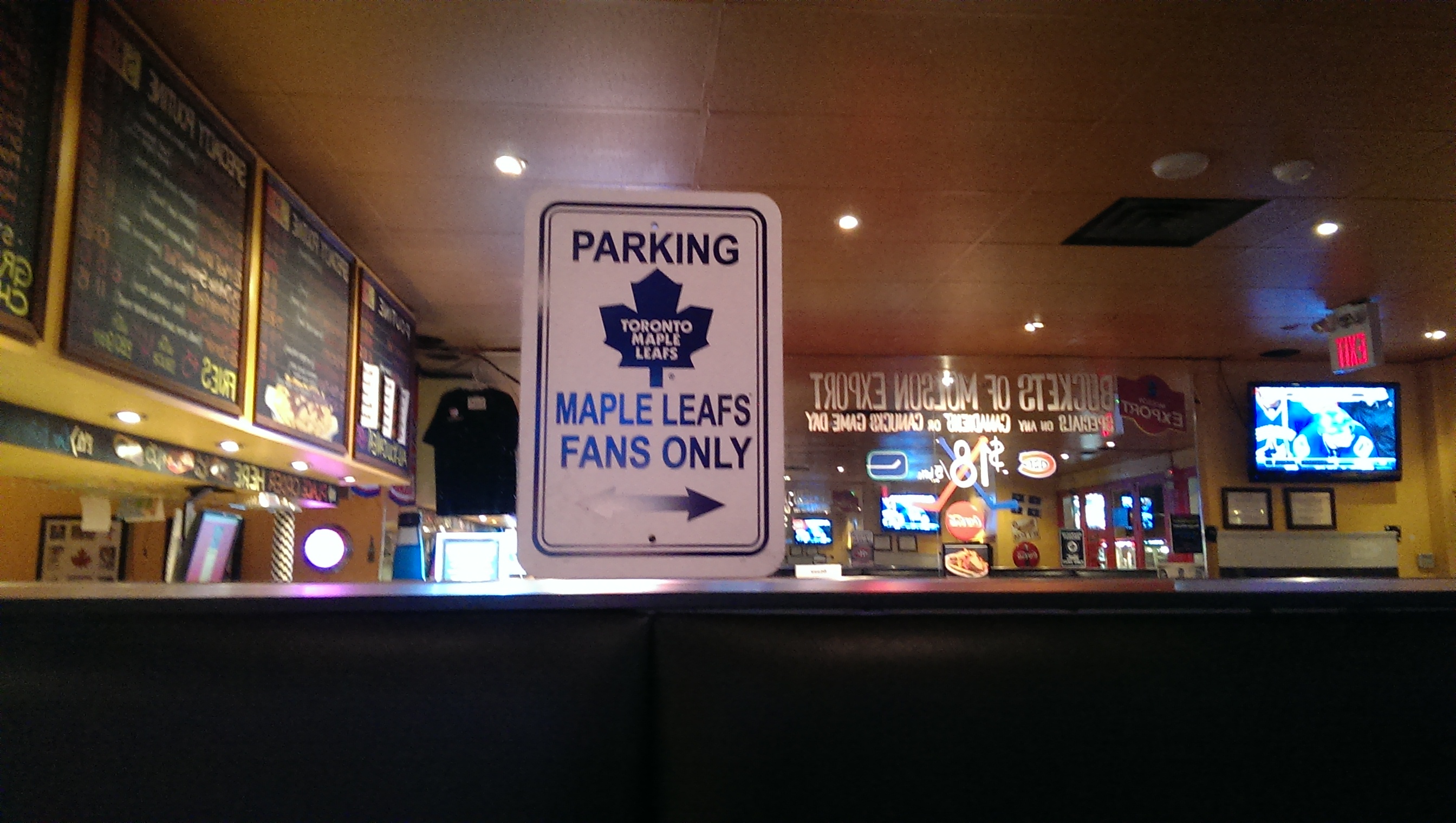 We sat under the Maple Leafs sign, haha. Cosy, quiet, and nice for late night noms!
It was a Monday night and Anata wasn't off until late. We've slowly been exploring restaurants that are open late just because he has to wait until he's off before having dinner. The food craving for the night was poutine, so I searched around for one that wasn't too far and was open. I came up with La Belle Patate, located on Davie St. The great thing is that the street parking is free after 10pm :D