The night's features: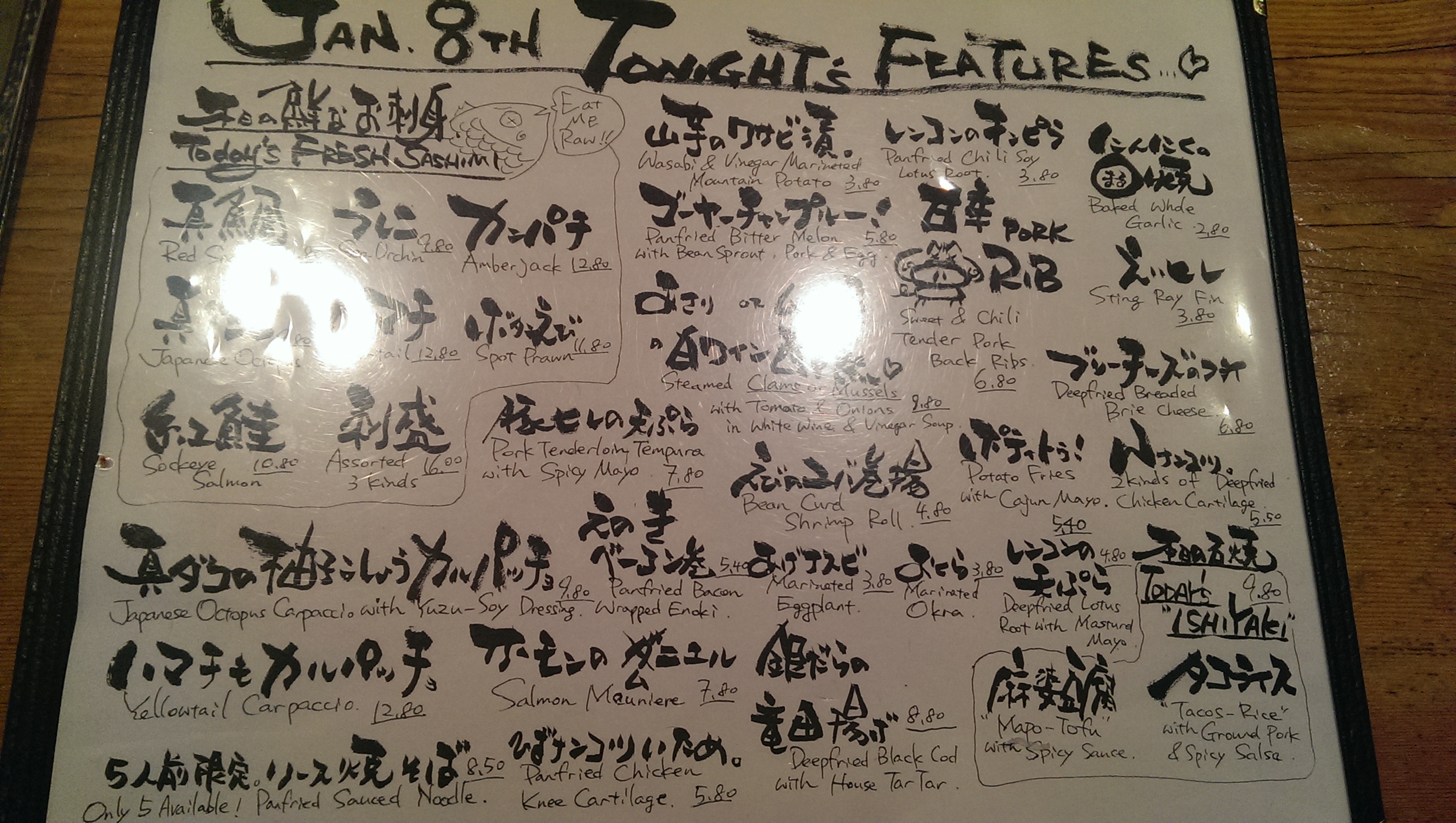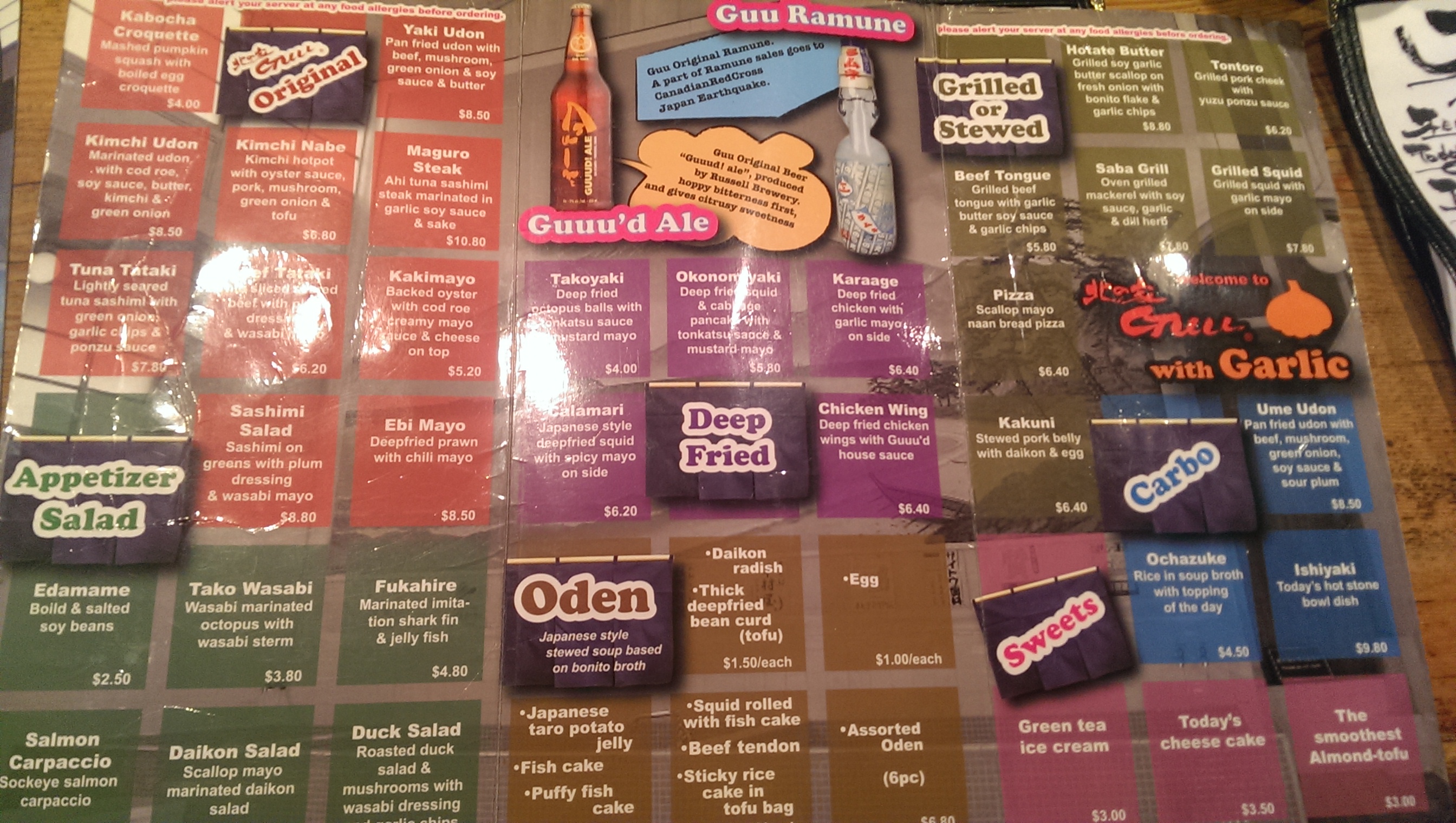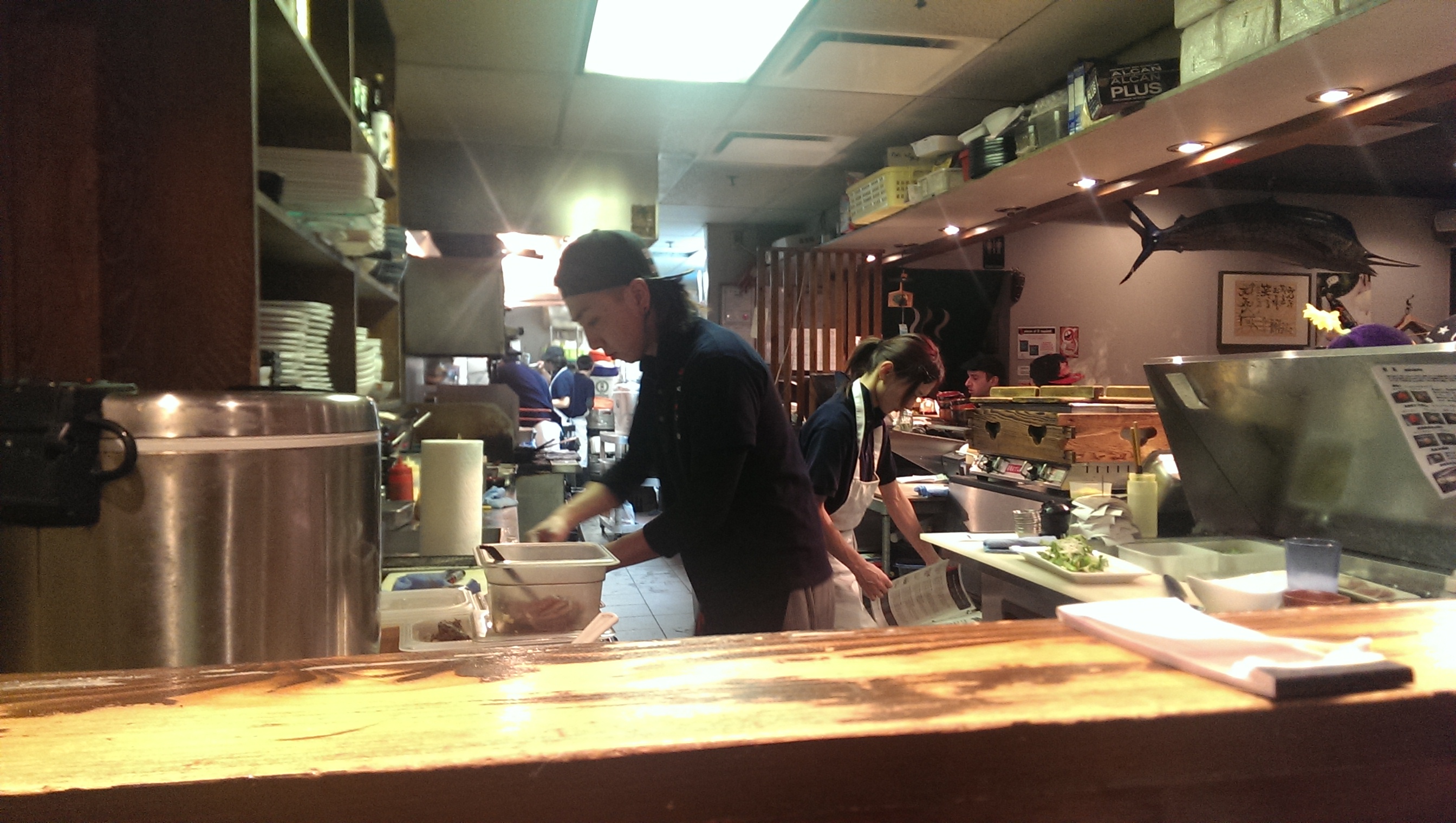 We decided to order the cajun fries, the steamed clams, the kaarage, the yakiudon, and the pork tempura. When the fries arrived we were surprised at the size of the plate. It was really a lot of fries piled up on there! There were heavily seasoned with pepper, but I'm a huge fan of pepper anyways so I didn't mind. The mayo was some "cajun mayo" they created by mixing a cajun spice rub with the typical japanese mayo.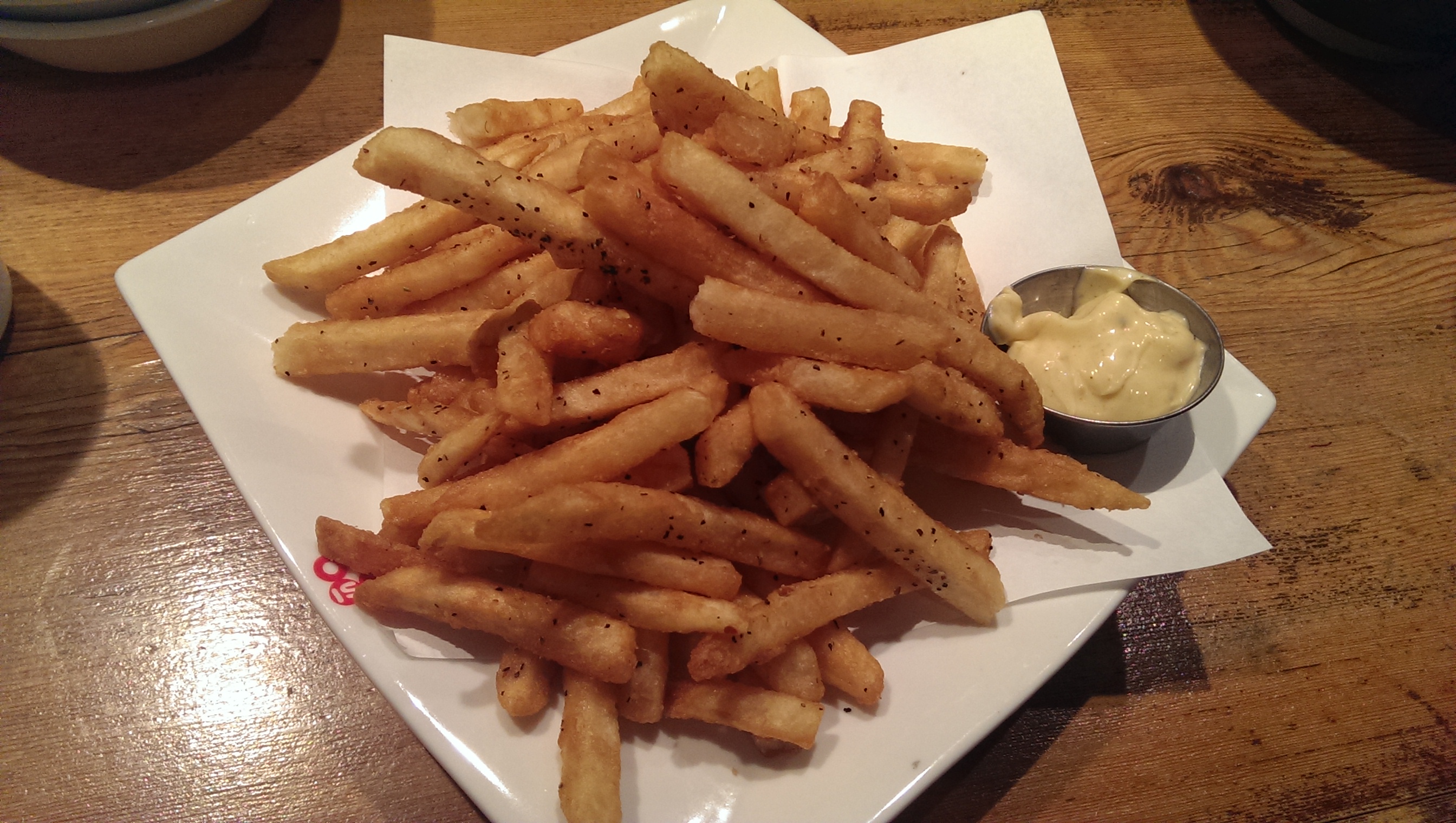 The clams arrived in a bowl with ladle, and it smelled fresh and aromatic with the wine. I was a little suspicious at first about all the black bits I saw in the bowl and in the shells, but it wasn't sand as I feared but instead lots of pepper (both black and white) sprinkled throughout the bowl. The broth kind of delicate and not overly salty. The onions in the broth were so sweet and delicious! Anata and I both enjoyed the soup very much.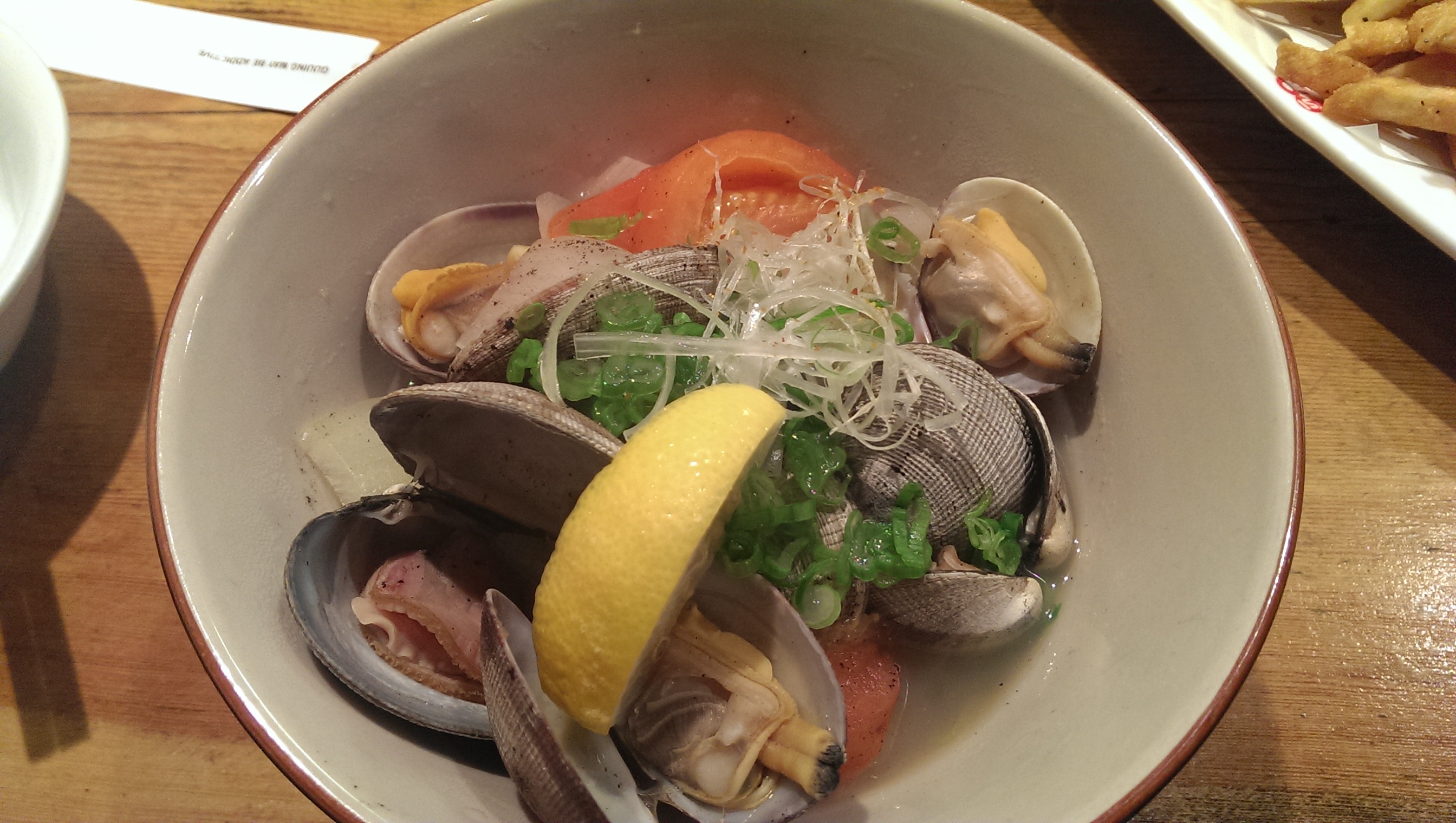 Our kaarage arrived, pretty standard: slightly oily, crunchy, hot. I enjoyed the parsley garnish :)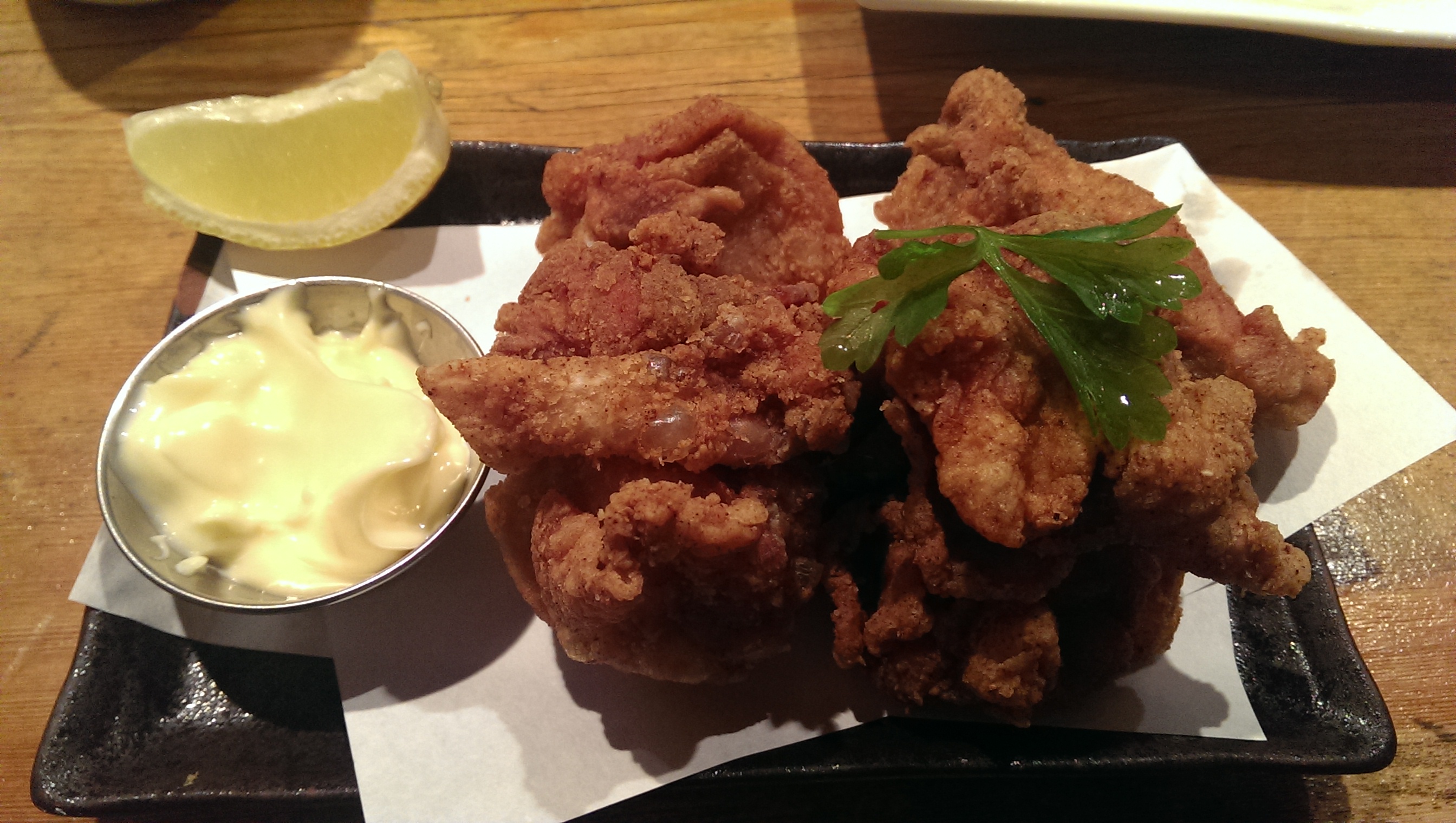 We were surprised at the pork tempura because they gave us huge cutlet sized pieces. We had to cancel our yakiudon because we were getting really full. The pieces were so big that holding it with chopsticks in one hand made my hand sore ~__~ the cabbage underneath was tasty, though Anata said it was quite bitter. There was some sweet sauce that was drizzled on the meat and cabbage that offset the natural bitterness. The pork also had a drizzle of some kind of "spicy mayo" (which I always think isn't anywhere near spicy) that was okay, but I didn't think it added anything integral to the dish.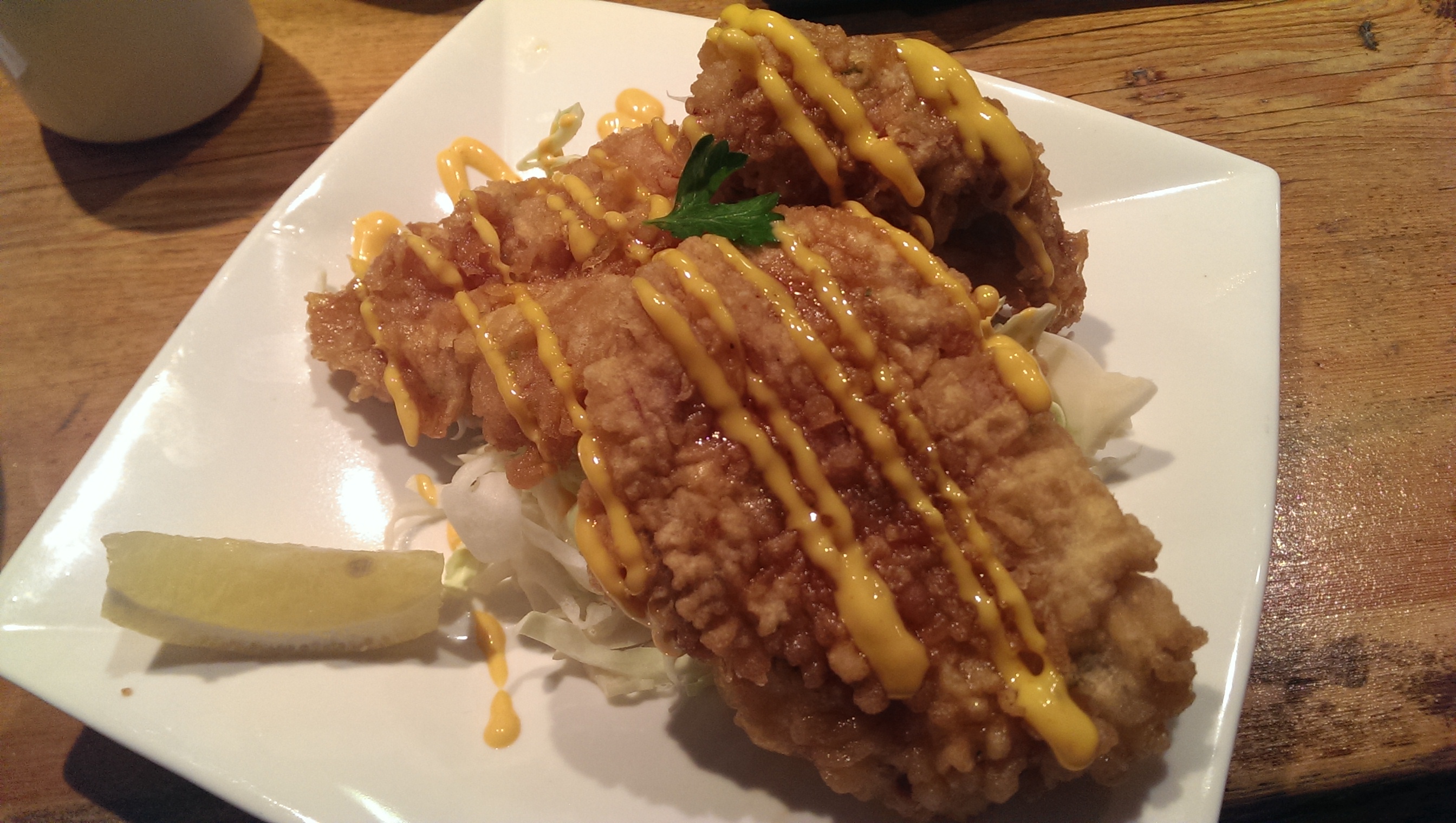 Overall the standard is good, and it's not our first trip to Guu. We'll be back again another night :)
The other night Anata wanted to get some late night noms since he didn't get off work until past 9 pm :( We wanted something Asian so we headed down to the Robson area and decided to visit Guu Garlic. The place was lively and bustling as usual, with the employees yelling greetings, dishes, thank yous, and all sorts of phrases in Japanese. We were seated at the corner side of the bar that's between a wall and the bar, which meant we were looking straight into the kitchen and food prep area. I liked it because we got to see them cooking the food and prepping dishes :)