To start: dry ribs
On order: Half rack and jerk chicken combo, subbing in salad for the coleslaw, and Anata ordered their bacon cheeseburger with yam fries.
After a day of cleaning the kitchen in the condo and unpacking more stuff, I was really hungry x__x. The ribs were kind of anemic looking on the plate, and altogether I think I counted 15 pieces for us, but the taste was okay. It wasn't too dry, and the seasoning was okay, but at $10.50 I was hoping for a bit more on the plate.
The food was pretty good, but then Earl's standard is not shabby across the board as it is. I've noticed that they've changed up their menu slightly, and I think overall they actually offer less options, but what they serve is pretty good. Anata commented that their menu seems to have increased in price, but I wouldn't know about that.
The ribs were falling off the bone tender, and the sauce was a sweet bbq rather than smoky, but it was delicious. I like how they put nice crispy bits of bacon into their warm potato salad, and that the salad itself wasn't too creamy or full of mayonnaise. The salad that we got subbed instead of the coleslaw was nice, though I think I would have preferred it without the cheese. It was topped with a light vinaigrette and caramelized pecans that were really yummy. The chicken was quite blackened on the skin, and I removed quite a bit of the skin, but the meat itself was juicy and cooked perfectly. The seasonings were pretty standard jerk rub style, so there's not much to comment on that.
I didn't taste Anata's burger, but I did nom his yam fries and the aoli dip. There was some pieces of roasted garlic in it which I liked, but for those who are not fond of garlic probably wouldn't appreciate that.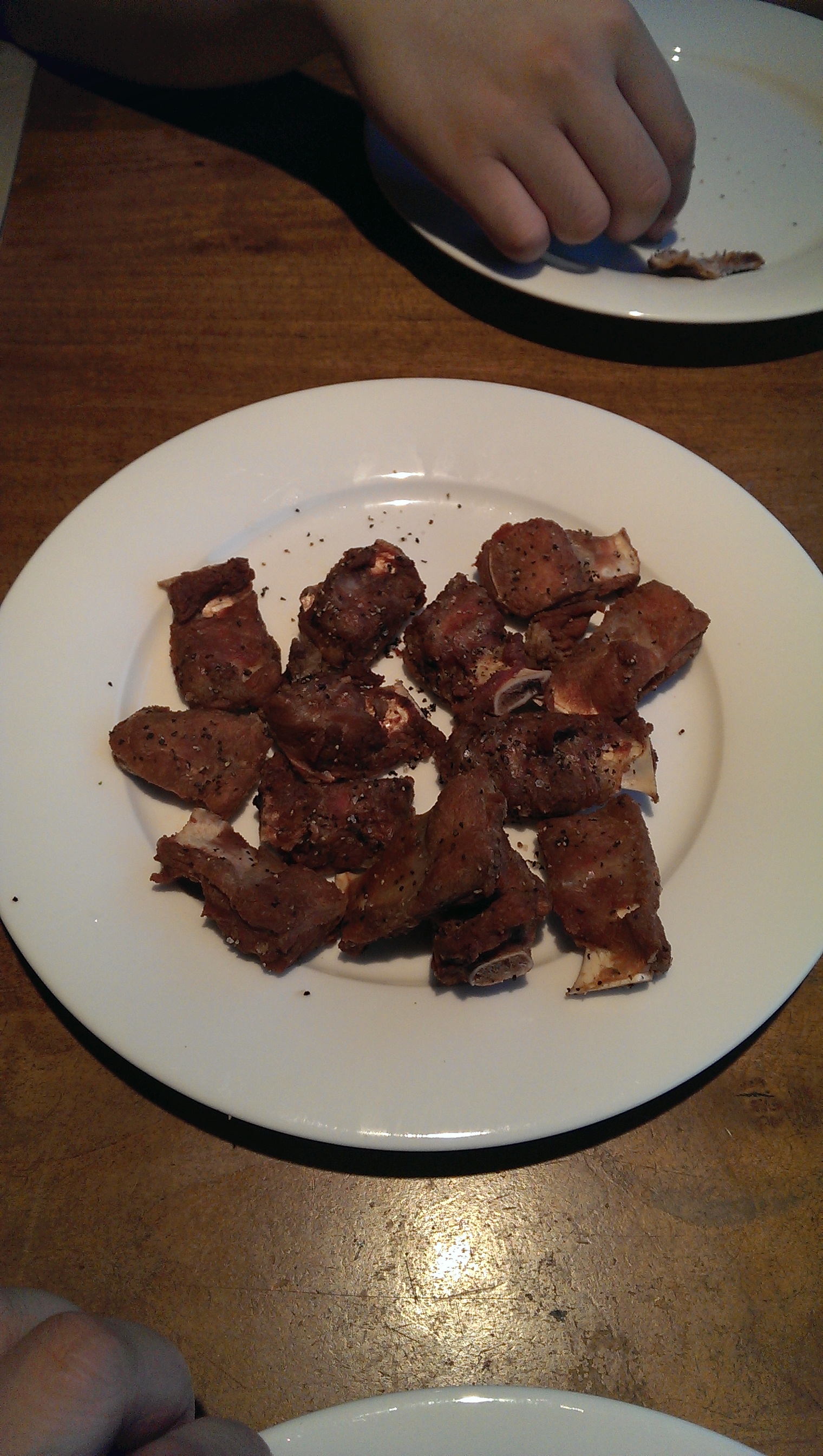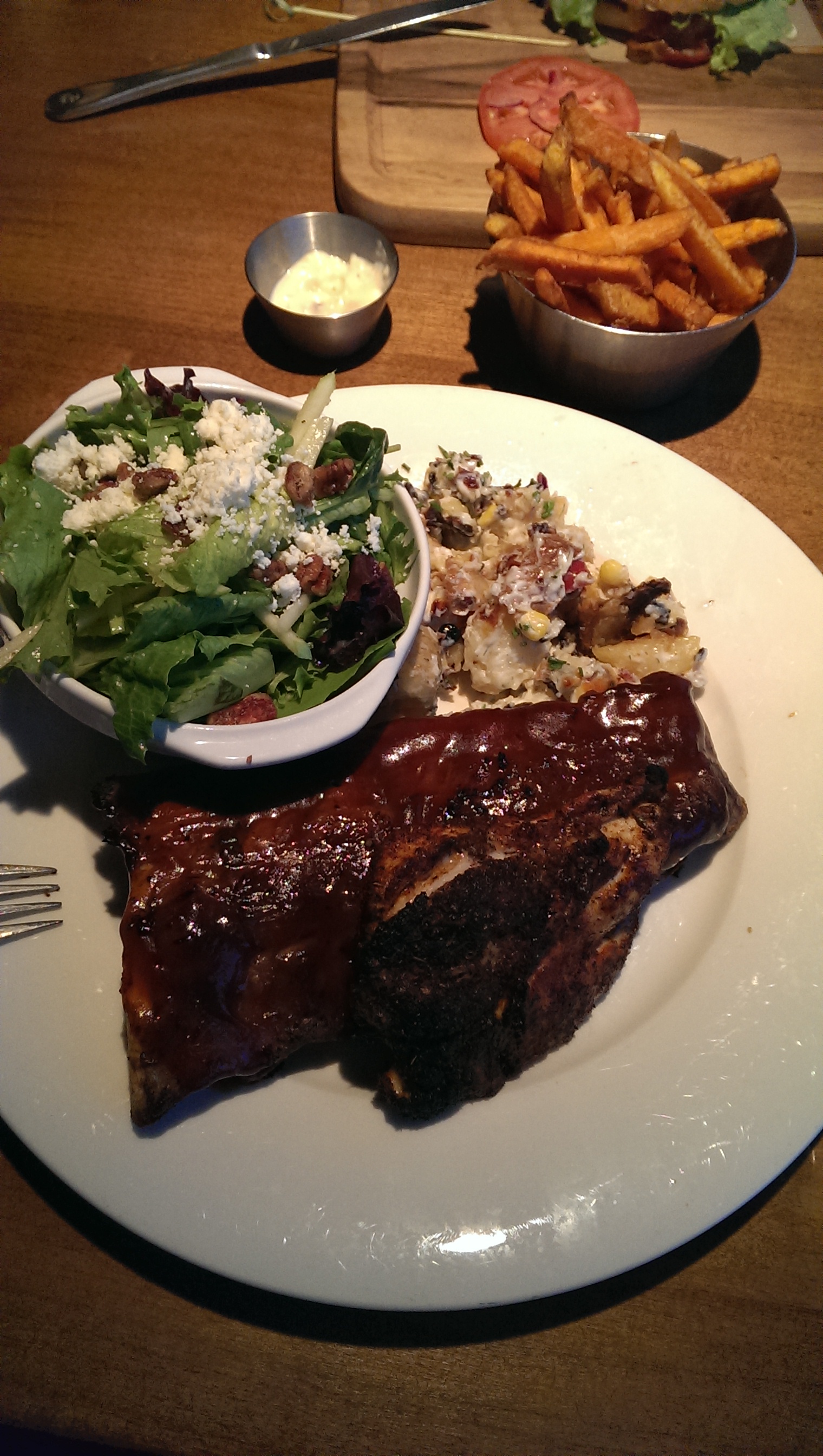 Ribs: 3.5/5
Entrée: 4.5/5 (chicken rub was on the salty side, but with the skin removed it was great)
Tonight we wanted to go to Suika, but it was closed :( so we ended up at Earl's since we already paid for parking.