[Flank Steak with pommes frites and grilled vegetables; sherry reduction.]
(
Read more...
Collapse
)
It's hard to believe that we're reaching the end of three weeks. I feel like I've learned so much, but at the same time that I still have a long way to go.
It's been quite a difference from the first to second week. Things in the kitchen move so much faster, and I've had a couple episodes on feeling really frazzled and overwhelmed. I dropped a phyllo basket on the floor and had to remake it ;__;
I bought some replacement insoles that I think are squishier and a bit more comfortable for my shoes. It helps that there is the added support, I think. My poor feet still get a bit achey but it's a lot better than the sneakers!
[Canapé plate, right to left and top to bottom: caviar with egg; smoked salmon with cream cheese; prosciutto with melon and endive; smoked oyster with tomato concassé; prawn and fruit salsa; chicken and half quail egg]
(
Read more...
Collapse
)
We'ved moved on to actual food now :)
So it's been two days of culinary school so far, and I really have to get used to this regimen I've put ahead of myself. It's been great weather, thankfully, so while it's lovely and sunny, it's HOT and sunny and biking to school gets me all tomato red. Standing around in sneakers instead of cooking clogs is also hurting my poor feet. But each and every day I'll be a little stronger, more in shape, and more equipped to last those long hours in a professional kitchen.
(
Read more...
Collapse
)
*My meandering and rambling journal entry*
The restaurant is infused with eau de cooked meat, and when you're sitting there in line with a hungry stomach it certainly does things to one's appetite. Anata and I had a really frustrating time when we first walked in as the restaurant is so busy that the staff are limited to going from table to kitchen and back, with no one available to greet or talk to you. I guess I was just standing there through sheer patience and goodwill as I was trying to catch a server's eye to tell them the number of people and see if I could put my name down. Unfortunately for me, no server seemed interested in meeting my eyes, or if they did, I was ignored. I wasn't aware that there was a sign up form where you put your name and number of people in the party down, as the sheet was located on the countertop in what I felt was a very non obvious position, with no signs or anything telling you that that was the expected behaviour for this restaurant. In fact, it wasn't until a Korean woman came in, and hailed the waitress and talked to her in Korean and then put her name down before I realised that there was a sign up sheet.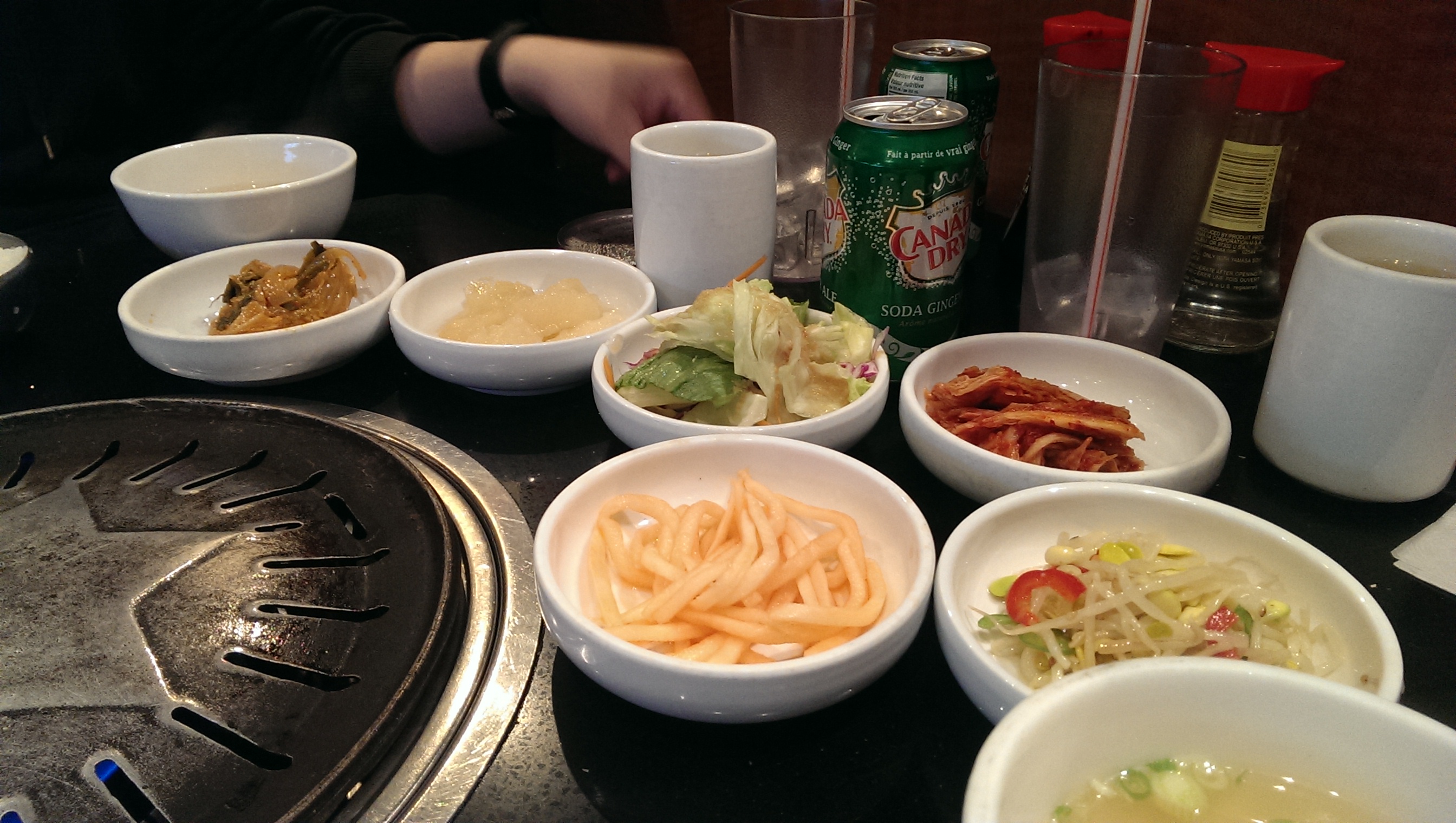 (
Read more...
Collapse
)
Anata and I were cruising along down Kingsway and were thinking of places for dinner when we passed Cho Sun. I've always wondered how the food is and wanted to try, so it was a good opportunity. The parking lot is kind of cramped, so we opted for street parking instead which was easier.
While out in Kamloops last year for work, the team and I came across Tiger Ramen. Wait a sec. A ramen shop?! In Kamloops?! I'll be honest, having been spoiled by a number of fantastic ramen spots in Vancouver, we were quite hesitant. That said, we definitely had to try it out. And what a pleasant surprise it was.
With two trips to Kamloops this year, it appears we've made a mini-tradition of going to Tiger Ramen: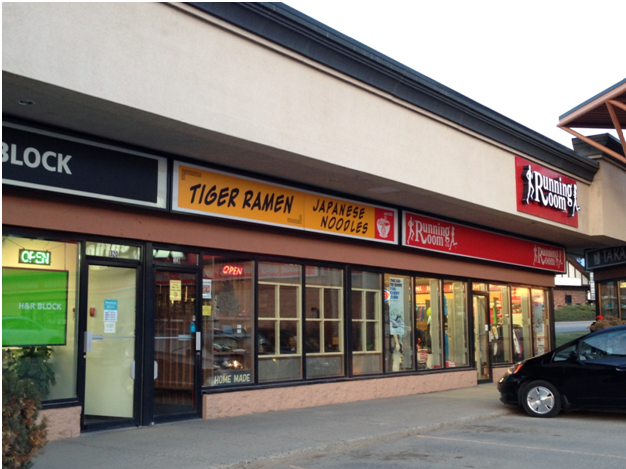 (
Read more...
Collapse
)
Hello, Anata here once again with another overdue post:
If there's one food truck that I never get tired of going to (but try my best to avoid at the same time - what a love hate relationship), it would be Mom's Grilled Cheese. Their Thursday special,
The Jackson 3
, is way too good to pass up and I've always told my buddy at work, Matt, that we're overdue. So, after multiple rain checks - either one of us are out of town or at a client site...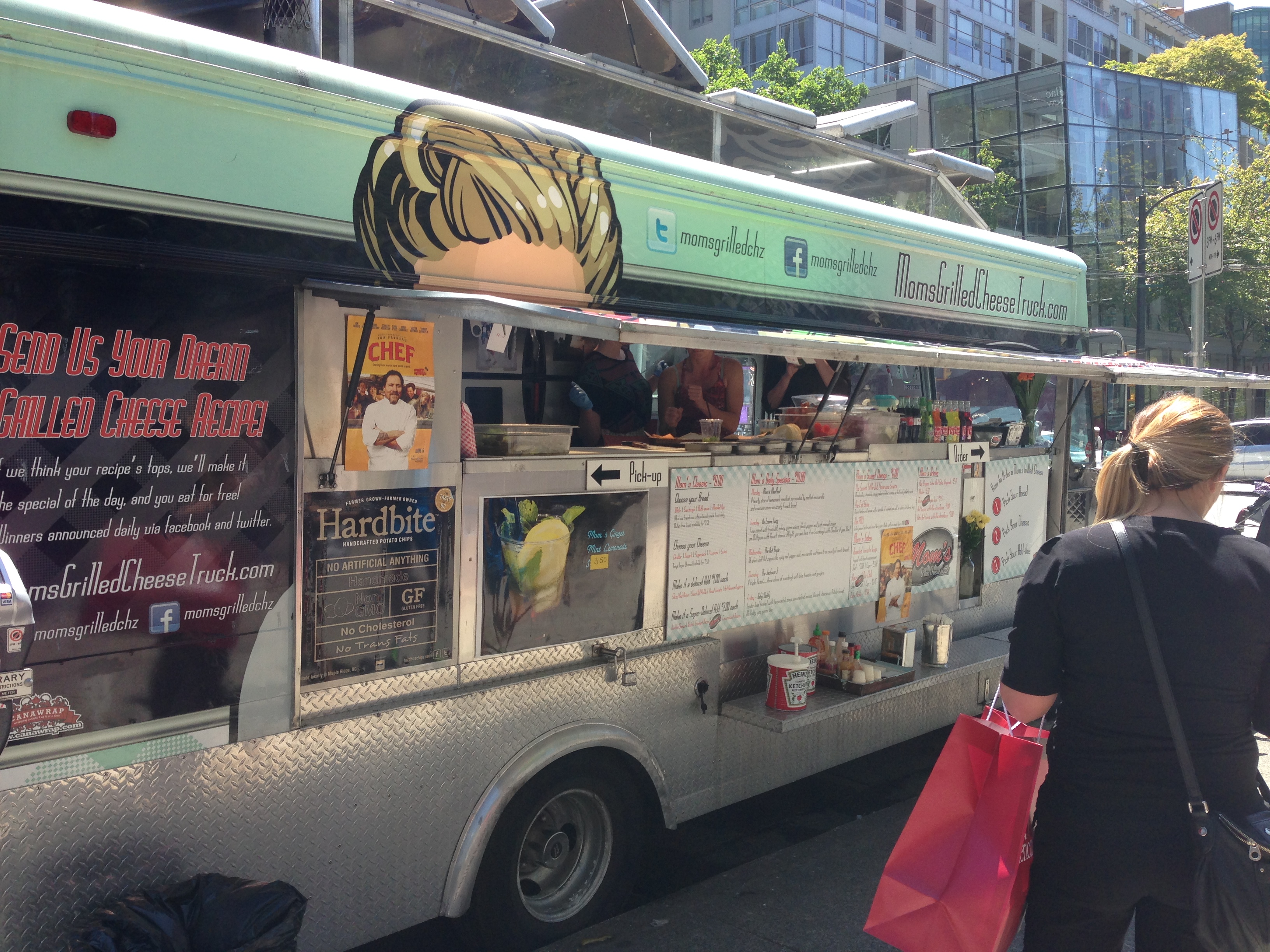 (
Read more...
Collapse
)
Hello! Anata here with a quick guest post. I have a number of guest posts to make but have fallen behind. Reb isn't pleased. That said, here's the first guest post on her blog!
This blog post has lots of photos (and not even enough to cover the whole festival!) so a warning~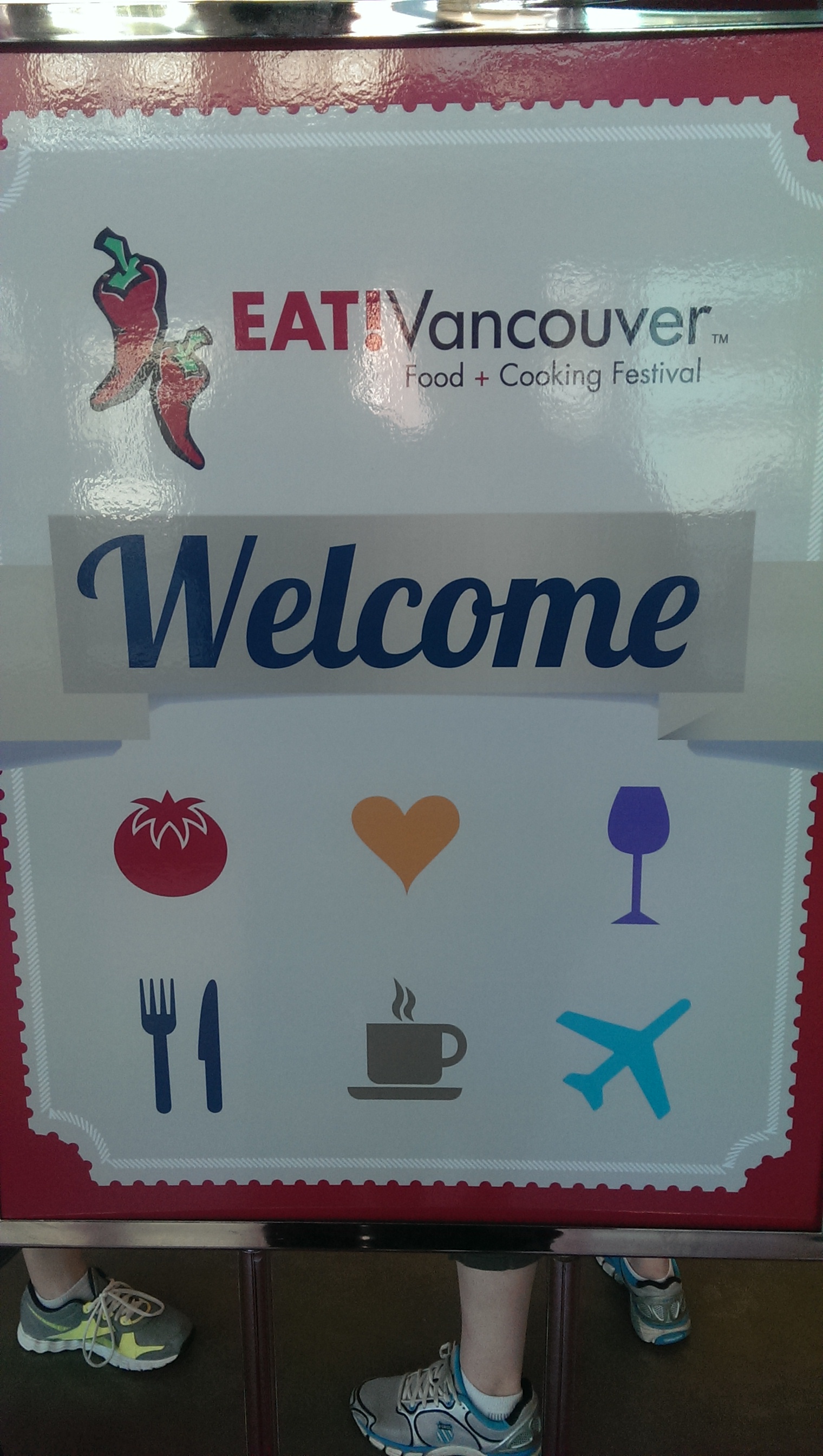 (
Read more...
Collapse
)
The Eat!Vancouver Food + Cooking Festival is an event at BC Place for the weekend. I saw advertisements for the event going up so I told Anata I wanted to go. Buying the tickets online saves you $2 per ticket, so I recommend doing that rather than buying at the door! :)
The requirement is that you have to make reservations in advance, so it's not quite for a on the spur moment thing. But taking time to schedule in afternoon tea is nice and relaxing - I can't wait until I'm less busy!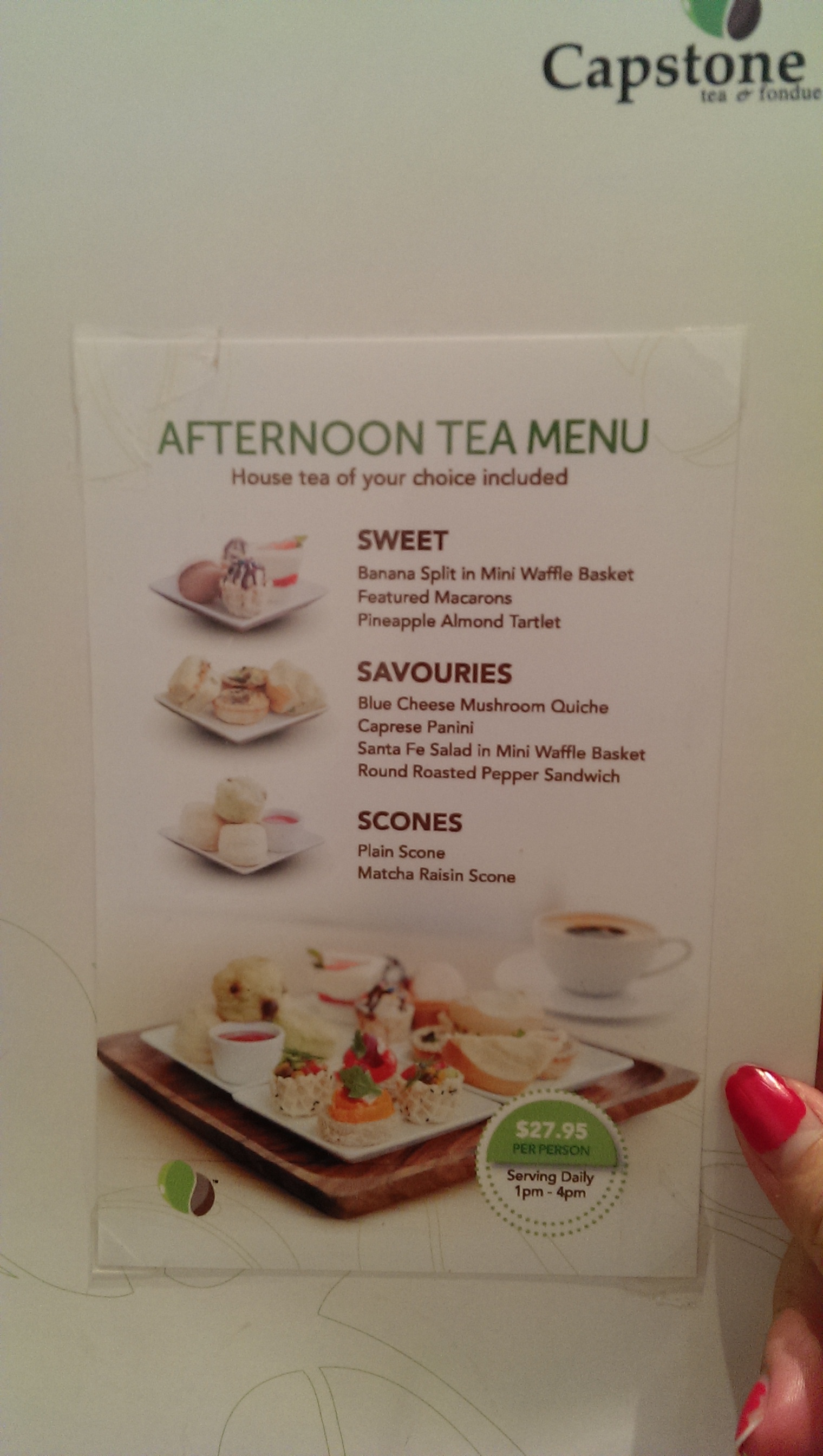 (
Read more...
Collapse
)
It's been forever since my last review post! I'm so busy now that I wish I had time to sit down with friends and while the afternoon away. That reminds me of the last time I went to high tea with friends. Anata, another friend, and myself went out to Capstone for their afternoon tea special. Since we used a groupon, they gave us servings for four even though we only had three people at the table.


But... I got accepted into the Pacific Institute for Culinary Arts (PICA)!

I'll be starting June 30, and will probably be blogging about my adventures in culinary school from there. I'll try to take lots of photos! Hehe.
Well, it kind of feels like forever since I've updated, but I've been super busy lately with moving.